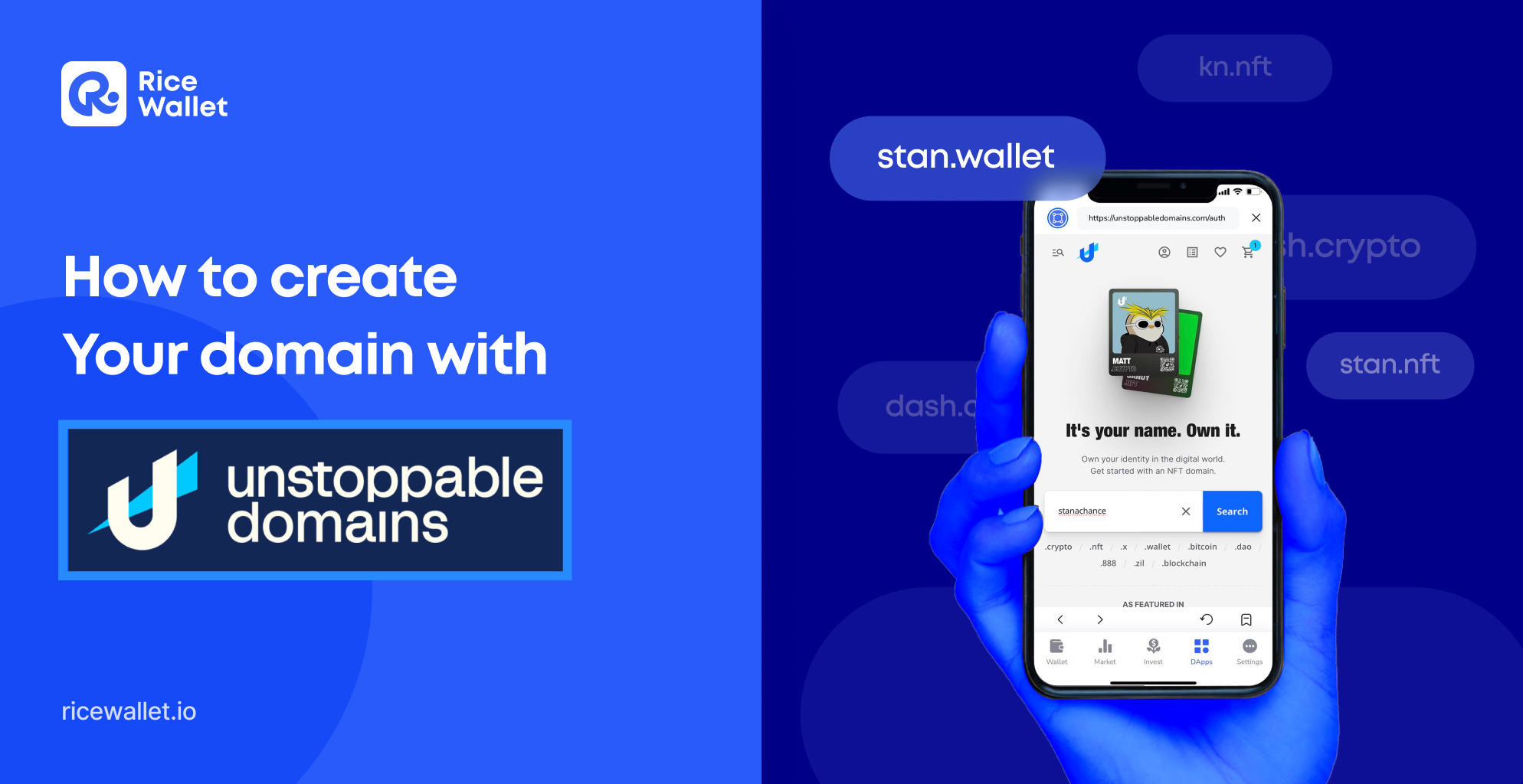 With your NFT domain, instead of having to remember a long string of random letters and numbers, sending/receiving cryptocurrency becomes as easy as ever. Unstoppable Domains has multi-coin support, so you can send ETH, MATIC, BNB, and other tokens or coins that RICE supports.
Here's step-by-step instructions on instantly registering a new NFT domain name with Unstoppable Domains. The process works a lot like buying a domain for a website, but instead of using your domain to host a website, you use it as an alias to receive cryptocurrency.
Step 1: Open RICE Wallet
Make sure to use the same wallet with which you'd like to own the name (though you can set it to resolve to a different wallet or transfer ownership later).
Step 2: Navigate to Unstoppable Domains
Go to DApps and search for Unstoppable Domains (or enter https://unstoppabledomains.com/), then connect your wallet.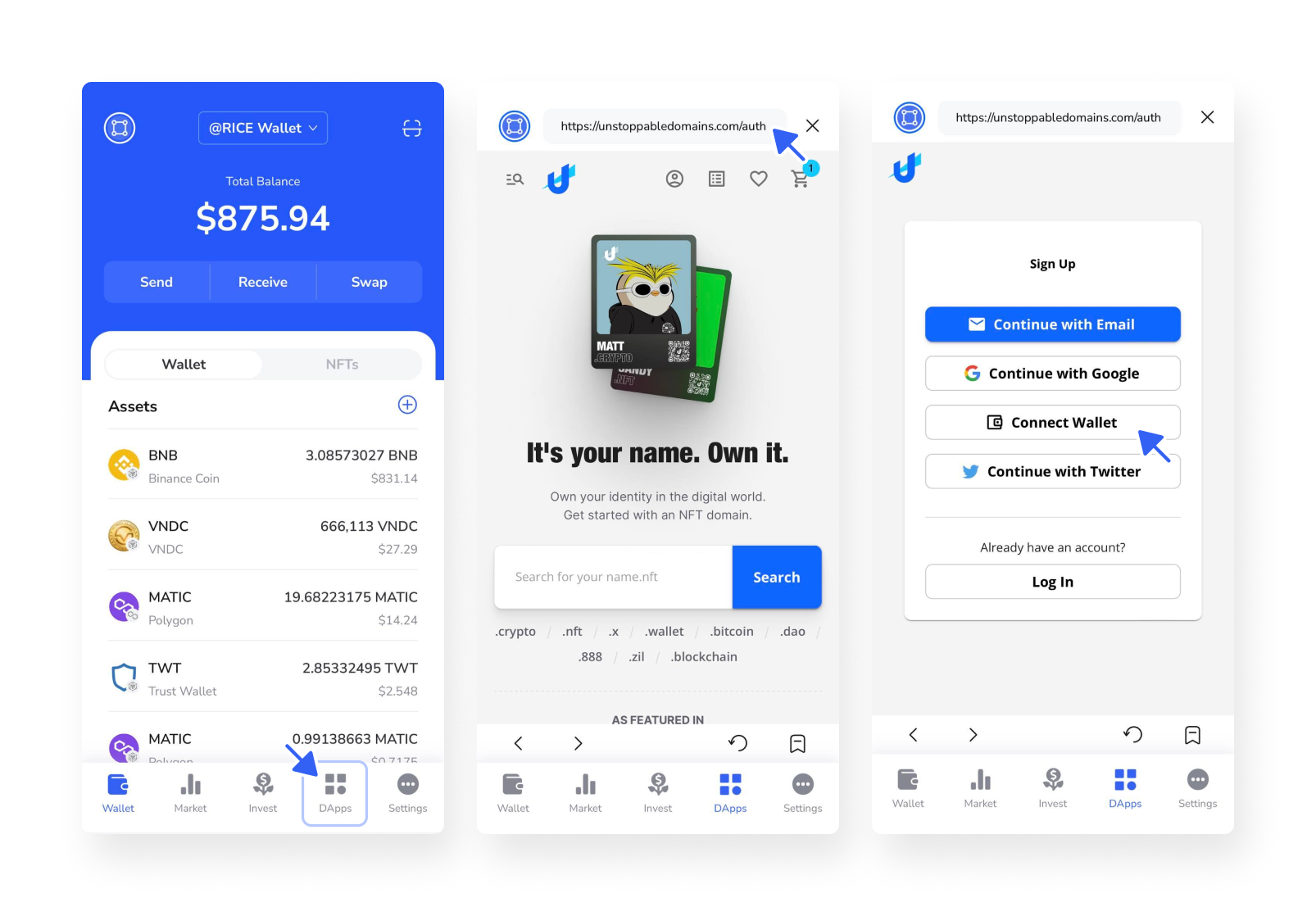 Step 3: Search for your desired domain
Search for the NFT domain name you'd like to own. Type in the name you decided on and tap on the Search icon.
You will see a list of domains you can have with Unstoppable Domains. If the name is already registered, you will see a note about it.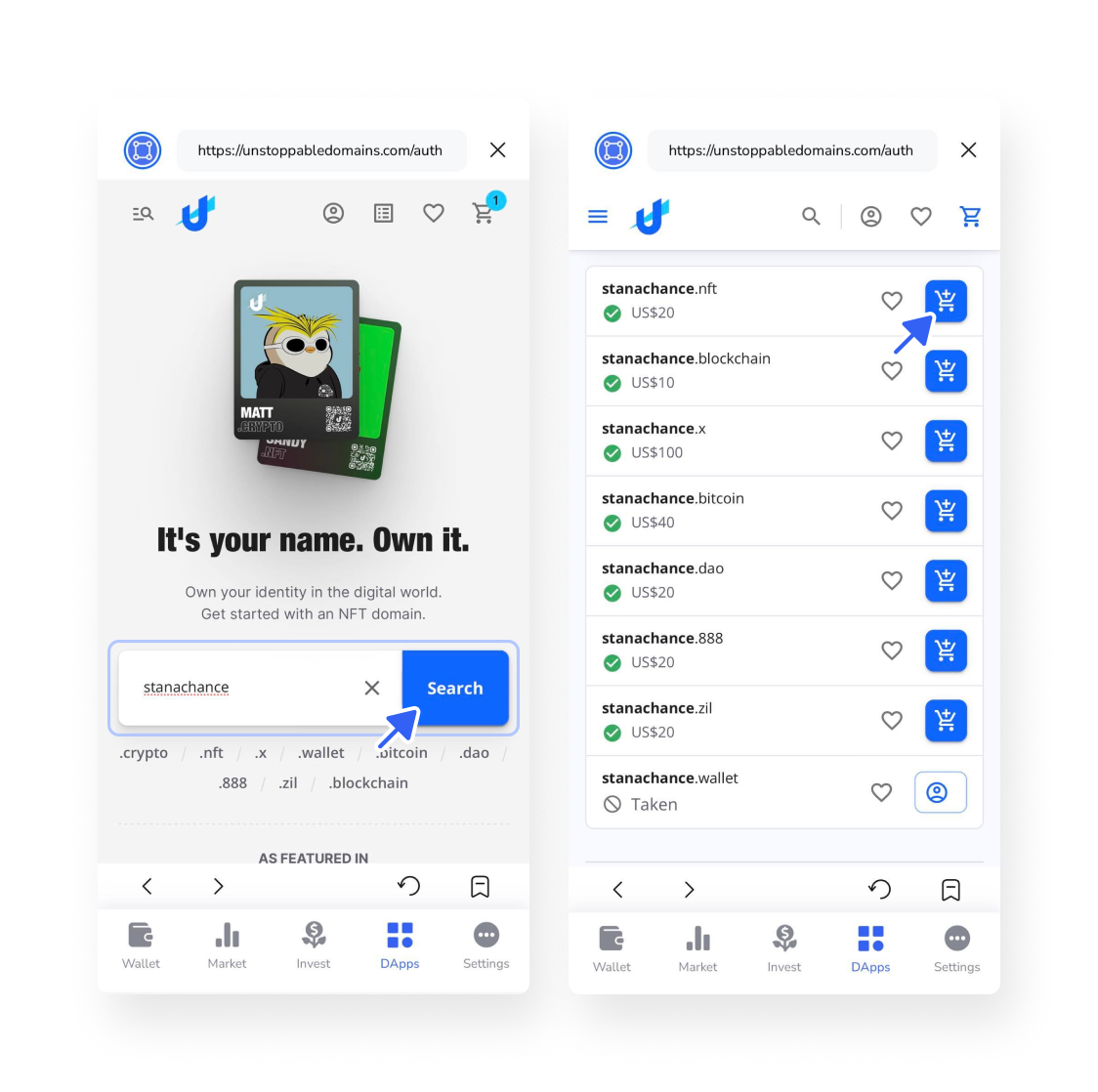 Once you've found an available one, press the Add to cart icon next to the domain you want to buy, then proceed to your cart.
Step 4: Checkout
There will be payment methods, including Credit Card, Paypal, Cryptocurrency,… Everyone can choose the payment method that suits them.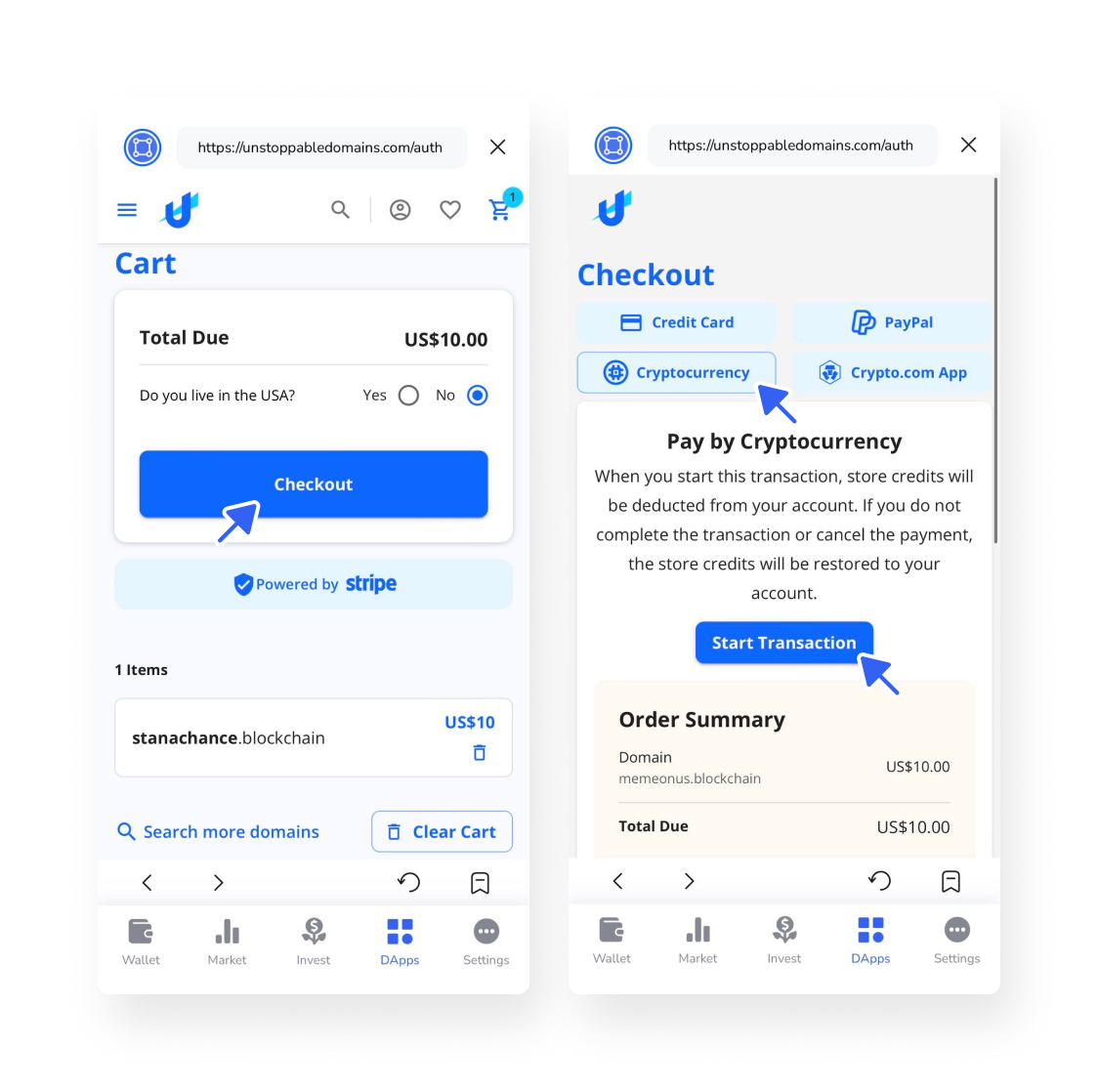 Below is the interface of Crypto payment. Pay attention to the time in the bottom, that is the transaction time. The transaction will be canceled if payment is not made within this time. Please note that if you transfer the wrong coin, you will lose forever, so choose the right one.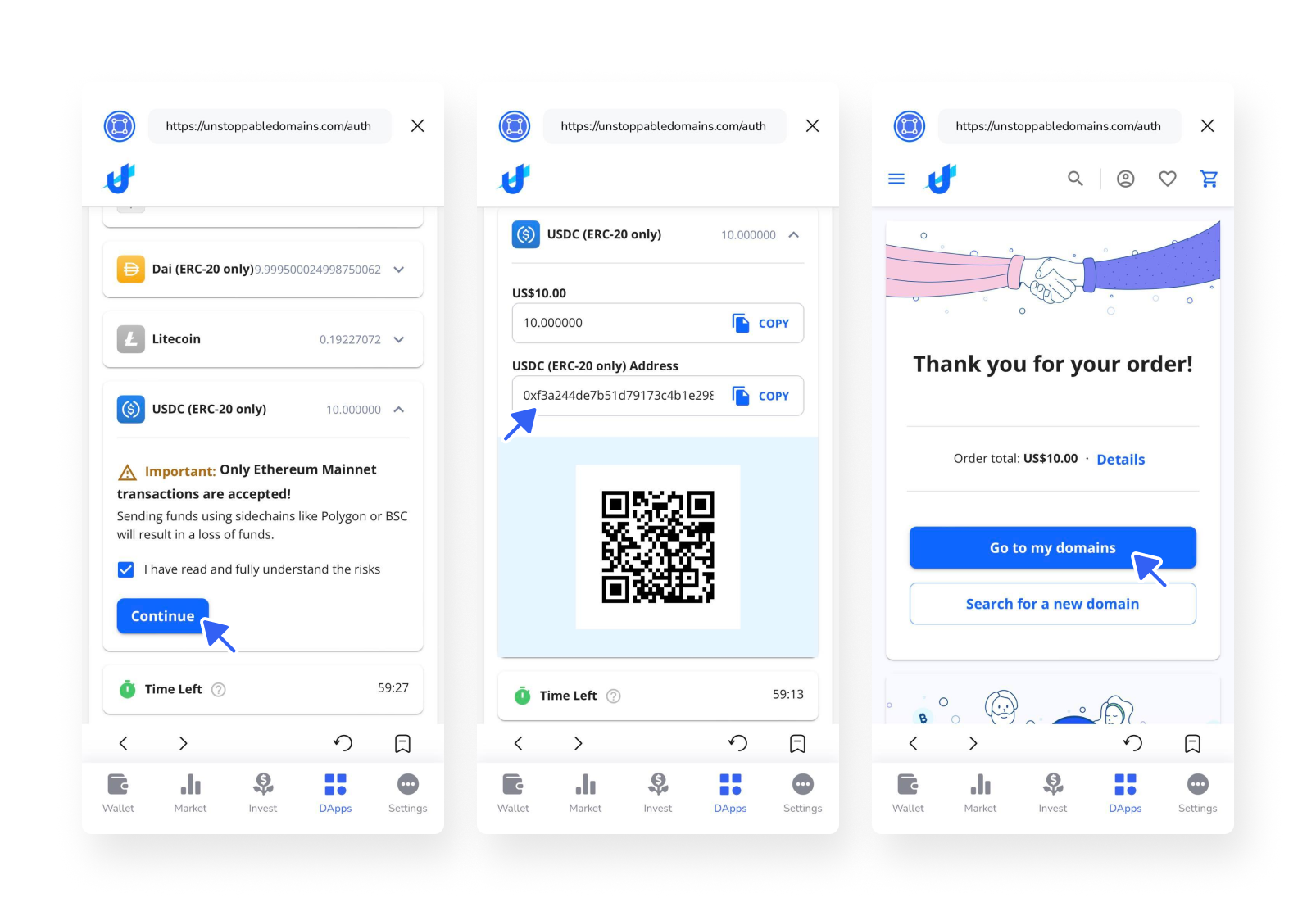 Step 5: Mint your domain
After a successful transfer, the interface as shown below will appear so that you can complete the domain purchase. Go to My Domains page and click Free Mint.
Currently, everyone can create domains on Polygon for free on Unstoppable Domains.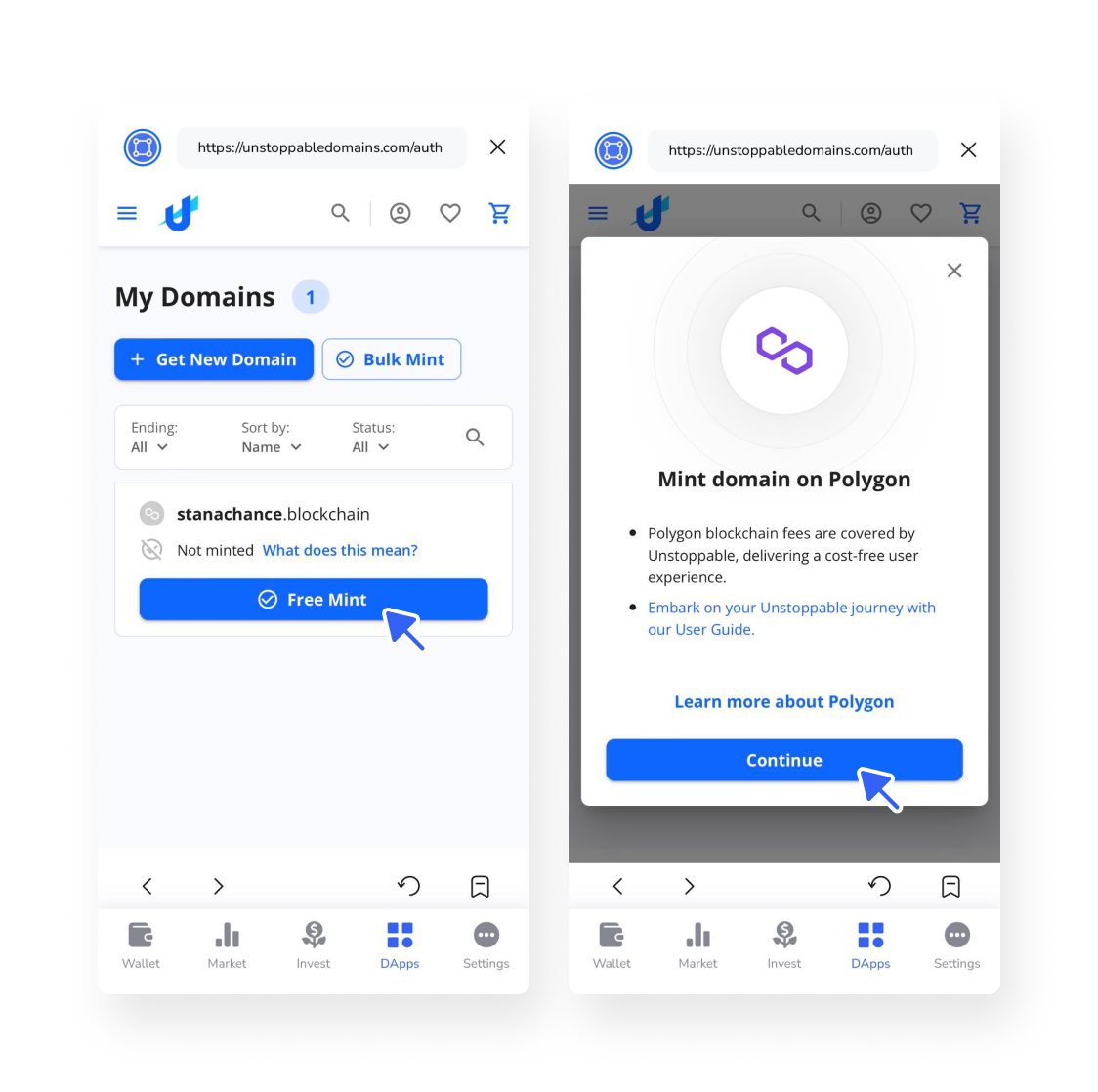 Select the wallet address you want to associate with the created domain name and confirm the transaction. After the mint is successful, the transaction will show a Completed status.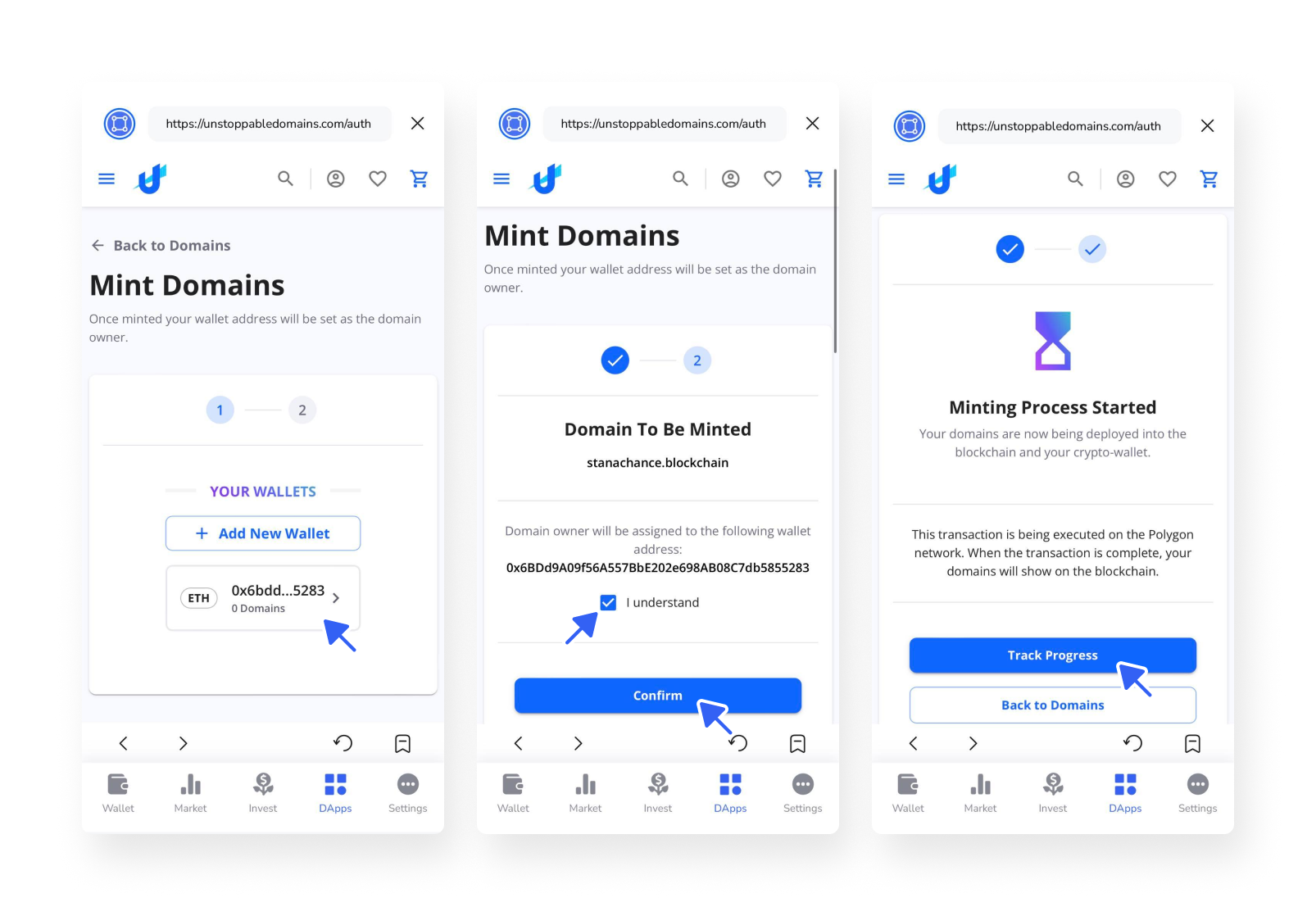 The successfully created NFT domain name will be transferred to the registered wallet address. You can easily manage, send/receive your NFT domains with RICE Wallet.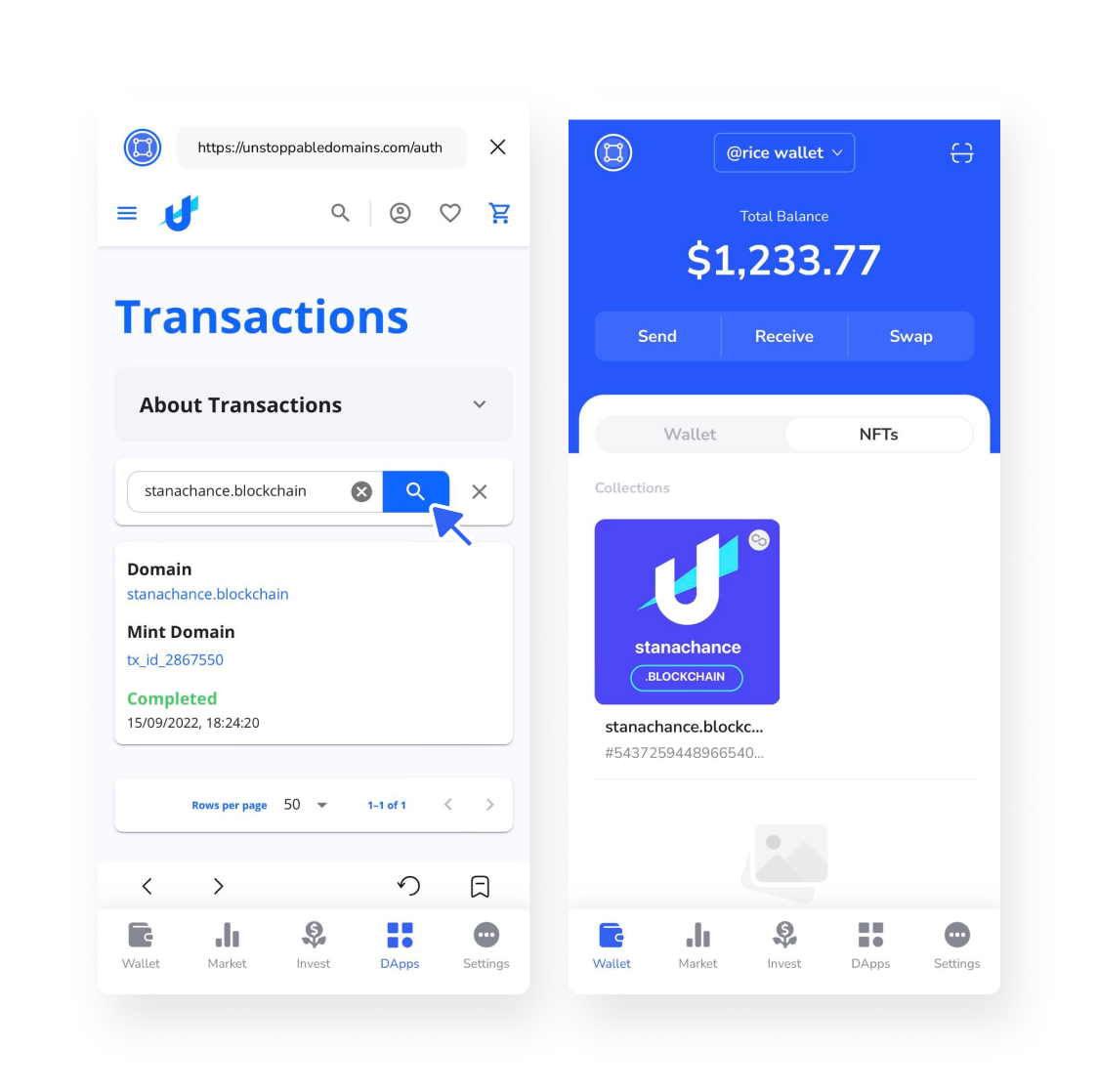 So you have been introduced to and given detailed instructions on how to create a domain on Unstoppable Domains. If there are any problems or questions during the implementation process, please leave a comment on RICE's official channels. We will support you right away!