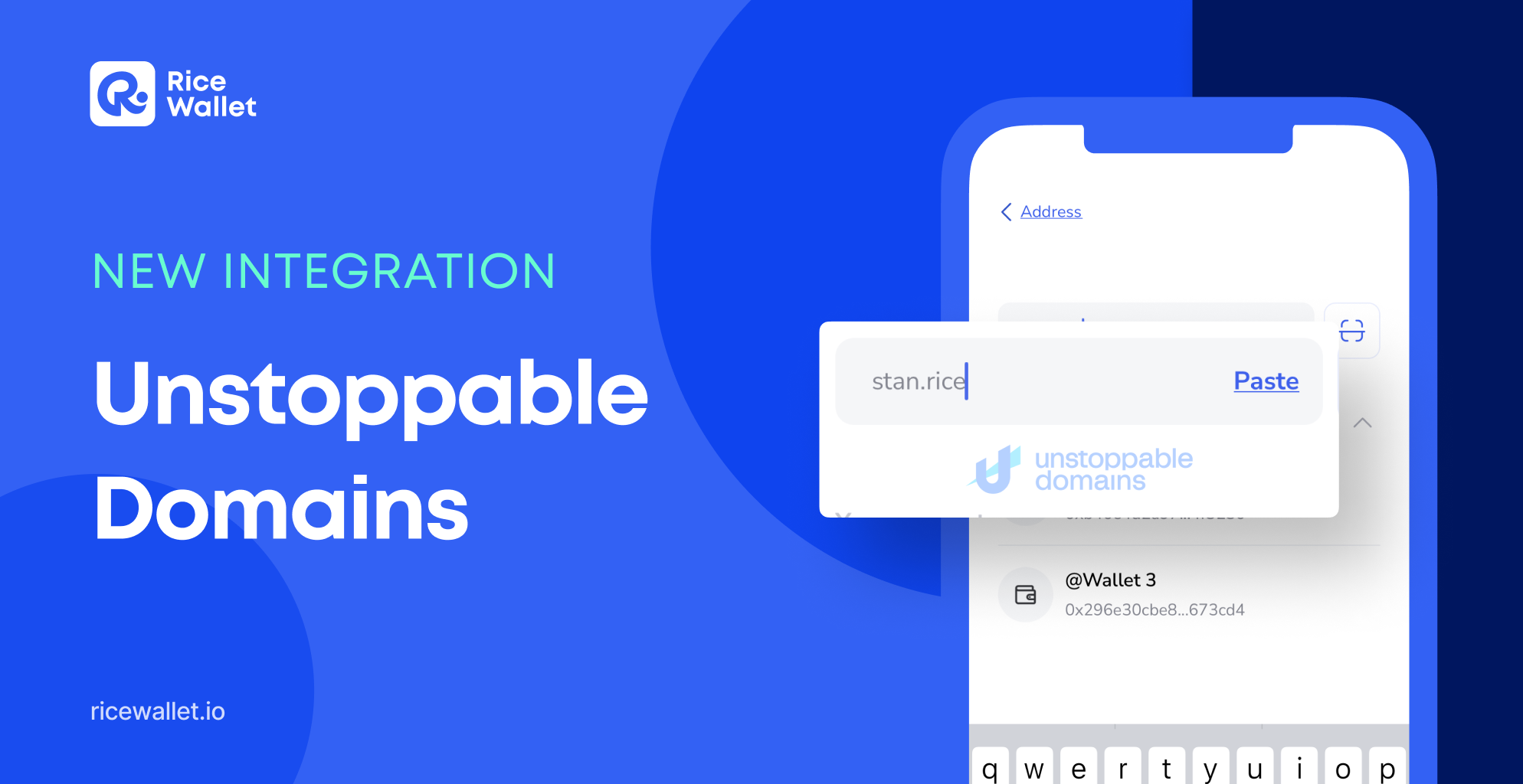 On the latest version, RICE officially integrated Unstoppable Domains, a smart utility that allows users to shorten their wallet address into a short, easy to remember and unique domain name.
This makes it easier for DeFi users, especially limiting the risk of sending/receiving to the wrong address due to the complexity of the default wallet format (a hex address).
What is Unstoppable Domains?
Unstoppable Domains is the #1 provider of NFT domains, the tech unicorn in the blockchain industry. Unstoppable Domains helps users create a domain name as they want, using the domain name as a payment wallet address, website URL,…
Unstoppable Domains currently offers a wide selection of domain names: .crypto, .x, .wallet, .blockchain, .bitcoin, .dao, .nft, .coin,… Through registration on blockchain, the NFT domain is censorship resistant and permanent.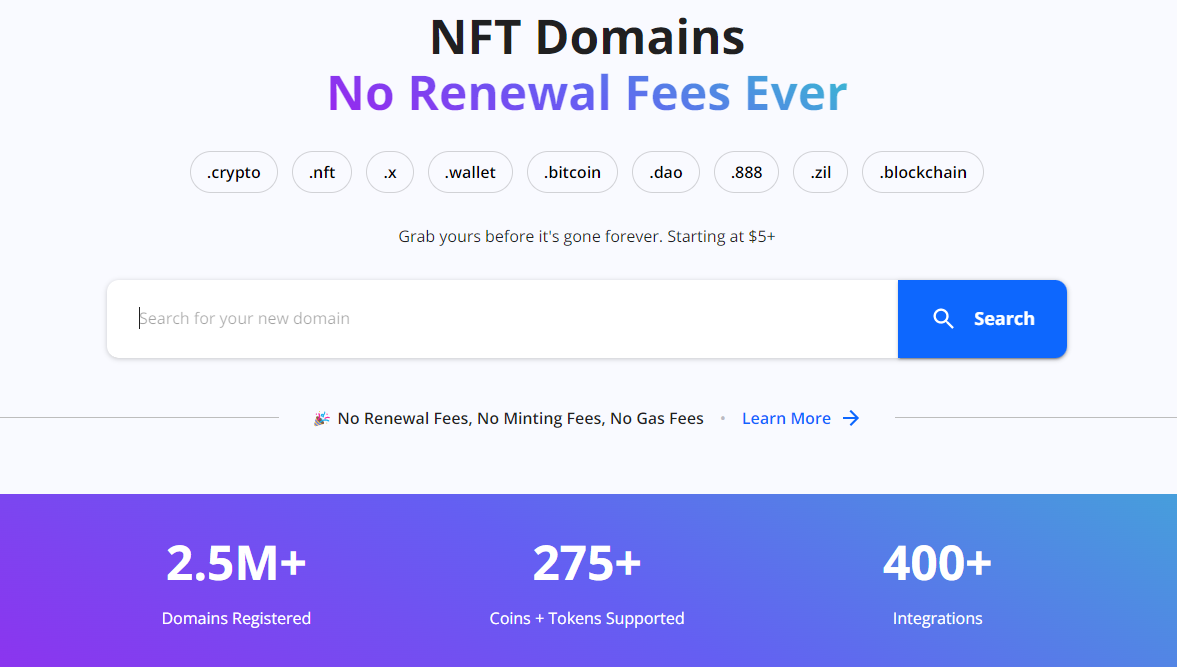 How to send token/NFT with Unstoppable Domains
Instead of using wallet addresses with difficult to remember and complicated random characters, people can now use short and easy to use domains to send/receive tokens on RICE Wallet.
**Before we begin, you need to install or update RICE Wallet to the latest version: ricewallet.io/apps
Because the transaction is processed, make sure you have enough ETH, BNB, MATIC, or AVAX,… for gas fee.
Step 1: Open RICE Wallet and press Send
Step 2: Select the asset and quantity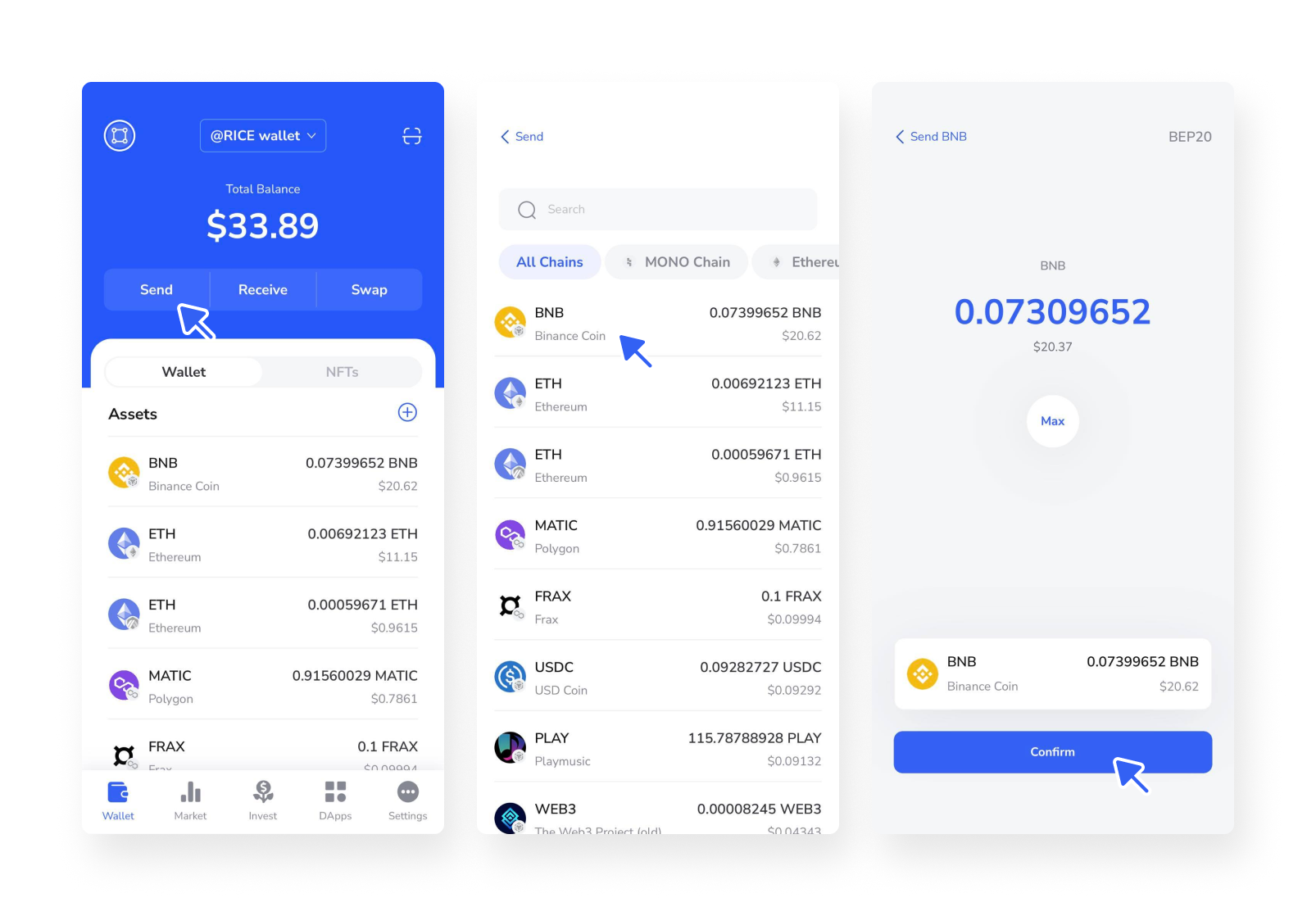 Step 3: Enter the domain name you want to send
You need to enter the correct domain name of the recipient. RICE Wallet automatically checks for a valid address when a domain or wallet address is entered.
Step 4: Check transaction information and select Confirm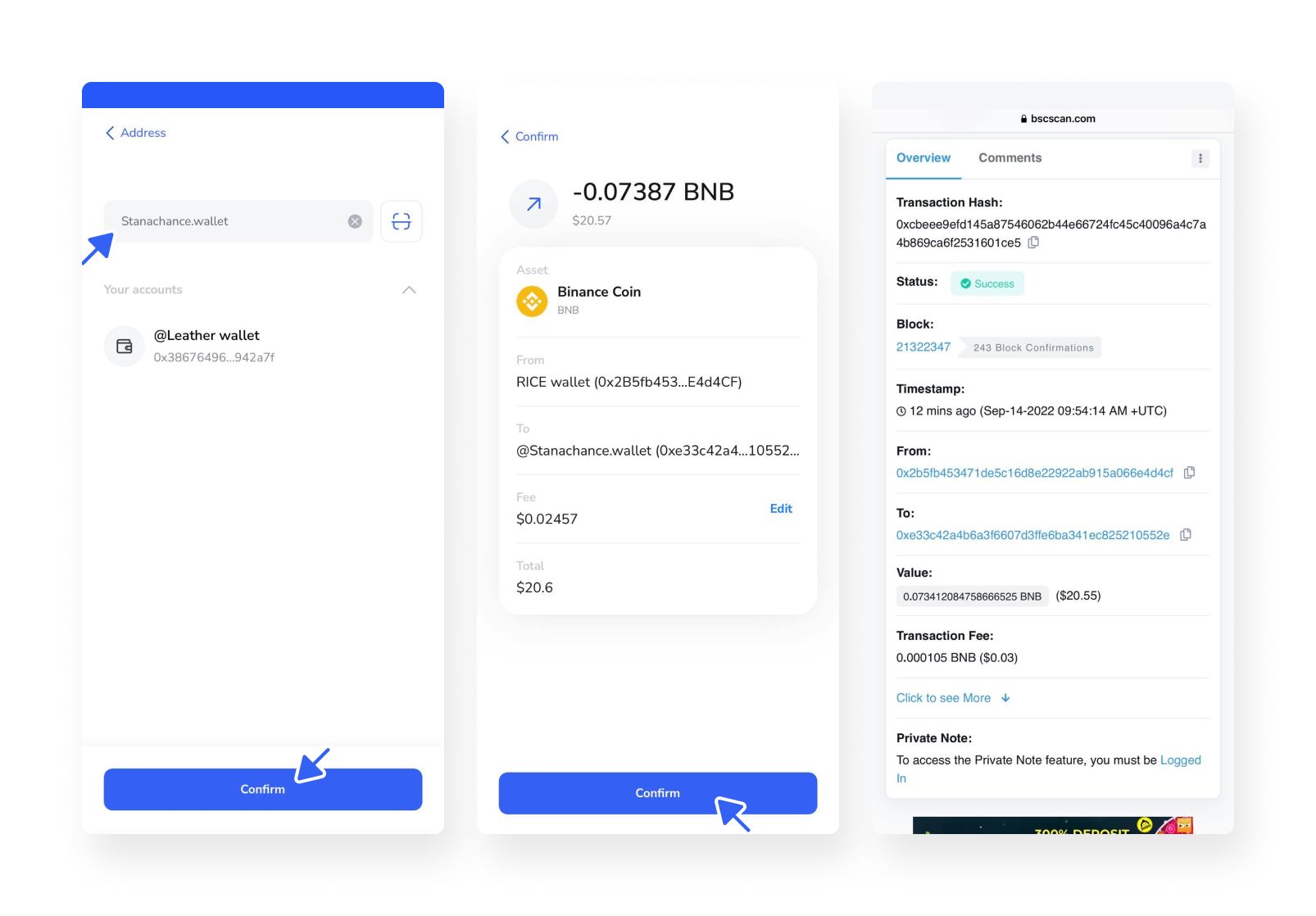 The system will notify you when the transaction is successful which can be checked on all explorers.
Note: The transaction fee will be similar to the fee when you pay with a regular wallet address and will depend on the network.