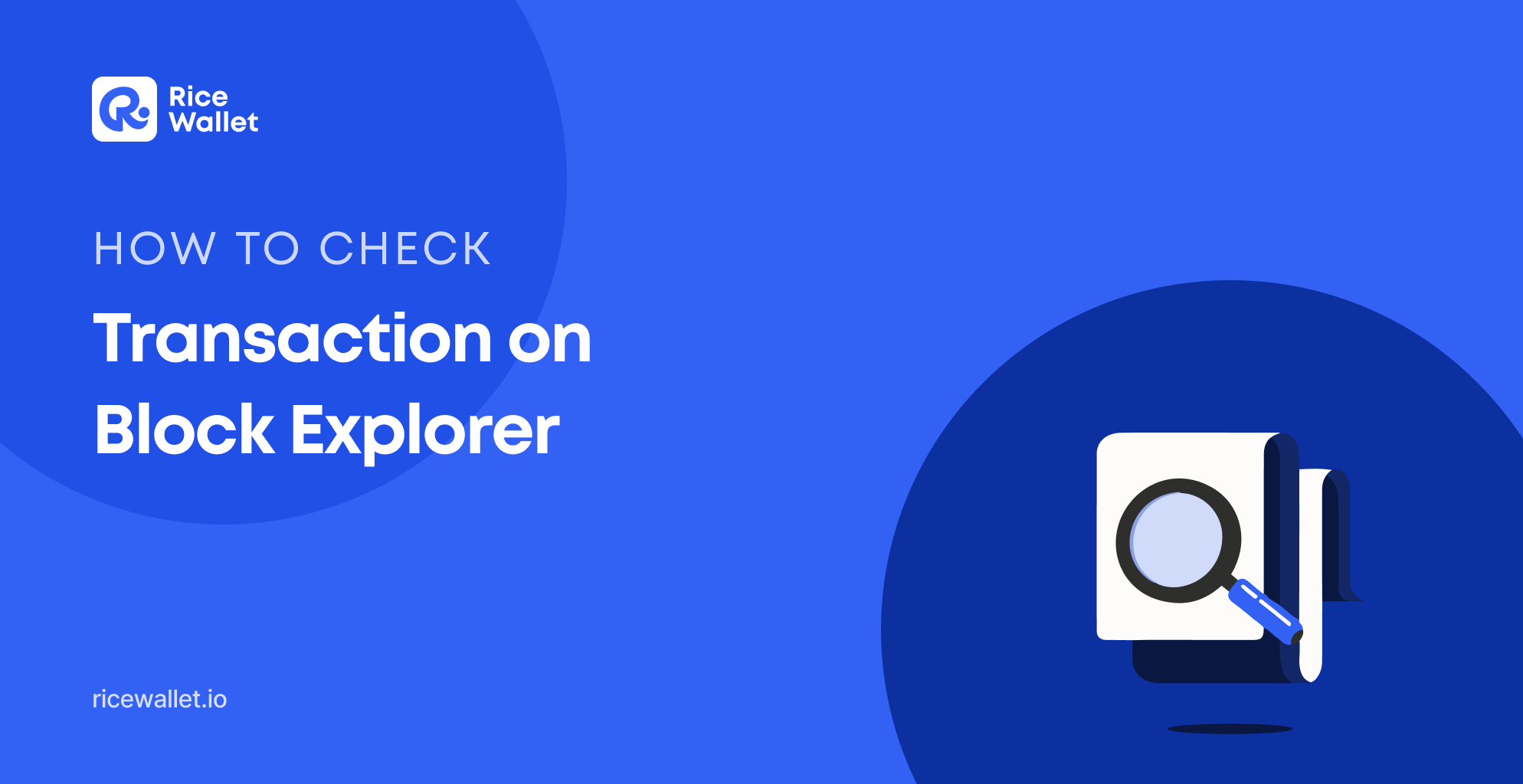 As a decentralized financial application, RICE Wallet is not involved in controlling customer assets and transactions at all. All transactions are synchronized on the blockchain and can be looked up through the Block Explorer of each network. This represents transparency – one of DeFi's most prominent features.
The Send, Receive, Swap, Approve token transactions done on RICE Wallet can all be looked up through Block Explorer.
How to look up transactions on Block Explorer:
1. After the transaction, you will be provided with 1 Hash (Txn Hash)
2. Open the blockchain explorer page
3. Paste the Hash code in the Search box, then search
4. The transaction information will be provided in full.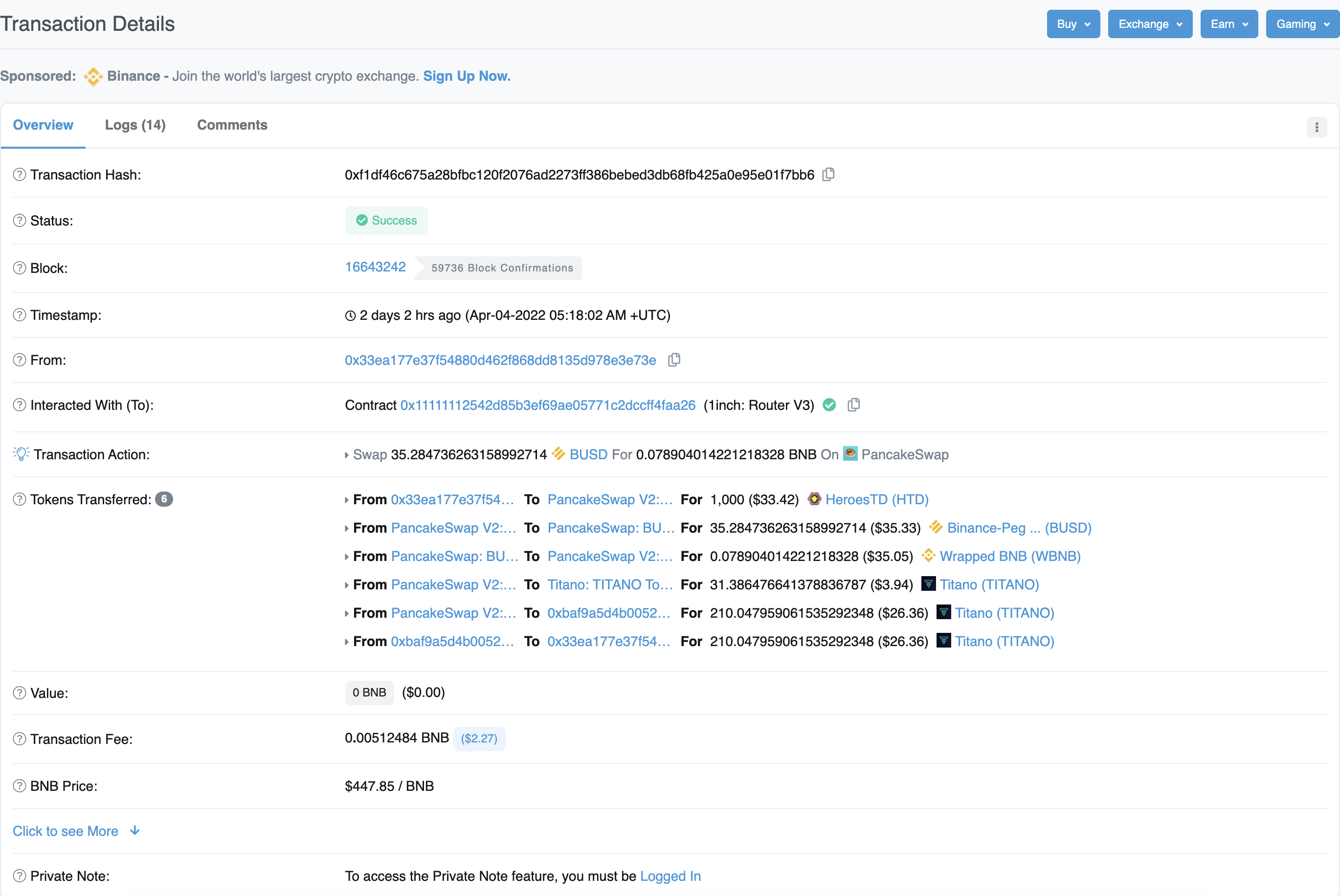 For example: This is a swap transaction, the important information you need to pay attention to includes:
Status: Transaction status

Timestamp: Transaction time

Interacted With (To): The smart contract address of the token

Tokens Transferred: Source address, destination address, transaction number, transaction value

Transaction Fee: Network fee (gas fee)
Additionally, you may use Block Explorer's Search box to seek wallet transaction details by copying the wallet address into the box.
Look up transactions directly on RICE Wallet
Currently, RICE Wallet is linked to Explorer of networks. Users may check the information you need right on the wallet:
Step 1: At the main screen, click on the property you want to look up.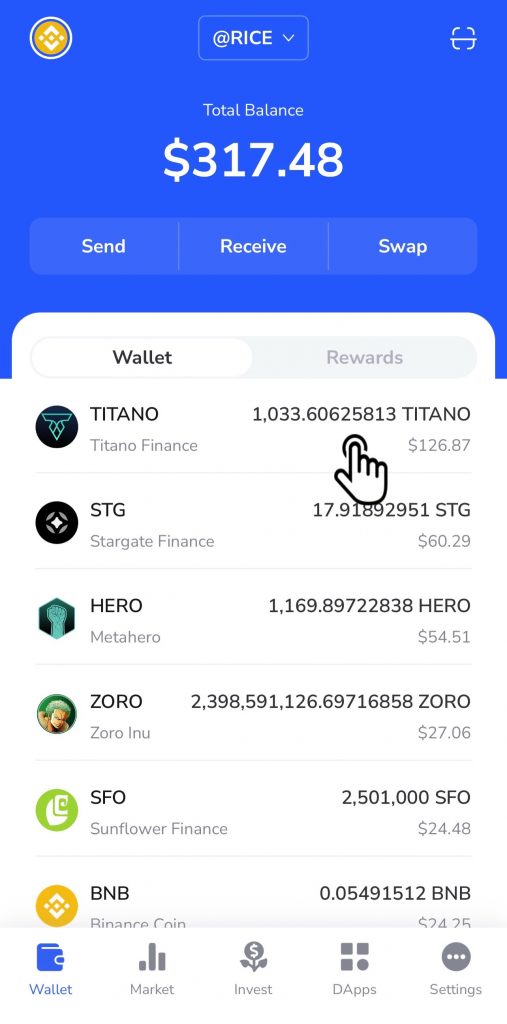 Step 2: Access Transaction History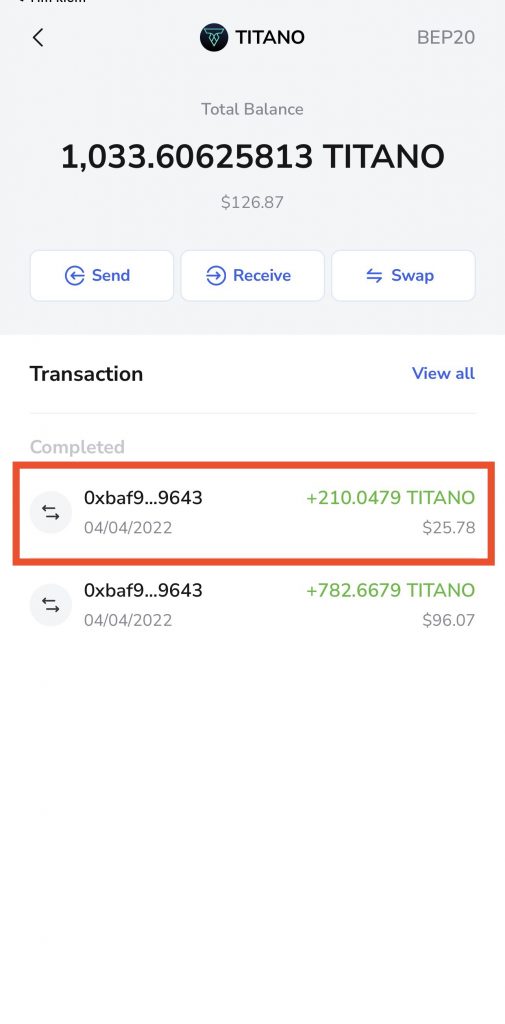 Step 3: Click the link View on Block Explorer.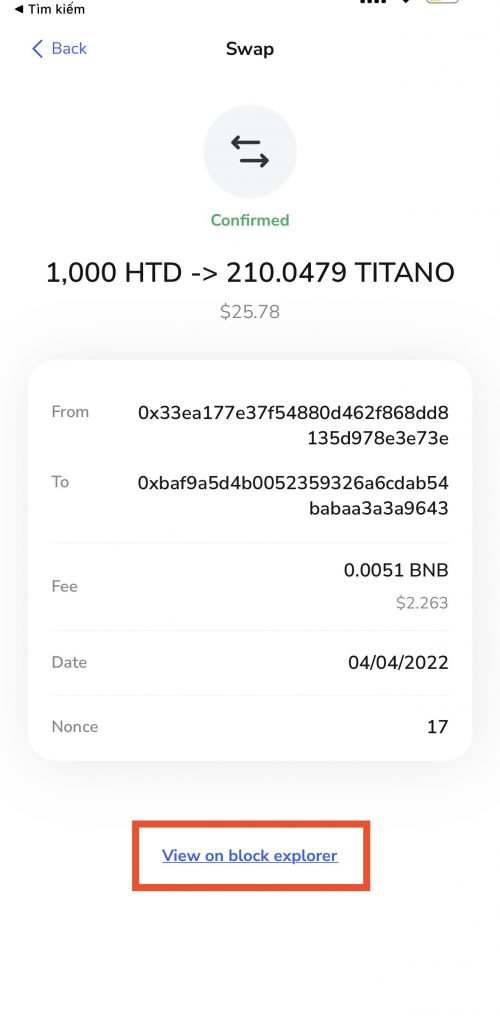 All transaction-related information will be displayed in the same manner as above.