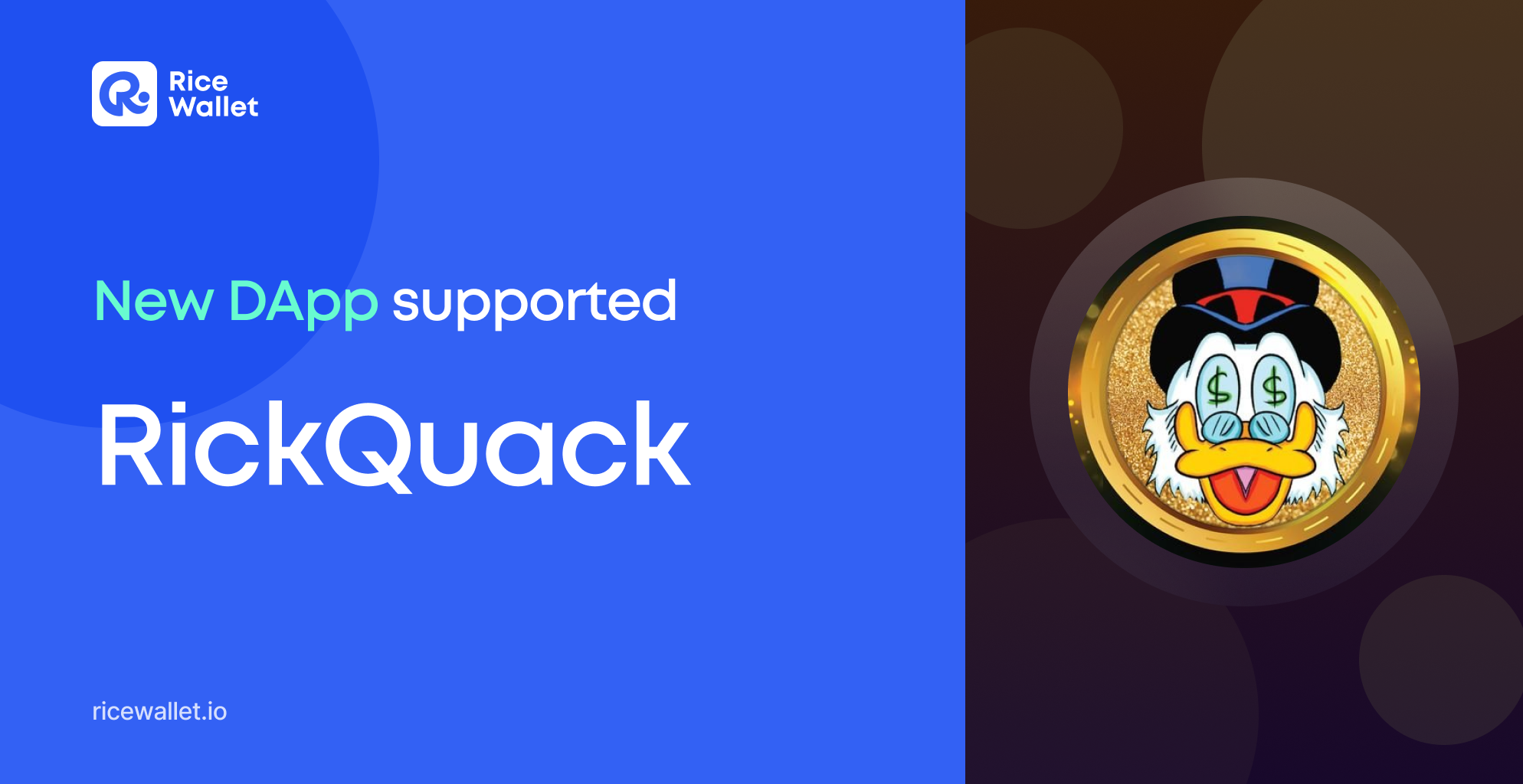 As a highly entertaining and satirical meme project, RichQuack (QUACK) is constantly in the top of the most mentioned tokens on Twitter, through the creative content of QUACK team.
Currently, RichQuack is officially available on RICE Wallet, allowing users to trade QUACK token and use DApp RichQuack on RICE conveniently.
QUACK is a meme token created in the RichQuack ecosystem, with the highlight feature is Hyper Deflationary. QUACK is able to self-generate liquidity and automatically pay static rewards to QUACK holders without deposit, just owning QUACK in the wallet.
Main Products of RichQuack DApp
Staking: Allows to earn profit with high APY and low risk when depositing QUACK token into the Pool.

Voting: Voting right for the QUACK Holders on the IDO sale for projects.

Launchpad: The platform that supports introducing DeFi projects to the community, through the form of token IDO sale, carefully selected by the RichQuack team.
How to use RichQuack on RICE Wallet
1. Open RICE Wallet, choose DApps, BNB Smart Chain network
2. Enter RichQuack in the Search box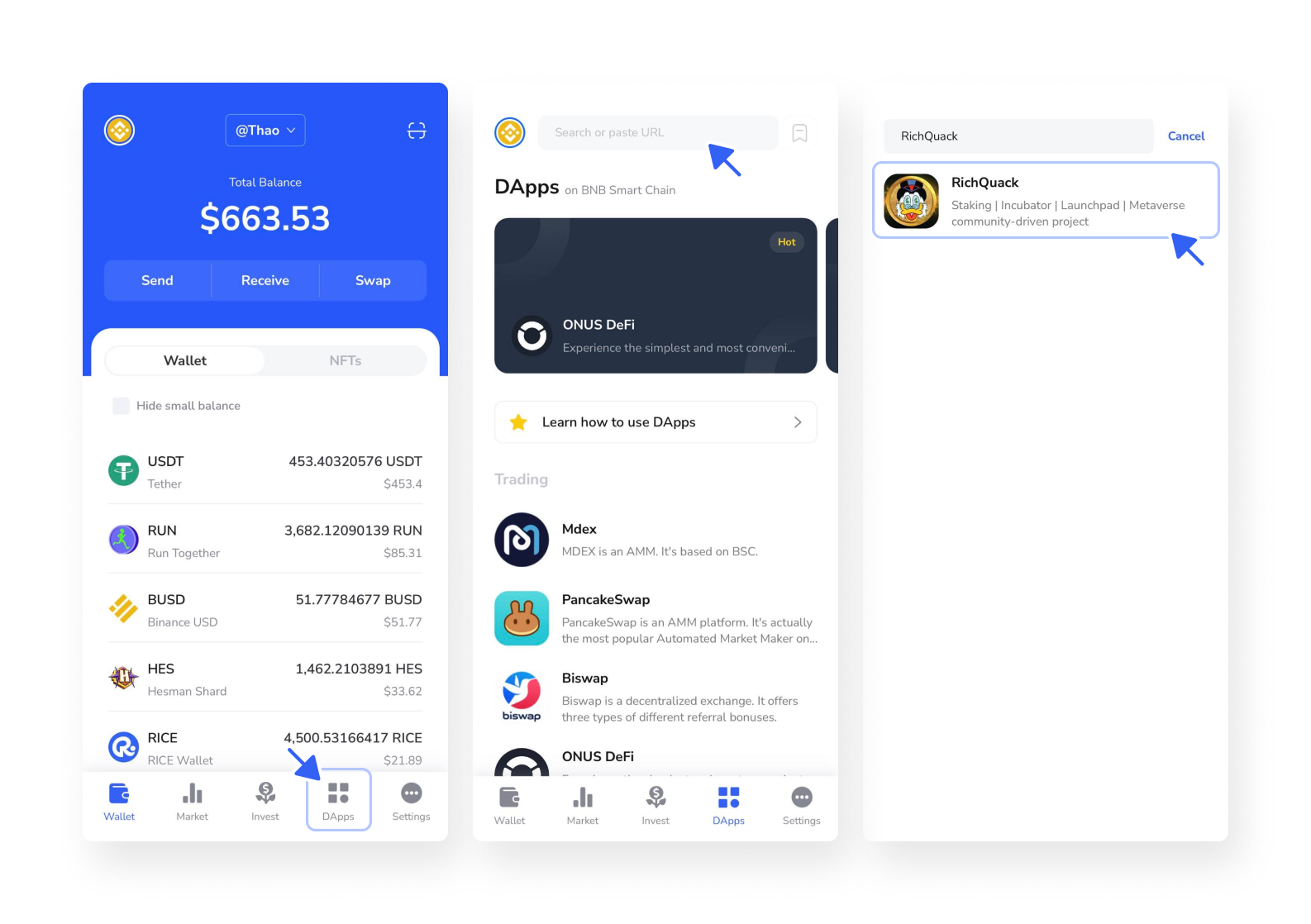 3. Connect the wallet to DApp via the Metamask icon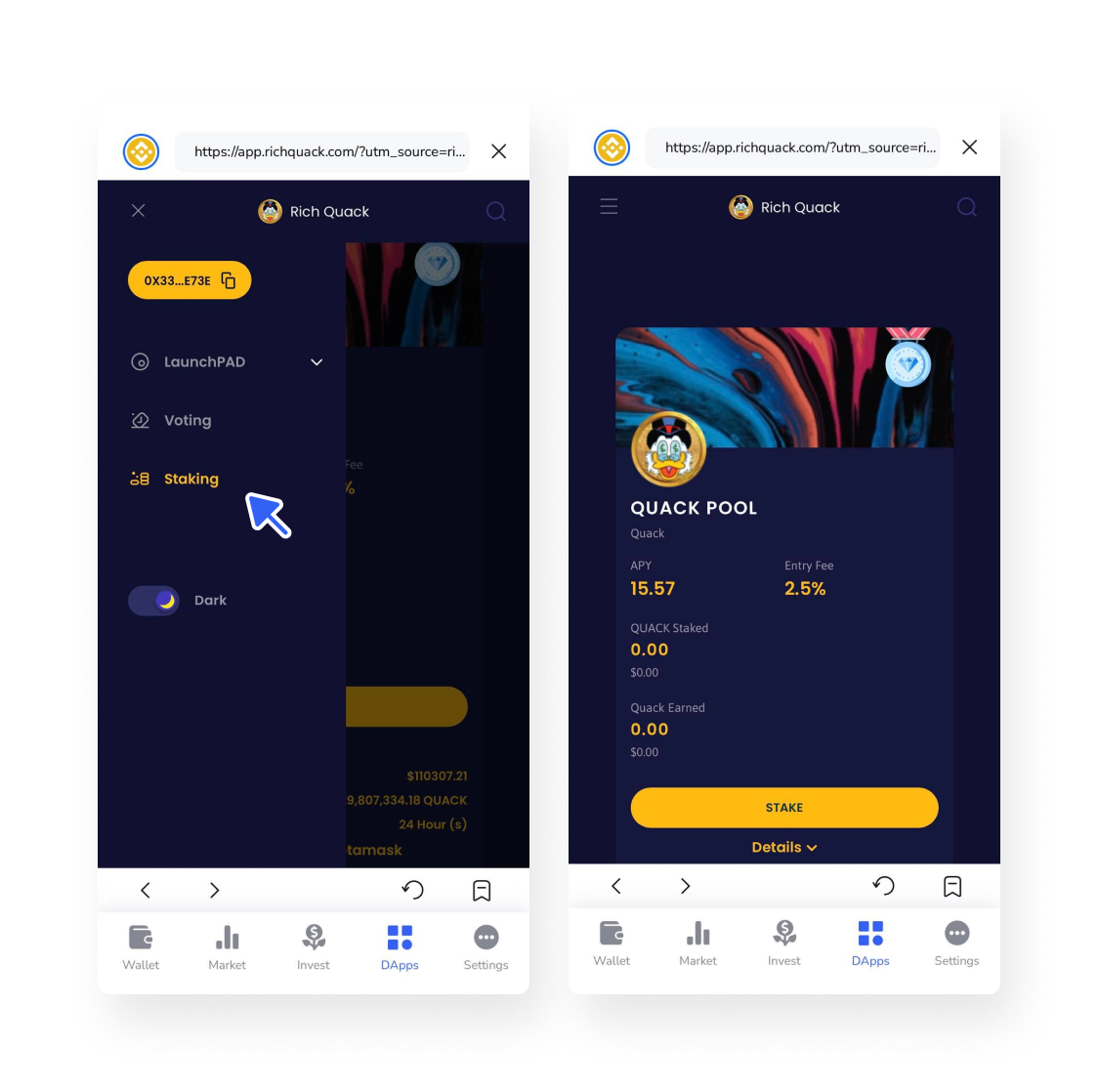 4. Click the Menu bar in the left corner and select one of the features: Launchpad, Staking, Voting