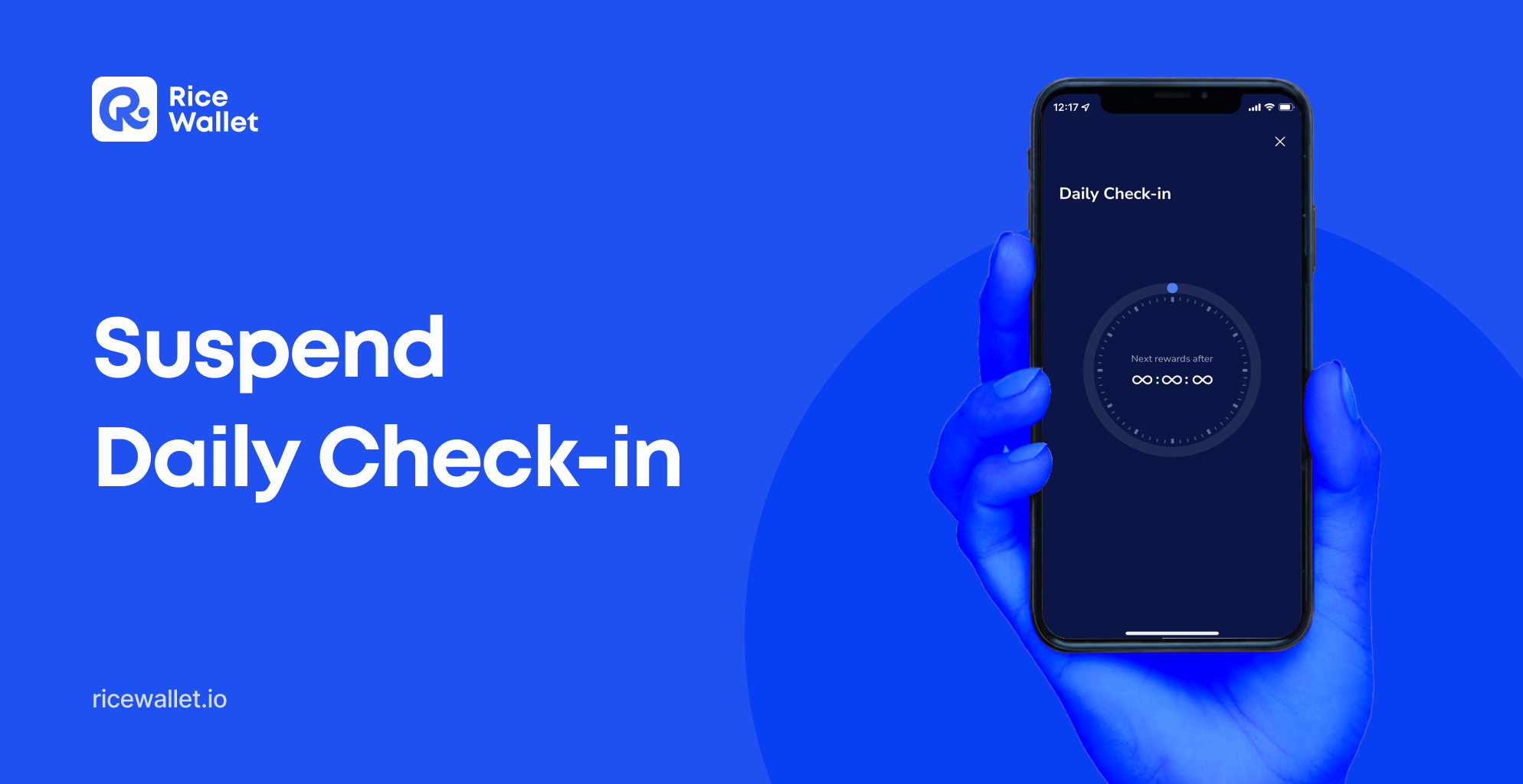 As part of the project development and users acquisition plan, in the past time, RICE has implemented the "Daily Check-in" program to give everyone a chance to earn free reward. Starting from June 23, 2022 today, the Check-in feature will be suspended on the RICE Wallet.
The program suspending is intended to limit inflation of the amount of RICE token in circulation, as well as to prepare for the next marketing programs.
In the next updated version, RICE will add new features and utilities to help users optimize profits and earn passive income on the App such as Staking and Farming. In addition, you can still refer friends to use RICE Wallet to receive free rewards, join Airdrop programs or cashback Gas fee up to 1$ RICE when making transactions.