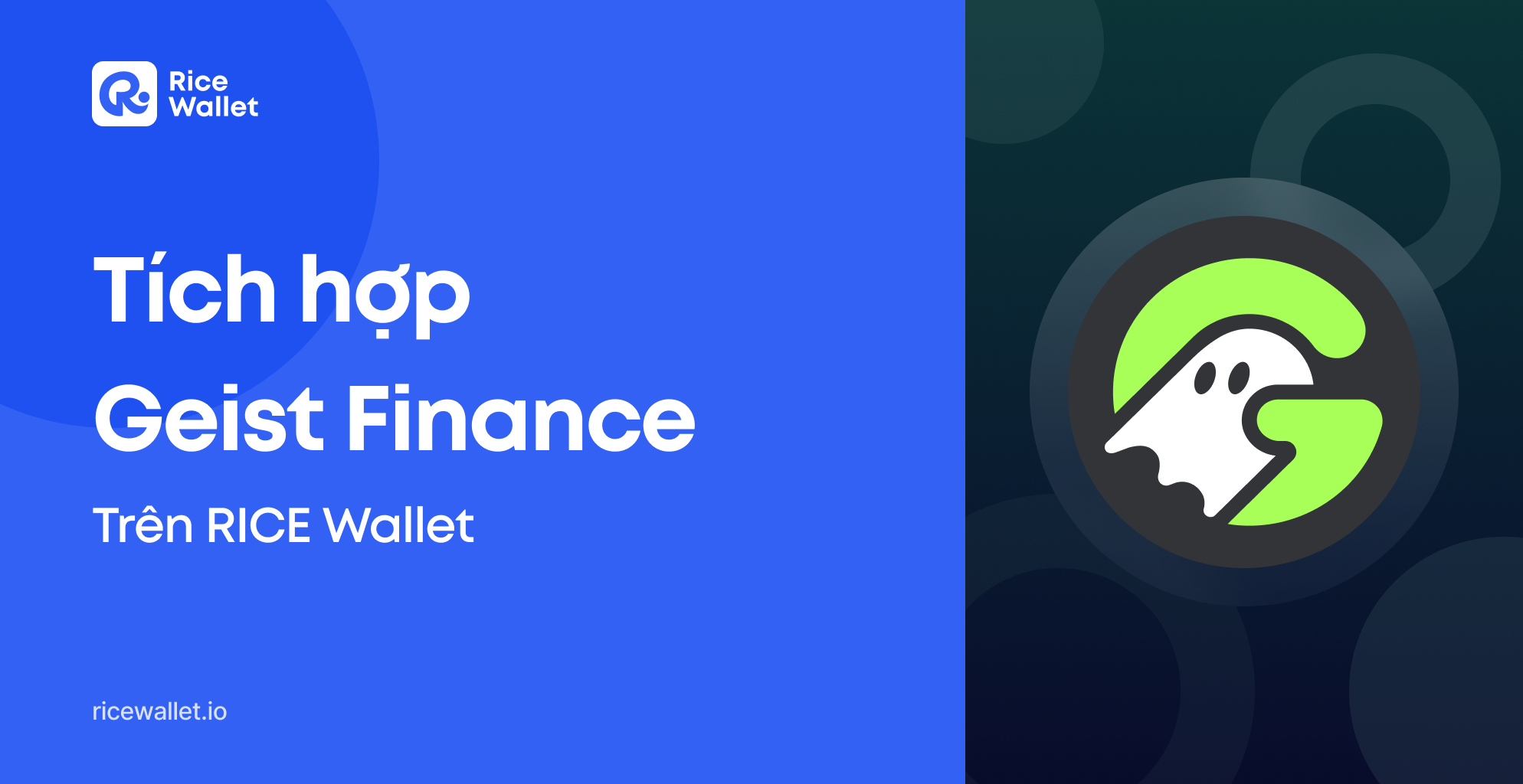 One of DApps on Fantom network that is continuously in top volume – Geist Finance, has been officially integrated on RICE Wallet with full features, supporting users to access conveniently on RICE.
Geist Finance is a decentralized, non-custodial liquidity market protocol operating on the Fantom Opera blockchain, where users can participate as depositors or borrowers. Depositors will provide liquidity to earn passive income, while borrowers can borrow Crypto with collateral.
Geist Finance aims to become the most popular Lending DeFi platform on the Fantom network.
Key features at Geist Finance:
Lending: Users will deposit an amount of tokens to provide liquidity to the market, thereby sharing interest with APY up to more than 8% and a Flash Loan fee.
Borrow: Borrow any tokens supported, the amount depends on the collateral value and current liquidity.
Staking: By staking GEIST tokens, users will receive interest with APY up to more than 300%, and share a part of the revenue from the protocol and can Unstake at any time.
Locking: By locking GEIST tokens into the Pool, users will receive interest with APY up to more than 2000%, minimum lock time is 3 months.
How to use Geist Finance on RICE Wallet
1. Open RICE Wallet, choose DApps >> Fantom network
2. Enter Geist Finance in Search box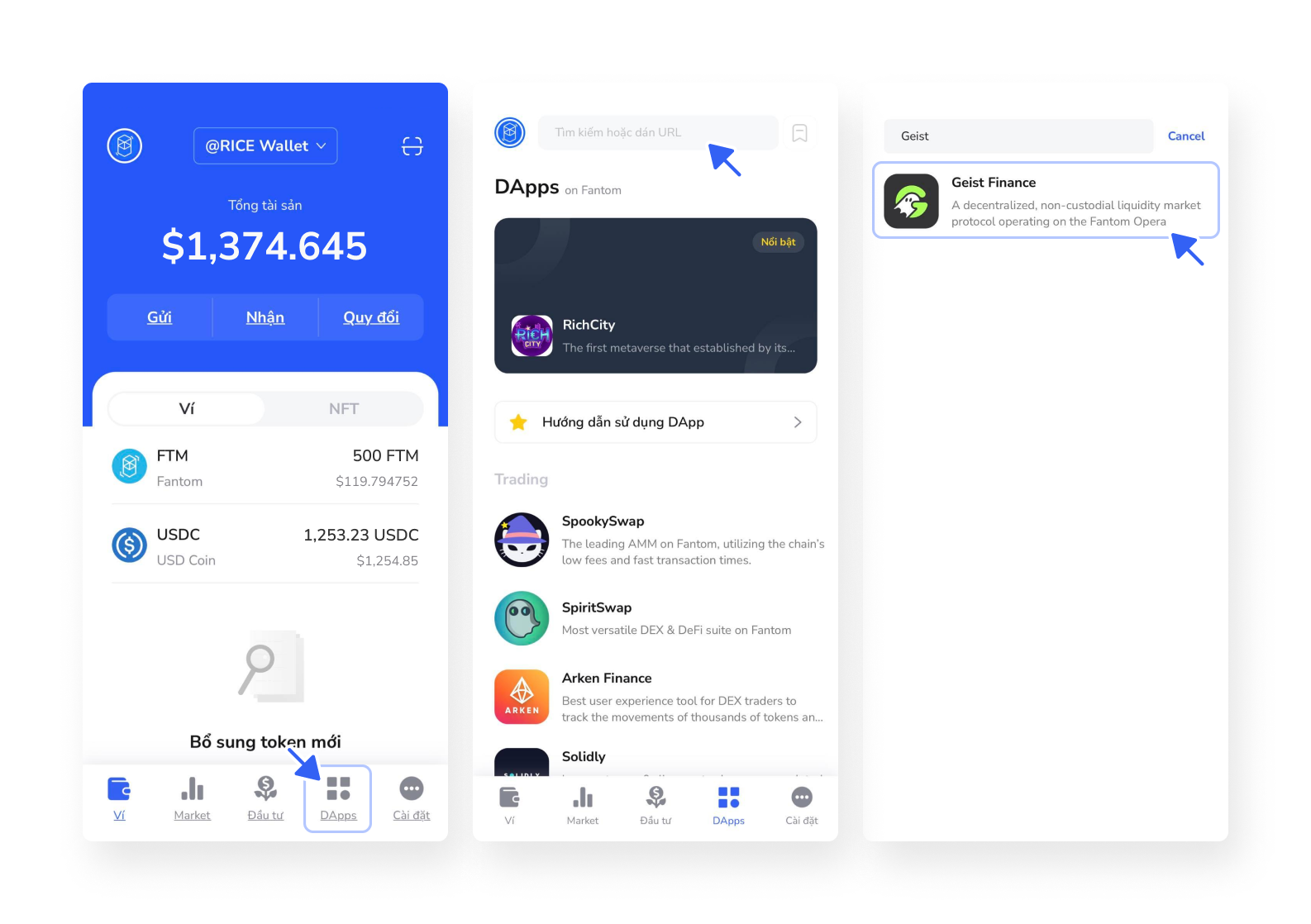 3. Connect Wallet to DApp via the Browser Wallet icon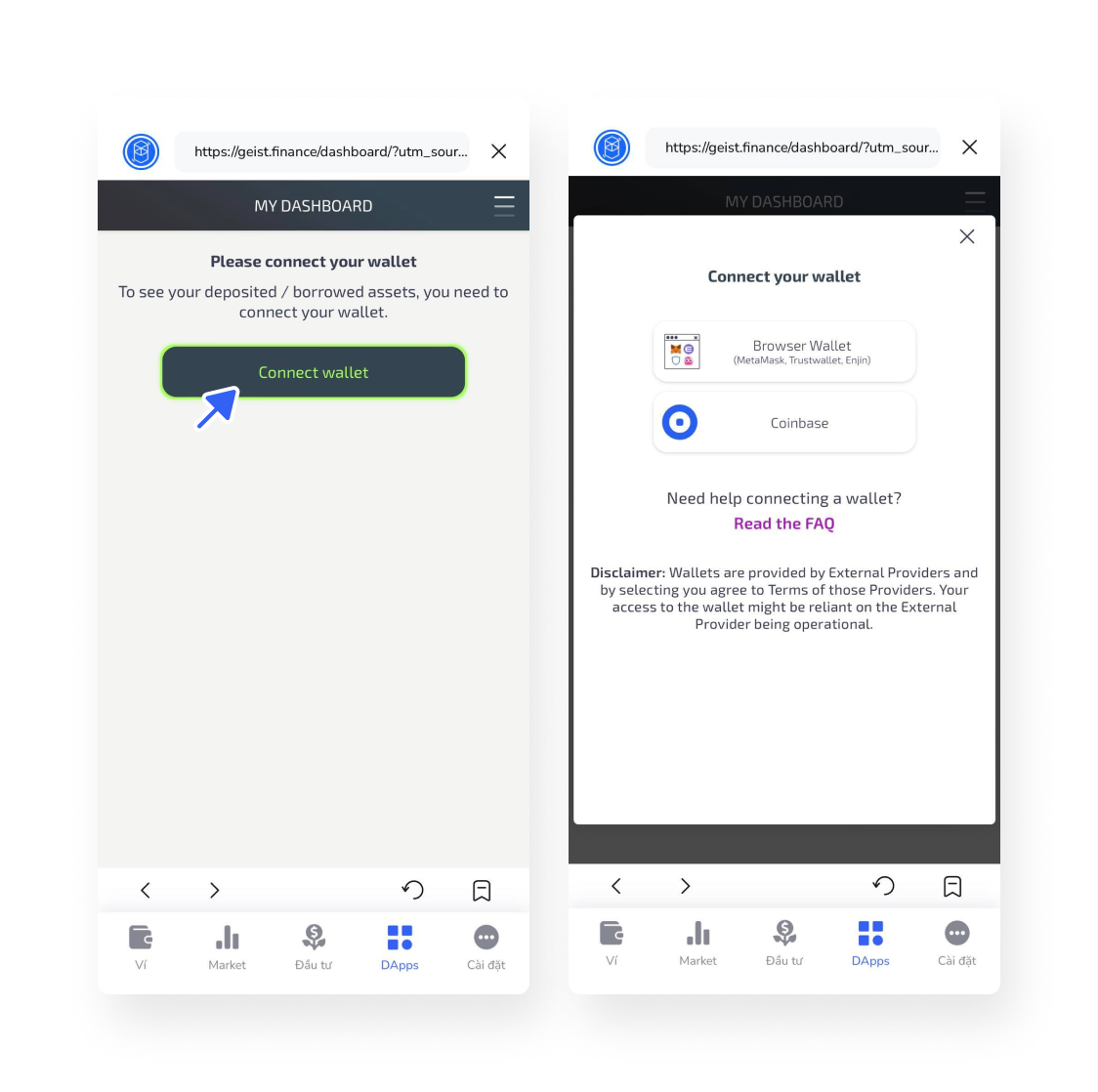 4. Open Menu bar to select one of features