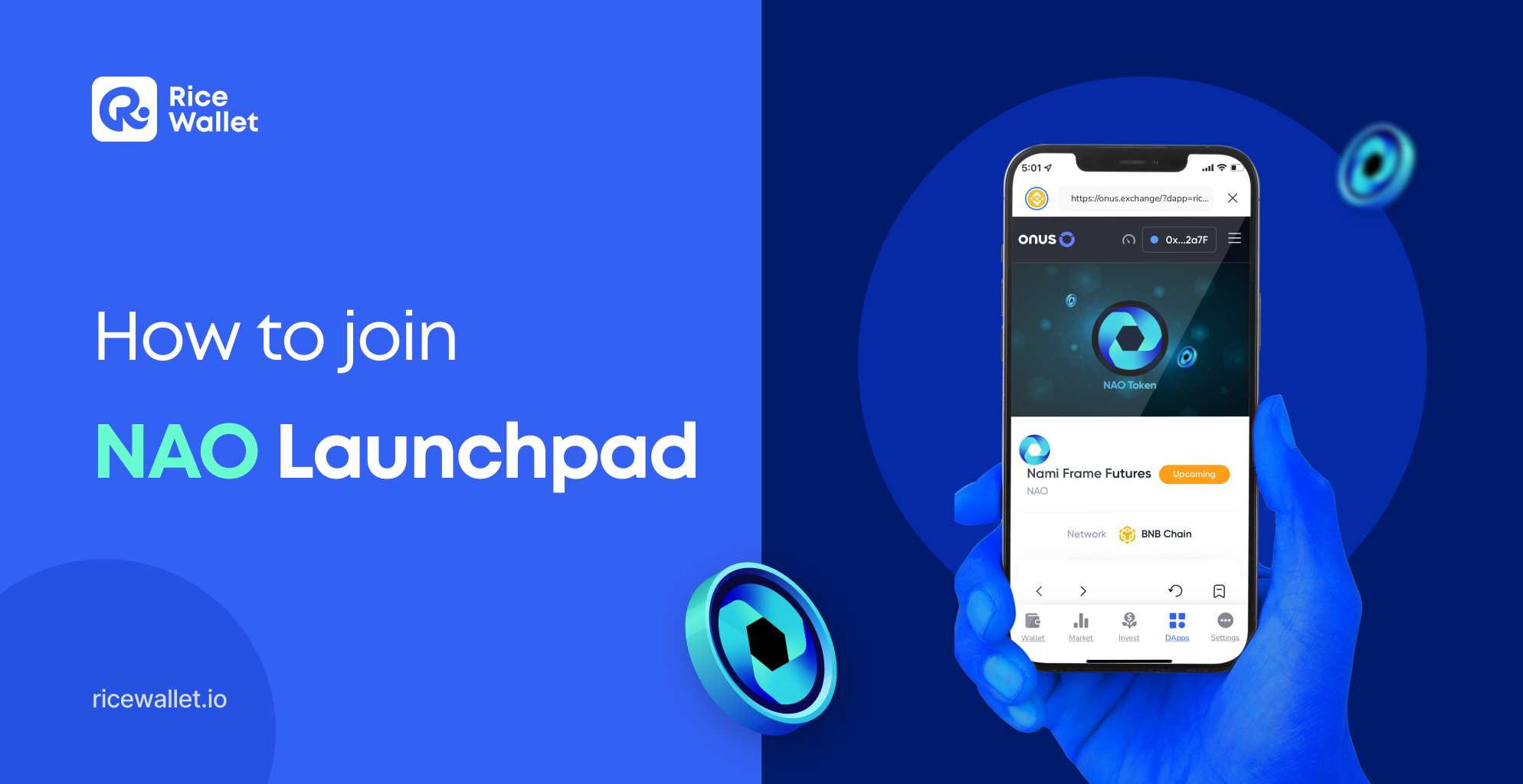 Nami Frame Futures is a derivatives trading product jointly implemented by Nami and ONUS, has achieved excellent results with over $100,000 in revenue less than 10 days after launch, attracting 10,000+ investors to trade every day.
NAO is the central token that works throughout Nami Frame Futures products, owners can use NAO to reduce transaction fees by 40% and receive revenue share from Futures, among many other benefits.
Below is a guide to buying NAO through the ONUS DeFi – integrated on RICE Wallet at the DApps feature.
Step 1: Select DApps feature, access ONUS DeFi, and Connect RICE Wallet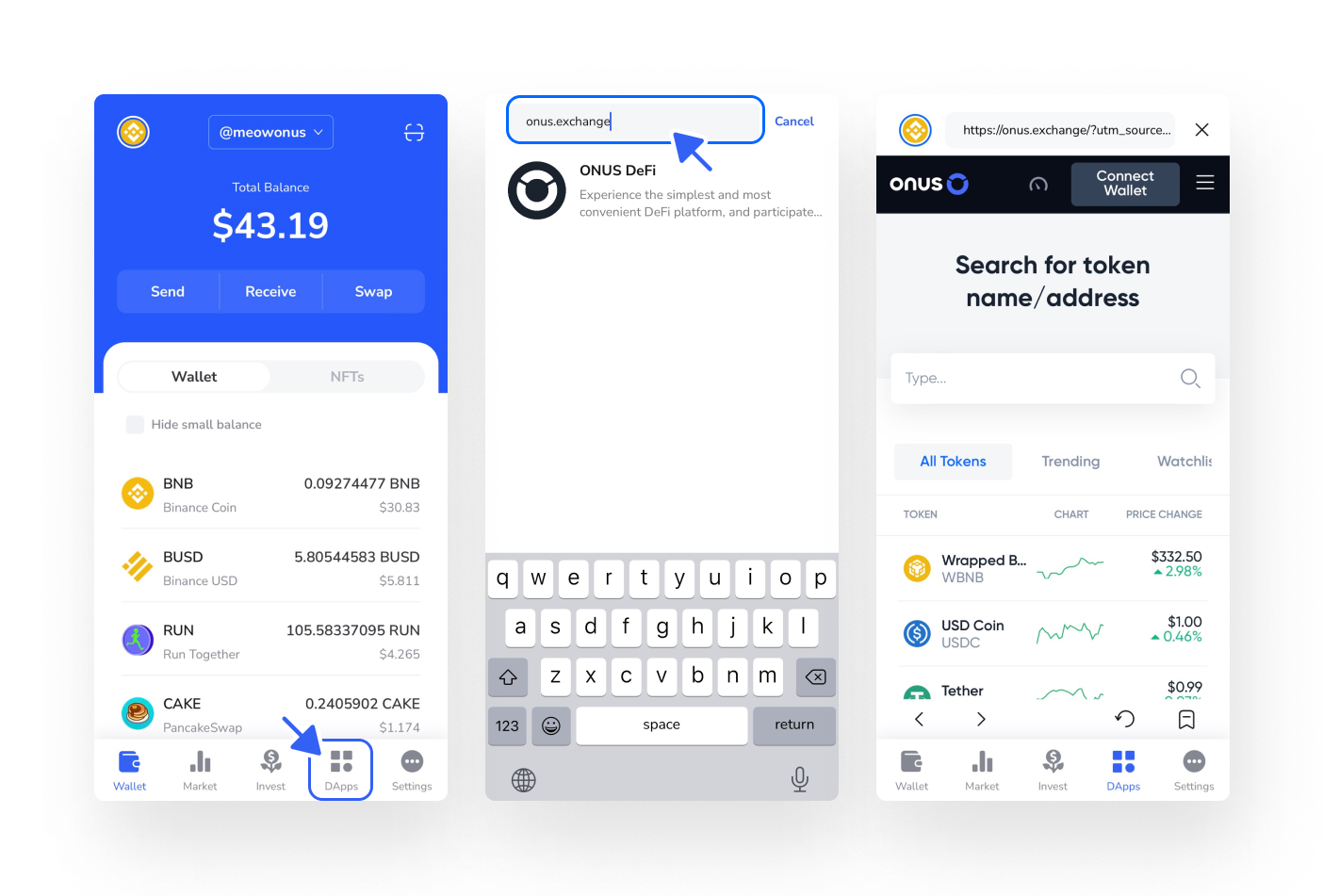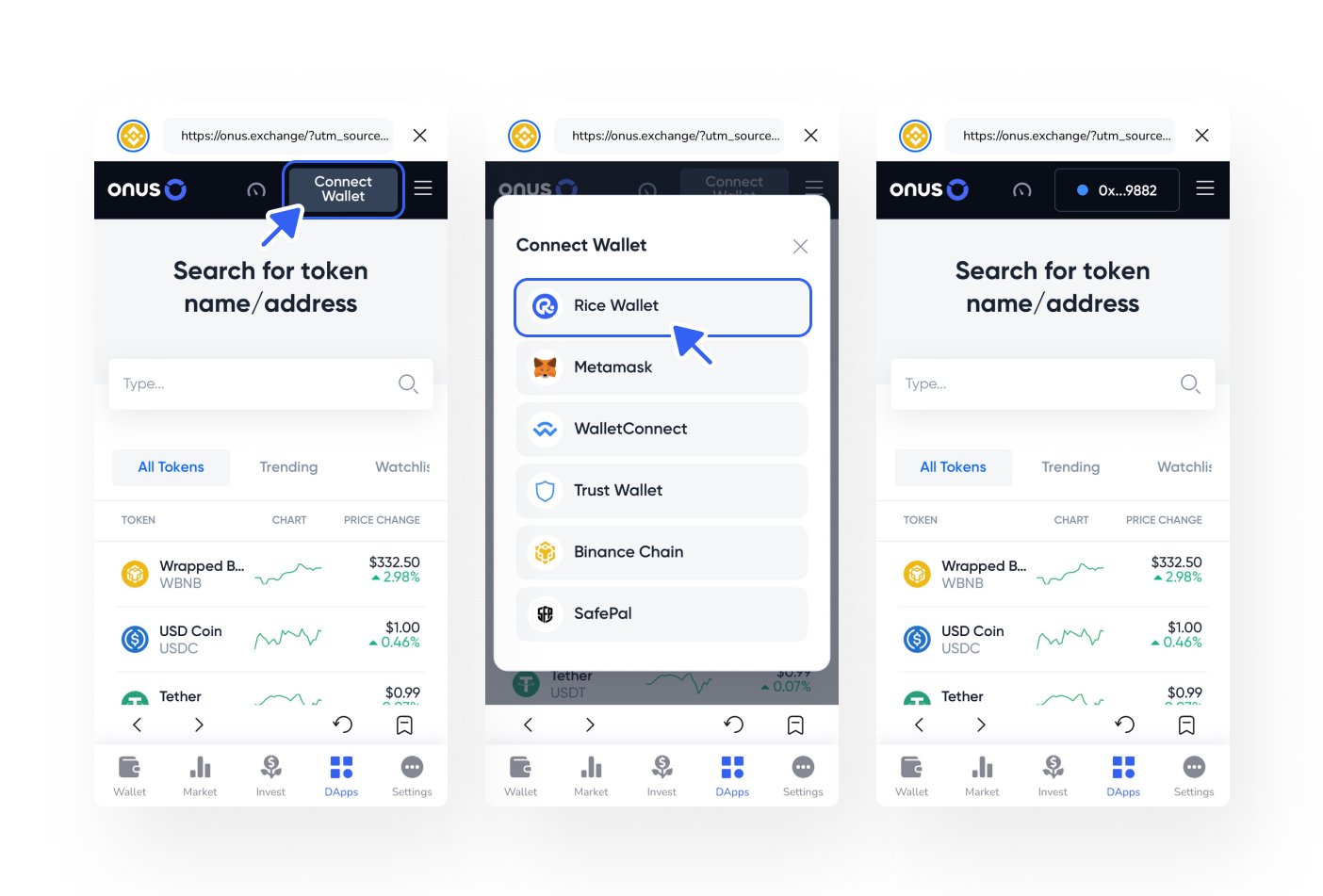 Step 2: Press the Settings icon, select Launchpad. Select Launchpad Pool for VIP members
Register: Users who own ONUS VIP Membership NFT before 12:00 on June 29 will automatically be eligible to join Launchpad.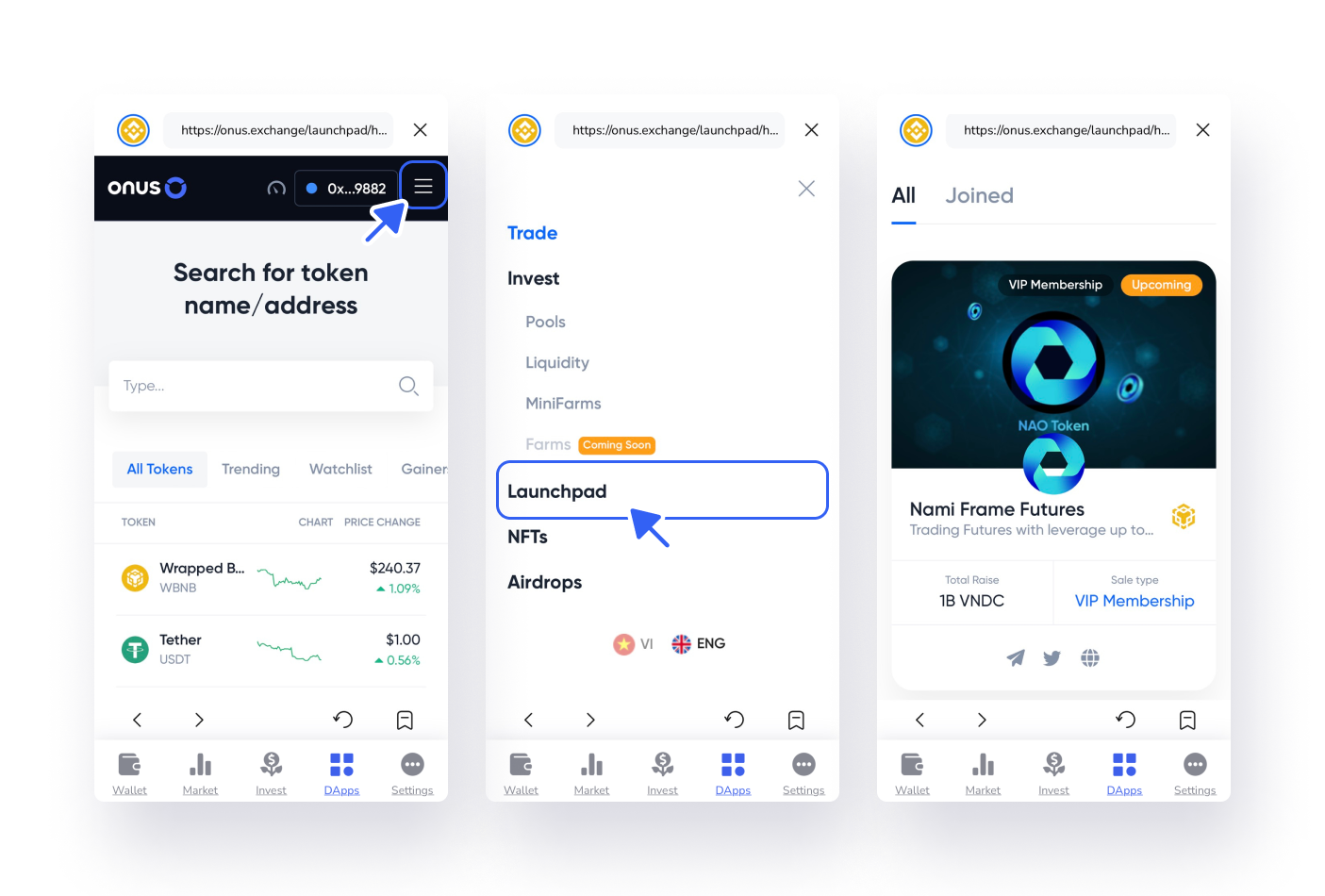 Subscription: 13:00 June 29 – 7:00 June 30: Deposit minimum 200,000 VNDC, maximum 50,000,000 VNDC to Register to buy.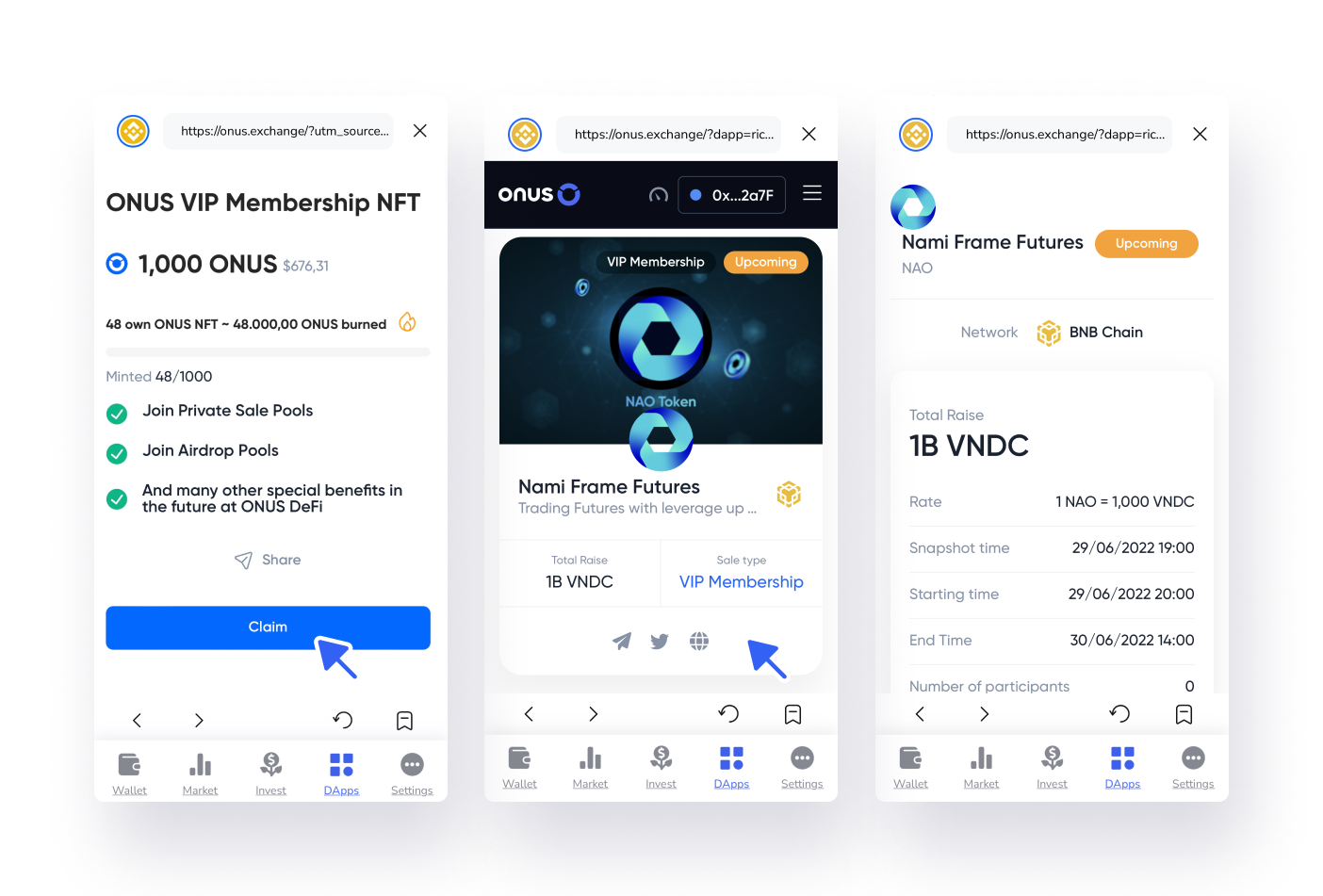 Token Allocation: 9:00 June 30: Visit Launchpad and receive NAO tokens distributed according to the amount of VNDC deposited (100% unlocked). Get the remaining VNDC (if any).

Notes:

Liquidity pair NAO/VNDC will be added on ONUS App at 9:00 UTC June 30. Users can send NAO to ONUS App to swap.
Guide to owning ONUS VIP Membership NFT and becoming a VIP Member here.

About Nami Frame Futures (NAO)

Nami Frame – Futures is a project co-developed by Nami and ONUS, providing users with perpetual futures derivatives trading products, with high leverage from x1 to x125 for more than 150 trading pairs in VNDC, USDT,… Through the integrated solution of Nami Frame – Futures, ONUS users can experience Nami's products and services without worrying about account opening, KYC, app download use, deposit, and withdraw. All connected seamlessly on ONUS's app with Nami's Futures integration.

Nami Frame Futures (NAO) is the central token of the Nami Frame – Futures project, distributed in the form of Fair-launch and has a special governance mechanism. NAO tokens can be used for the following purposes:

NAO holders are entitled to share 20% of profits from transaction fees in proportion to their ownership in the Governance Pool.
NAO holders have the right to participate in voting for decisions to unlock tokens as proposed by the project.
Reduce transaction fees by up to 40%.

Notable information about this Launchpad

The total supply of 100,000,000 NAO is allocated as follows:

Launchpad (15%): There is only one round of Public Sale, accounting for 15% of the total supply (15,000,000 NAO), launching price 1 NAO = 1,000 VNDC. No Seed and Private rounds. Fully unlocked.
Liquidity Creation (6.25%): For NAO/VNDC trading pair on ONUS, listing price 1 NAO = 1,200 VNDC.
Retroactive (1%): Distributed to the first users to use the product, evenly divided by the transaction volume.
Development Fund (77.75%): Locked. Unlocked by community vote for Airdrop programs, transaction incentives, cooperation,…