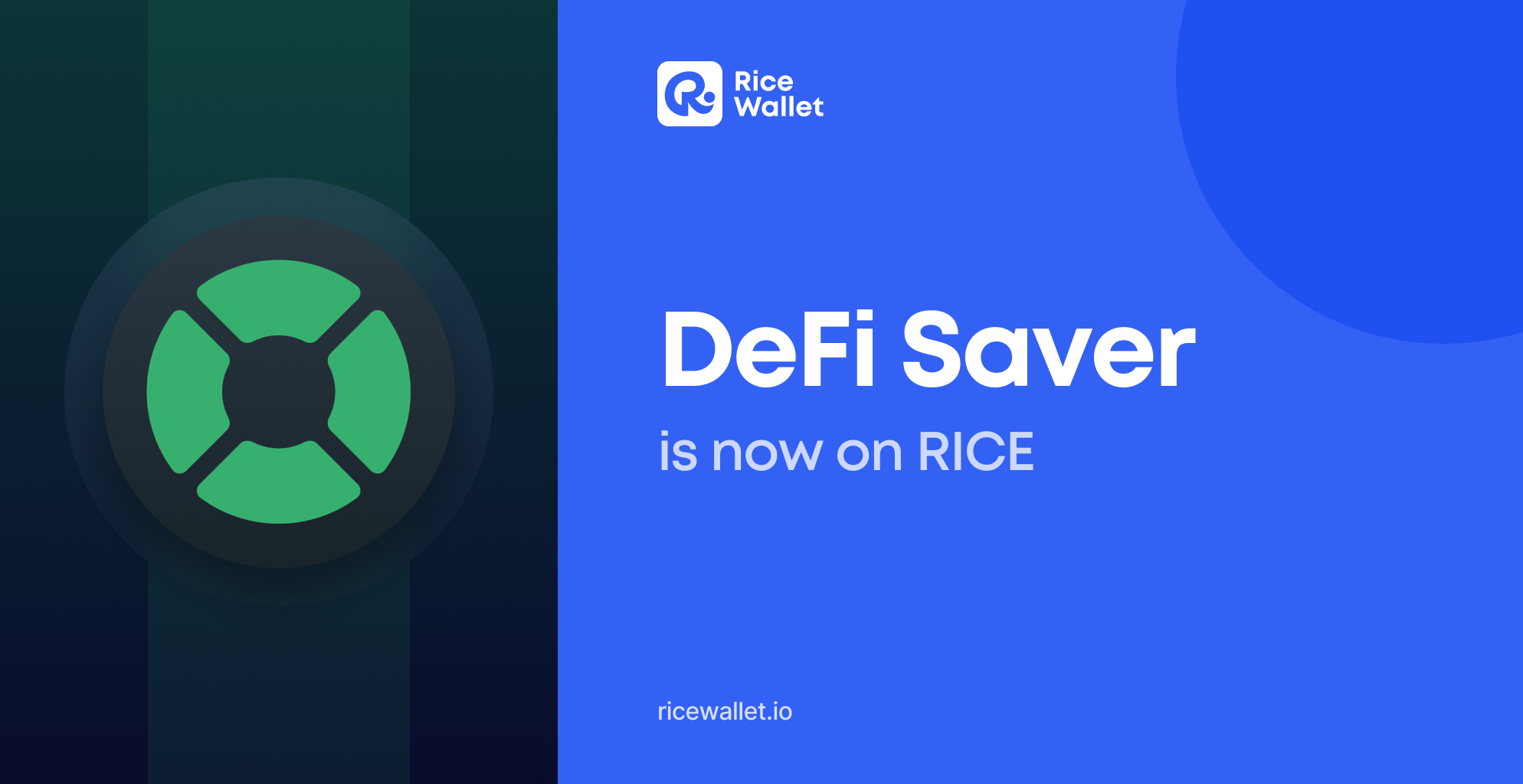 To support users access potential DeFi platforms in the world, as well as take advantages of opportunities to optimize capital and profit, RICE Wallet will continuously integrated new DApp in all 6 networks, especially useful world-wide DApps.
RICE has officially integrated DeFi Saver – a one-stop dashboard for creating, managing and tracking your DeFi positions.
Utilities of DeFi Saver:
Create or close leveraged positions in one transaction and manage them with signature Boost and Repay leverage adjustment options.

Provide Loan refinancing tool to change collateral or debt asset and shift position between different lending protocols.

Allow users to swap at the best rate with liquidity aggregated from multiple exchanges including Uniswap, SushiSwap, Balancer, Curve, and 0x.

Custom transaction builder by creating complex transactions (swap, flash loan…)
How to use DeFi Saver on RICE Wallet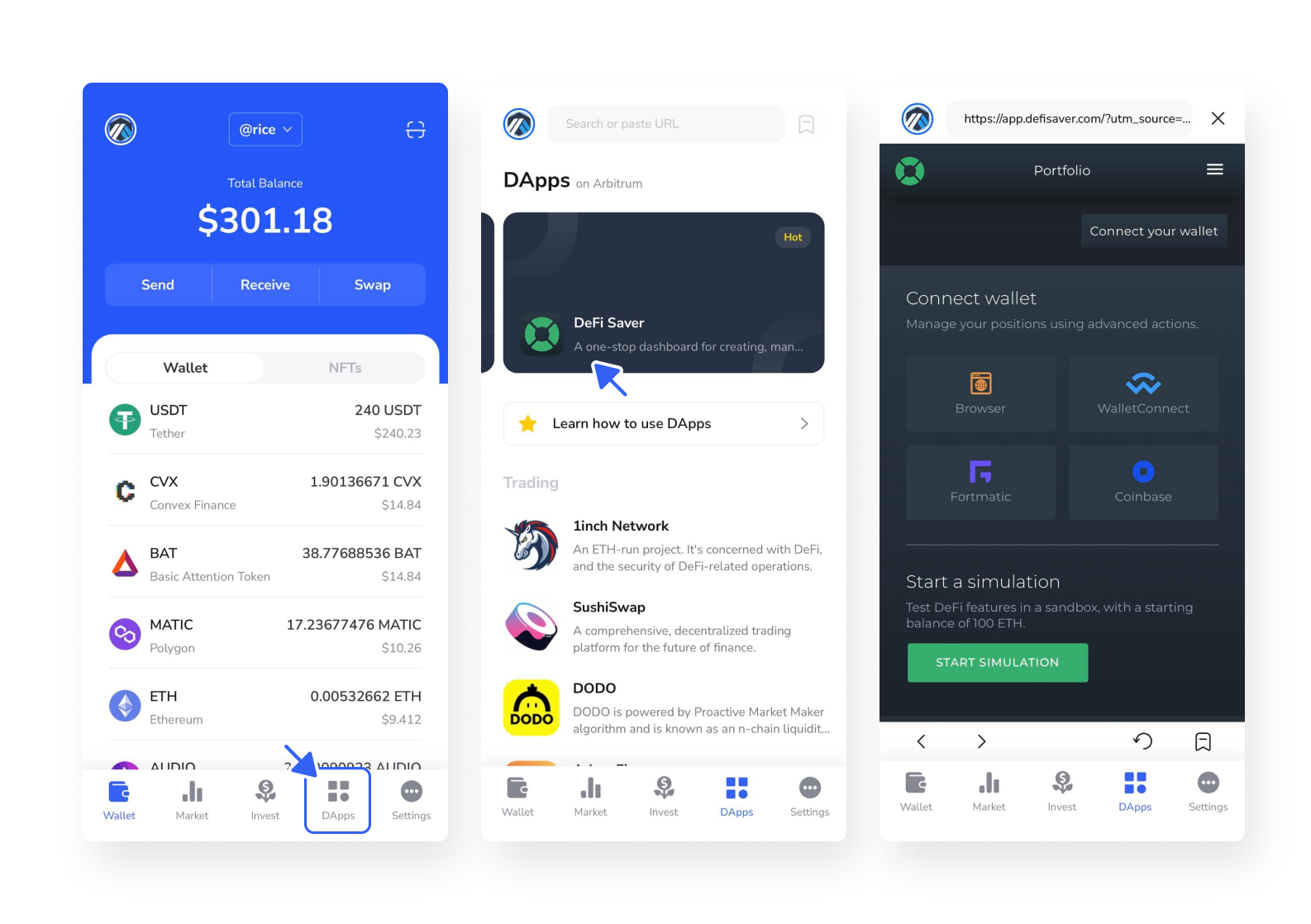 Open RICE Wallet, choose DApps feature and Arbitrum network

Search by website address

defisaver.com

or access DeFi Saver at Trending DApp Category

Connect Wallet to DApp via WalletConnect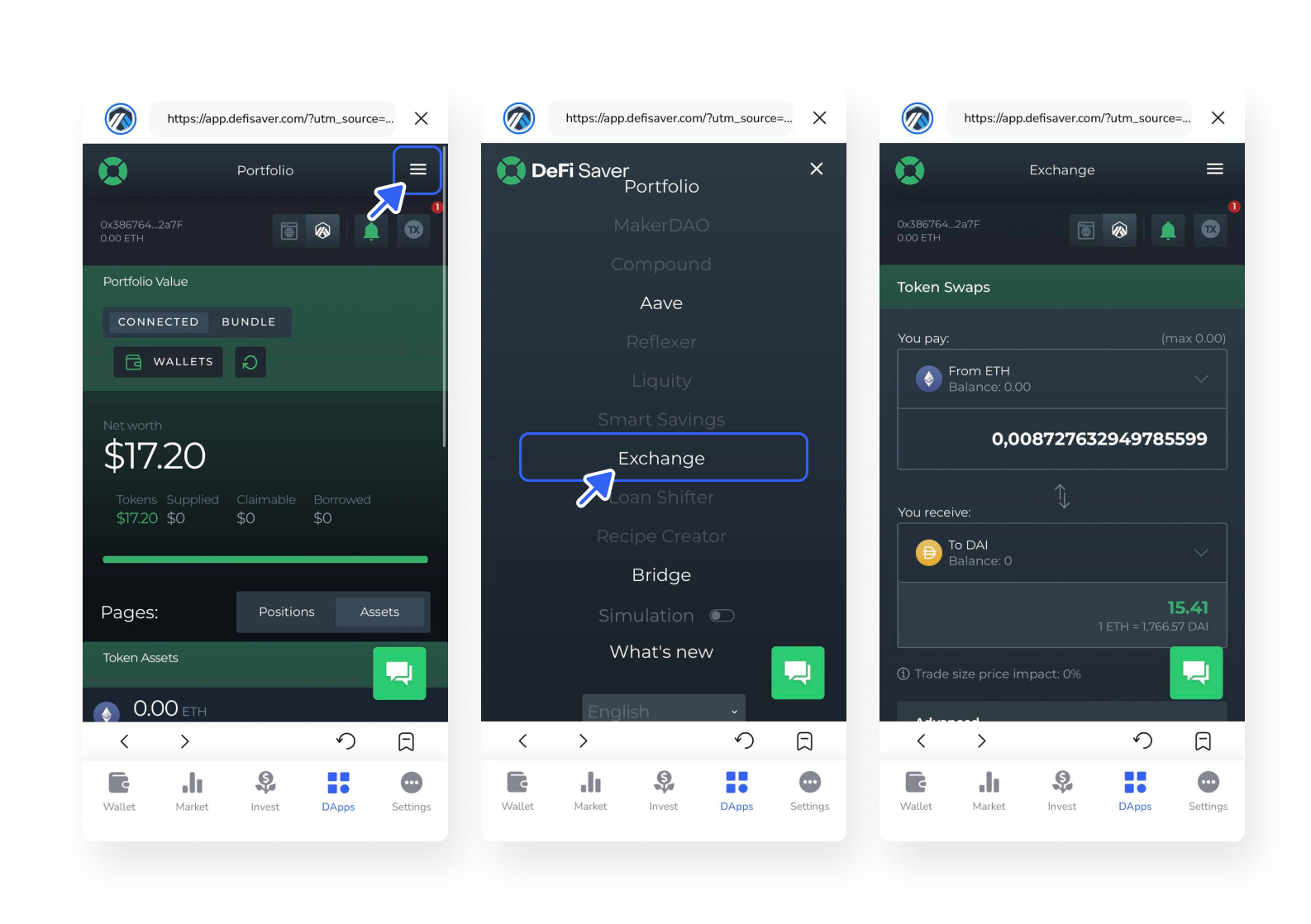 Access the Menu in the right corner of the screen to start using. For example, to swap in the Arbitrum network, select the Exchange.