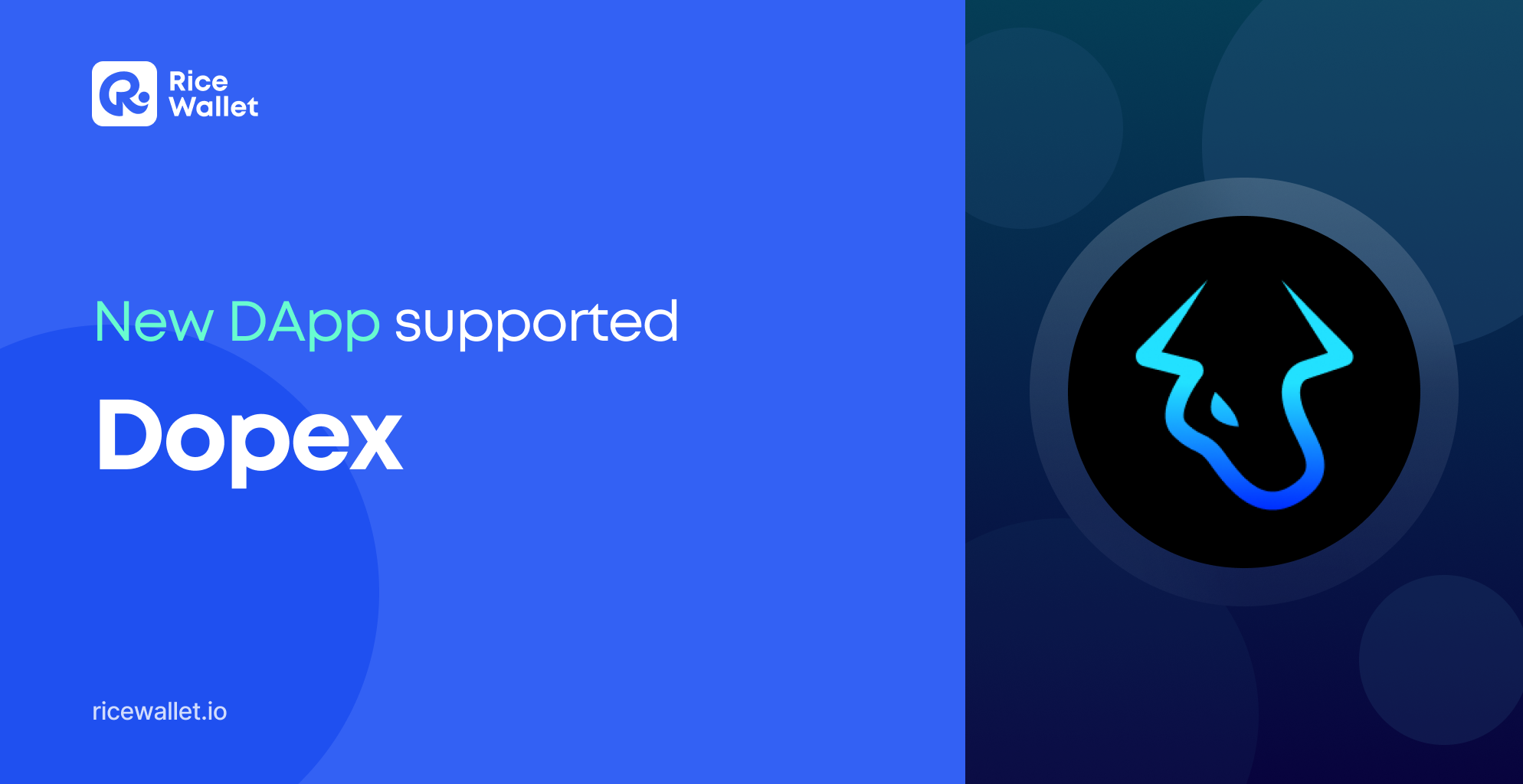 Dopex is a Decentralized Options Exchange, created with the aim of maximizing liquidity, minimizing risks and optimizing profits for participants in trading Options – a type of popular derivative products in DeFi.
Dopex offers Option Pools, which allow users to earn passive income by providing assets and liquidity to other users with buying needs. Anyone who joins the Pool gets a share of the profits and DPX reward token from the project.
Currently, RICE Wallet has officially integrated Dopex DApp at 3 BNB Smart Chain, Arbitrum and Avalanche networks, supporting users to conveniently trade options right on RICE.
Some advantages of Dopex:
Price Efficiency: Discounted options with instant arbitrage opportunities.

Minimize Risk: Offset risk and minimize losses as a liquidity provider with rDPX rebates.

Deeper Liquidity: Purchase and swap options with any strike price.

Fully Collateralized: All options have the collateral to back them, removing risk of third party defaults.
How to use Dopex on RICE Wallet
1. Open RICE Wallet, choose DApps, BNB Smart Chain, Arbitrum or Avalanche network
2. Enter Dopex in the Search box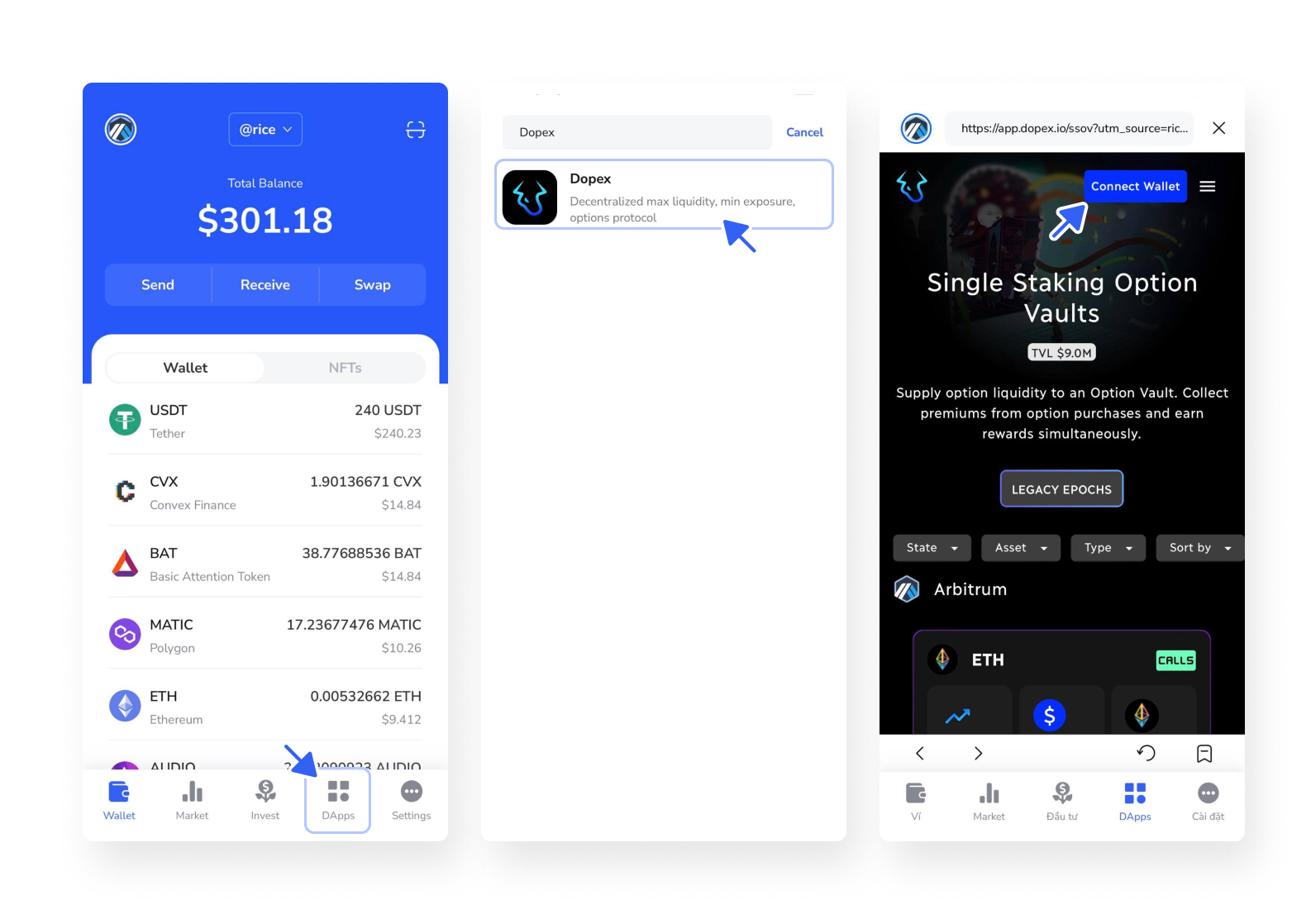 3. Connect your wallet to the DApp
4. Select one of the Option Pools or open the Menu on the right  corner