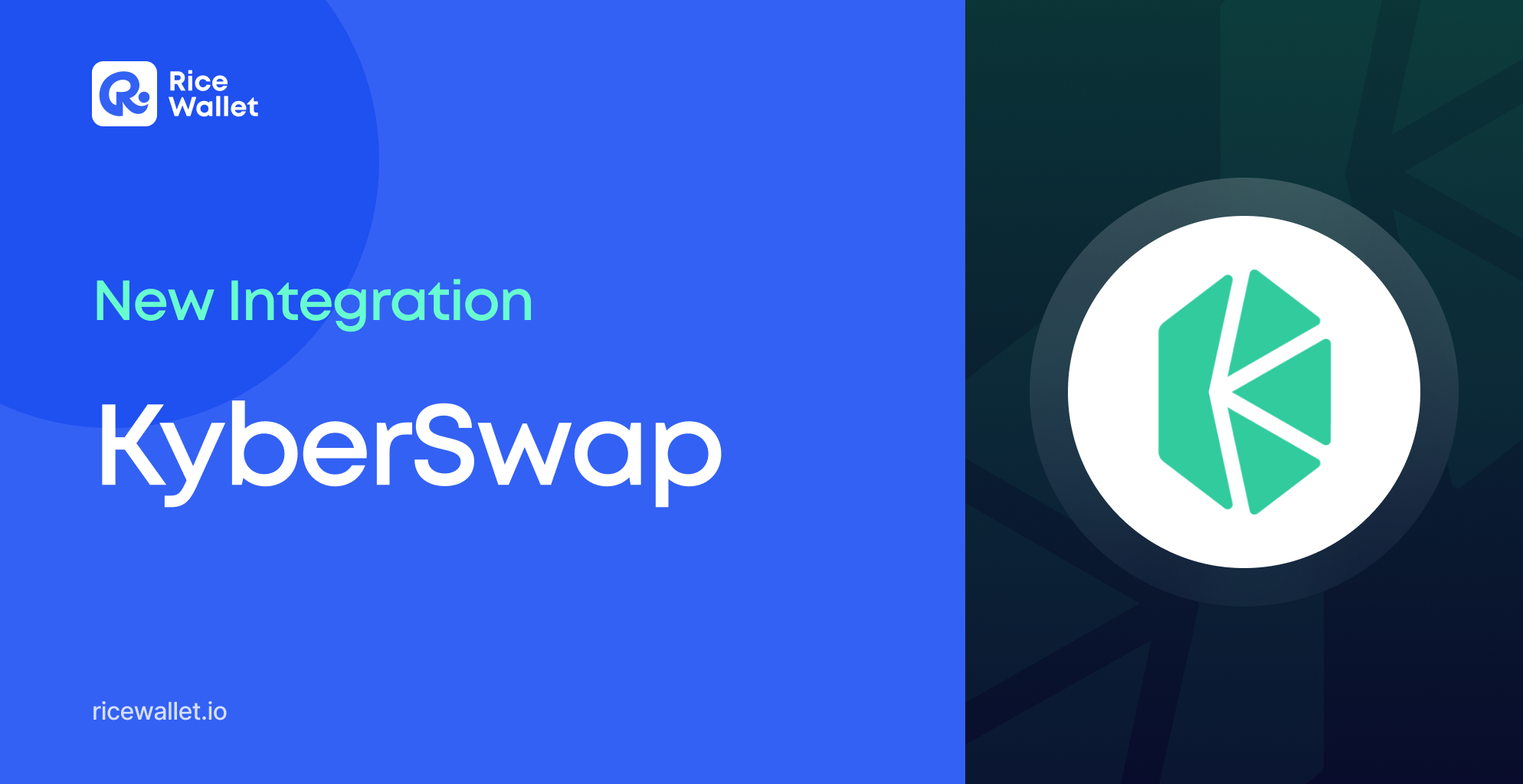 RICE Wallet has officially integrated KyberSwap – a DeFi's premier AMM that aggregates liquidity from many different DEXs to optimize exchange rates in all networks.
With more than 3000 tokens listed on 6 networks, you can swap any asset pairs at a much better price than other DeFi Wallets such as Trust Wallet, Metamask…The price is taken from the most optimal liquidity source provided by KyberSwap.
Please update RICE Wallet V1.2.2 to experience: ricewallet.io/apps
In addition, when making swap transactions on RICE, you also received a reward of 30% cashback Gas fee up to $1 per transaction. RICE Wallet is the only DeFi wallet in the world that has a cashback On-chain fee program to bring the most cost-optimized experience to investors.
About KyberSwap
KyberSwap is an On-chain Liquidity Protocol that aims to provide investors with the best exchange rates across multiple chains, through liquidity pooling and from many different DEXs. Currently, the total trading volume on KyberSwap has reached 8.3 billion USD, with TVL being over 66 million USD.
Utilities of KyberSwap:
Use Dynamic Trade Routing technology to aggregate liquidity.

Trades are split and optimally routed through various DEXs for the best prices within the same network.

Transaction fees are low and are flexibly adjusted according to market conditions.

Support transactions on 11 different blockchains: Ethereum, BNB Chain, Polygon, Avalanche, Fantom, Cronos, Arbitrum, Velas, Aurora, and Oasis.