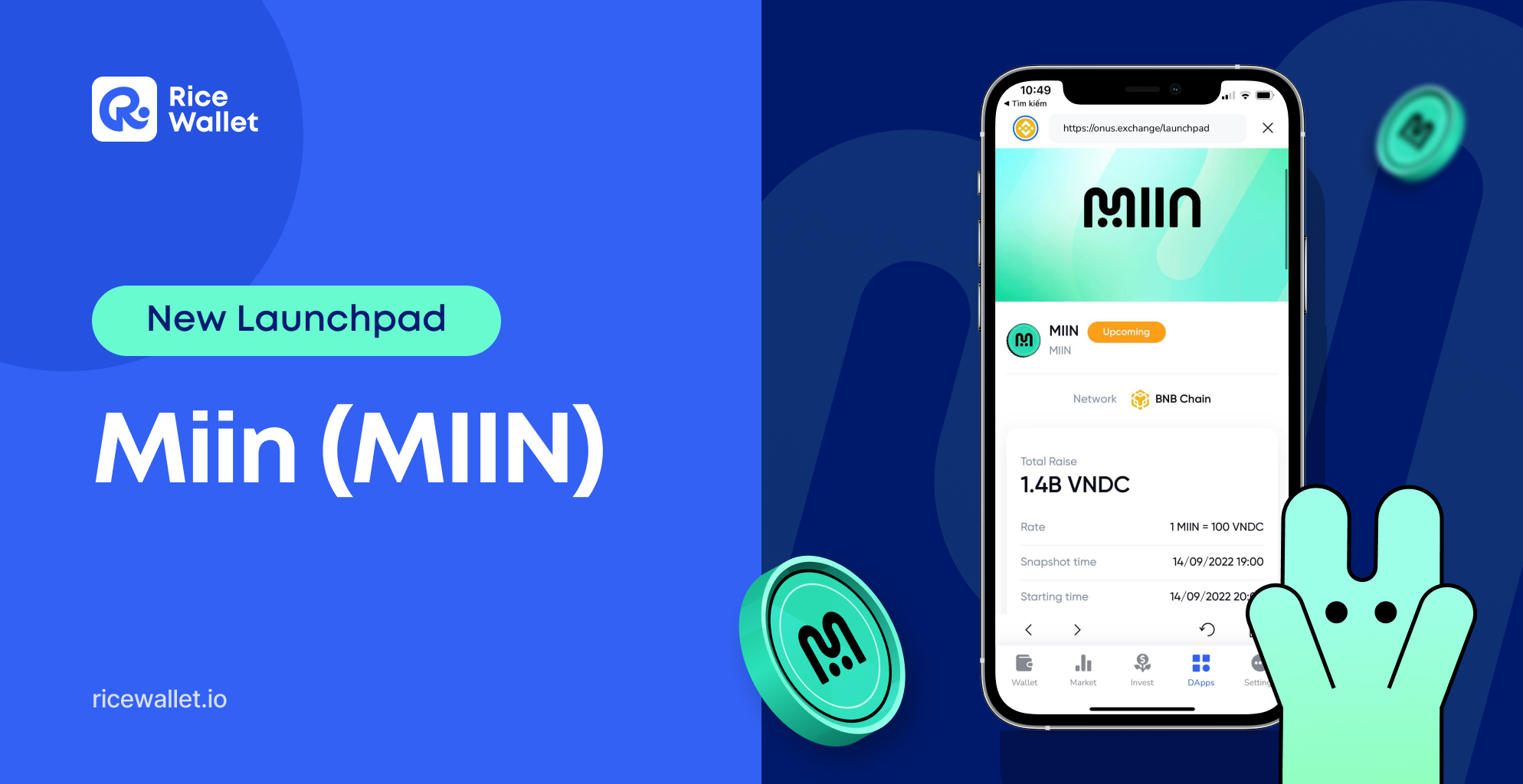 On October 6th, Ameta – a GameFi project with great growth potential with a combination of casual, farming and adventure genres, aiming to build an attractive Metaverse world, will be officially open for sale on ONUS Swap Launchpad. Everyone can easily own APLUS tokens by accessing ONUS Swap DApp on RICE Wallet.
Launchpad Details:
(UTC time)
Quantity offered: 1,818,182 APLUS
01 Launchpad Pools: Private Pool for VIP members (20,000 USD)
Price: 1 APLUS = 0.011 USDT
How to buy: Deposit USDT at ONUS Swap Launchpad and the proportion of APLUS tokens will be evenly distributed according to the participation rate.
Ordering time: 13:00 October 6 – 09:00 October 7
APLUS allocation time: 09:00 October 7
APLUS claiming time: 15:30 October 7
Conditions of participation: Everyone, including regular members and ONUS VIP Membership members.
Does not apply refund mechanism
Participate in ONUS Swap Launchpad at: Launchpad Pool for VIP Members.
Important notes: 
Public sale (100%): 16,363,636 APLUS will be open for public sale through the ONUS app and 1,818,182 APLUS through ONUS Swap.
Launchpad tokens are fully 100% unlocked.
ONUS lists and open sales for BEP-20 standard APLUS tokens. Please be careful when depositing On-chain.
For more details, please check out Ameta's Whitepaper.
Ameta Community: Telegram | Twitter | Facebook.
Main stages:
Stage 1 – Register (Snapshot)
Launchpad Pool for VIP Members: Users who own ONUS VIP Membership before 12:00 on October 6 will be eligible to join this pool.
Stage 2 – Purchase Registration
Time: 13:00 October 6 – 09:00 October 7
To register to buy APLUS, you need to deposit USDT into the Launchpad pool. This amount of USDT will be temporarily locked and reopened after the end of the APLUS allocation process.
Launchpad Pool for VIP Members: Minimum deposit of 10 USDT, maximum of 5,000 USDT.
Stage 3: Token Allocation
09:00 October 7, ONUS will close the Purchase Registration portal and make APLUS allocation. You will be allocated the amount of APLUS in proportion to the USDT you have deposited for subscription.
Stage 4: Token Claiming
15:30 October 7, users access Launchpad to receive:
Registration Deposit
Number of APLUS successfully purchased
The amount of USDT left after purchasing
About Ameta and token APLUS
Ameta is a game that combines the genres of casual, farming and adventure through an engaging social system. Players will be able to participate in exciting activities such as cleaning up the old farm, building a new farm to grow crops, raising livestock, unlocking buildings, and other upgrades.
In order to maximize interactivity, Ameta has established social elements with a town where players can meet, socialize, find friends, or even get married, discover events and festivals in town by season.
The game economy is designed based on the Token system and various types of NFTs. Besides rewarding players through in-game characters, NFTs can also be reused for upgrades, thereby generating higher profits or trading in the market.
Website: http://ameta.games/
APLUS is the native token of the Ameta game ecosystem. Players can obtain APLUS by completing missions, winning in PvP mode or reaching high rankings on the leaderboard. With the APLUS token, players can perform the following tasks:
Crafting NFT Items: Players will need a certain amount of APLUS to craft certain NFT items in the game.
Owning NFT boxes: Some types of NFT boxes require a certain amount of APLUS to own.
Converting items to NFT: Players can convert in-game items into NFT with a certain amount of APLUS.