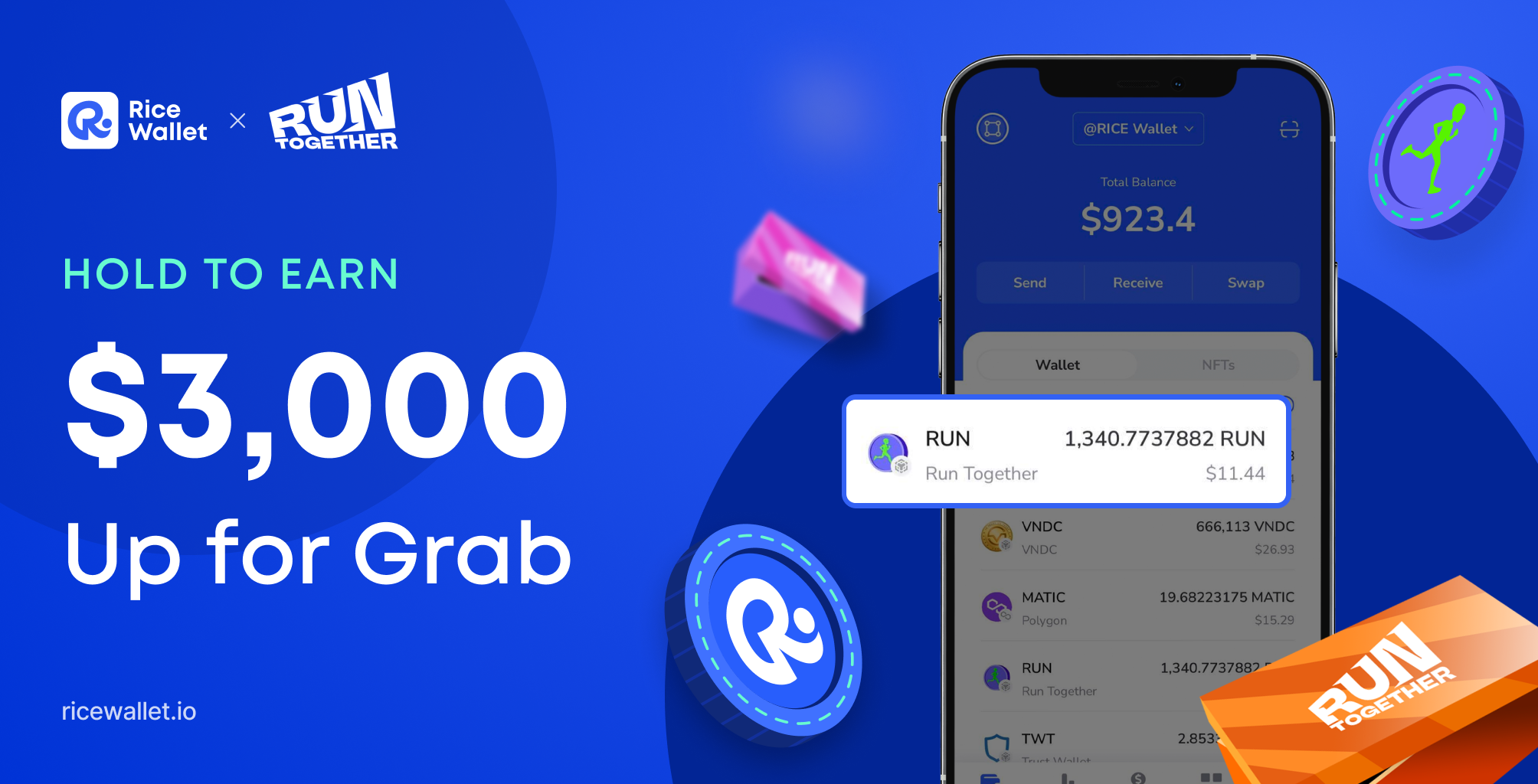 RICE Wallet and Run Together are constantly focused on achieving the mutual goals set for users. Besides efficiently managing your shoes and tokens, everyone can simply connect RICE Wallet to Run Together and start running to receive rewards.
As a part of the collaboration, we are teaming up with RUN for a Hold & Earn campaign with $3,000 up for grabs! Simply hold at least 1000 RUN until the end of the campaign in RICE Wallet, and be sure to share the big prize.
Event Period: October 5th 5:00 — October 12th 5:00 (UTC)
Task:
1) Follow Run Together and RICE Wallet on Twitter
2) Install RICE Wallet: ricewallet.io/apps
3) Add RUN in the asset management in RICE Wallet
Hold at least 1000 RUN until the end of the campaign in RICE Wallet.
4) Submit your wallet address at: earn.goonus.io/en/projects/rice-run-hold-to-earn
* The snapshot will be taken at a certain time.
How to hold RUN in your RICE Wallet
Don't know how to hold RUN tokens in your RICE Wallet? Here we have listed four ways of doing this to help you get started easily!
Method 1: Add existing RUN assets to RICE
Already hold RUN assets but haven't imported them into RICE wallet? Simply use your recover phrase or private key to import your existing wallet with RUN token into RICE Wallet to join in the fun!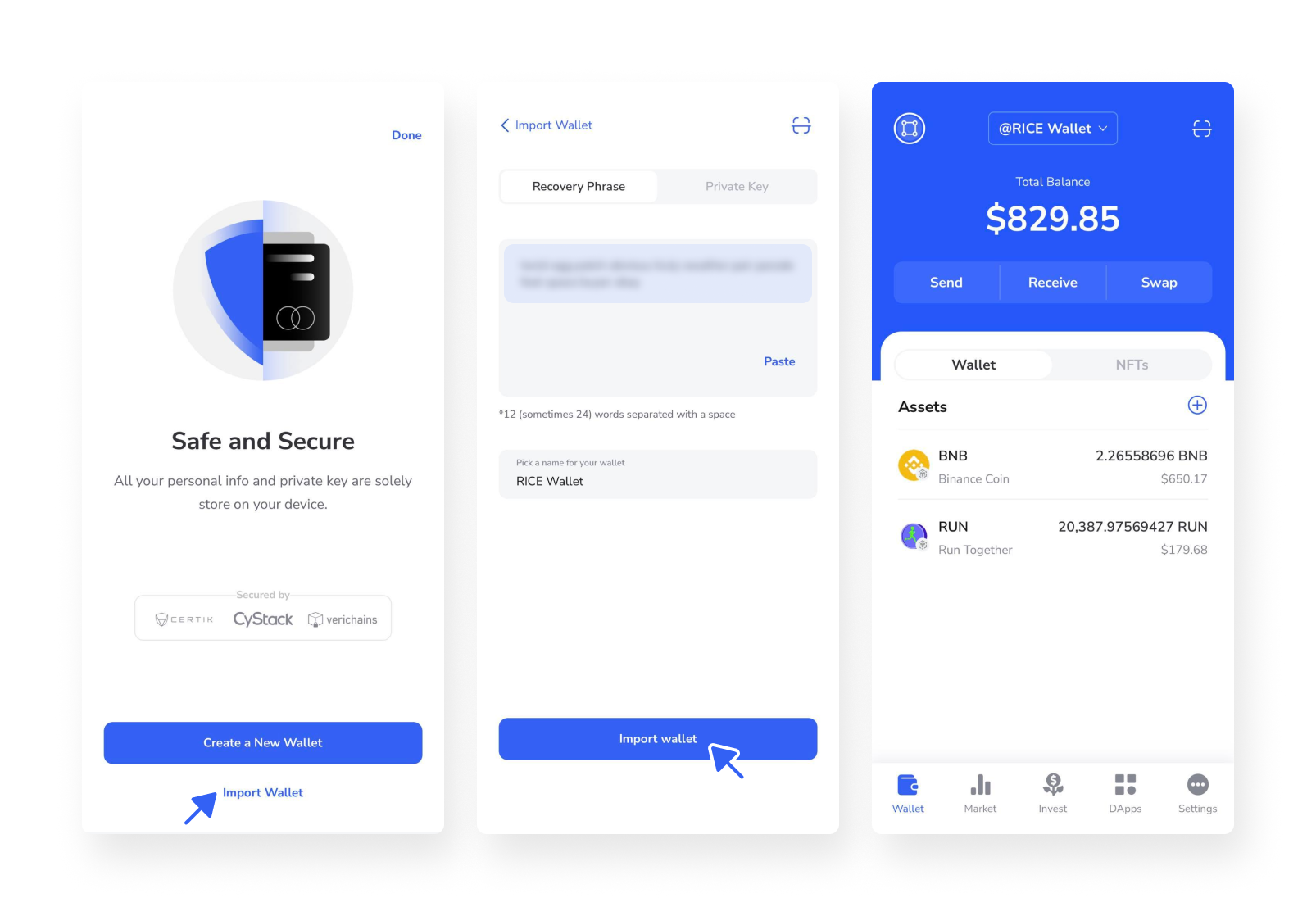 Method 2: Use the built-in Swap feature to get some RUN Tokens on BNB Smart Chain
You also get a 30% gas fee cashback when doing transactions with RICE Wallet.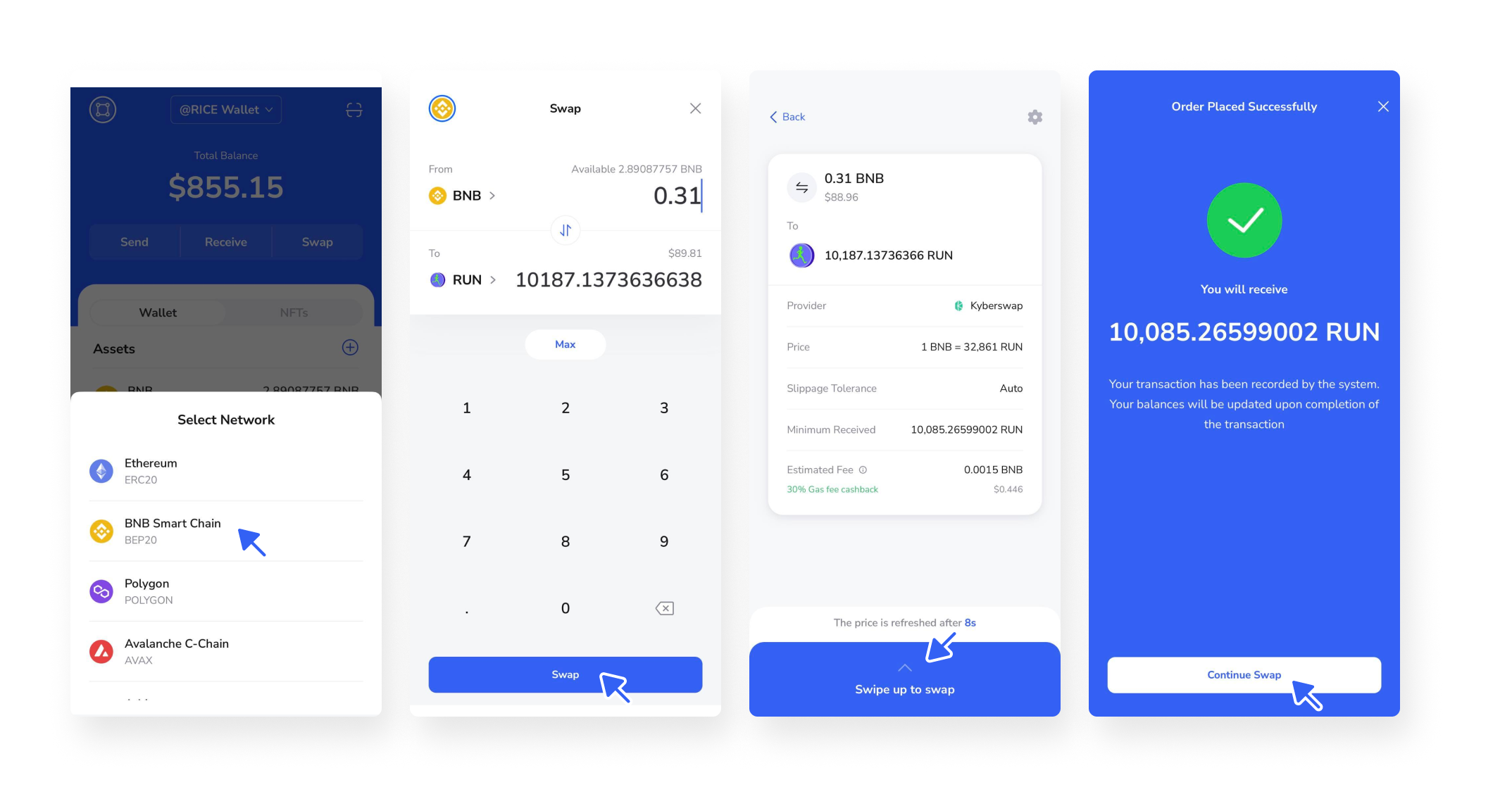 Method 3: Transfer RUN from your Run Together account to your address on RICE Wallet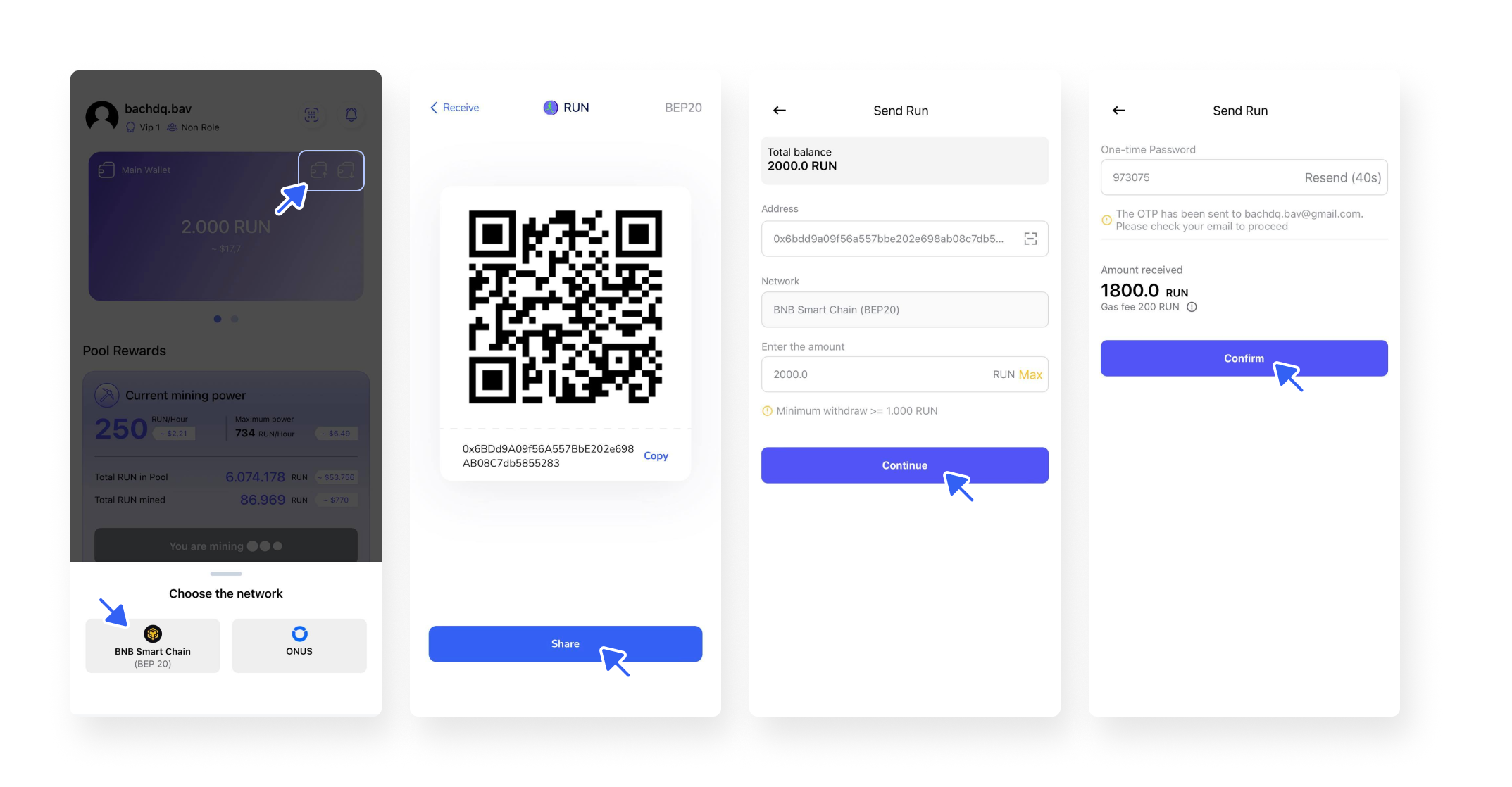 Method 4: Transfer RUN Tokens from Exchange to Your RICE address
RUN token is also traded on ONUS. You can get some RUN and then transfer it to your address on RICE Wallet. This tutorial will help you.
Notes:
All RICE users can participate, but each one address and account is counted only once. Download

RICE and RUN

now.

Rewards will be distributed to winners' wallets' addresses within 15 days after the winner list is published.

The RICE & RUN team reserve the right to interpret the above event at their sole discretion.