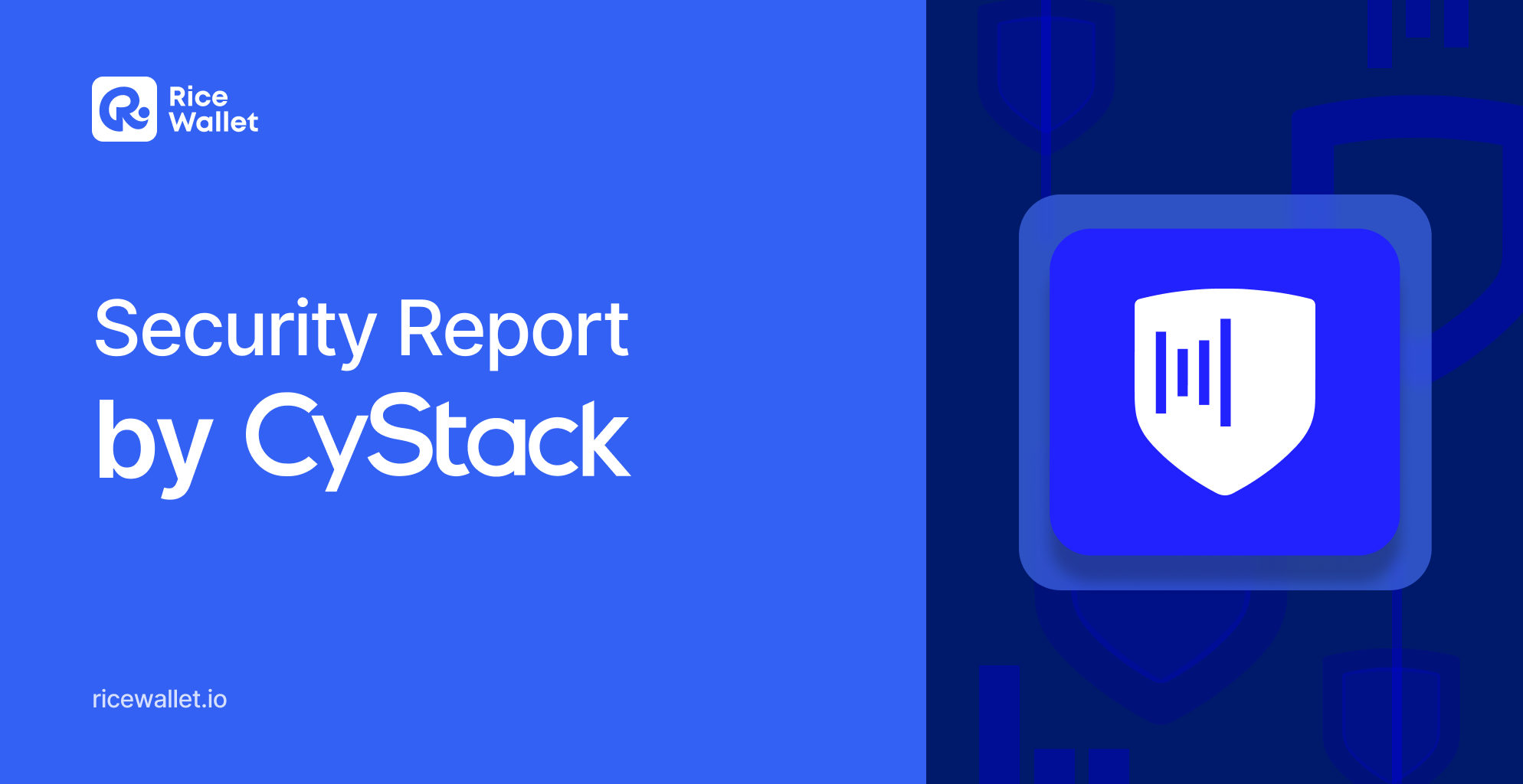 Recently, RICE and CyStack had worked together to Audit the entire RICE Wallet Application.
After a process of analysis, security testing (blackbox & whitebox) to find vulnerables, CyStack evaluates RICE Wallet as a low-risk application with absolutely no problem related to the Private Key storage mechanism.
CyStack recommends 3 findings related to coding errors and configurations of the technical team that may cause security problems, including 1 critical issue, 1 medium issue, 1 informative issue.
Through recommendations from CyStack, RICE has now completely fixed the security flaws and released complete app updates on the App Store and Google Play. CyStack officially releases RICE Wallet Security Report.