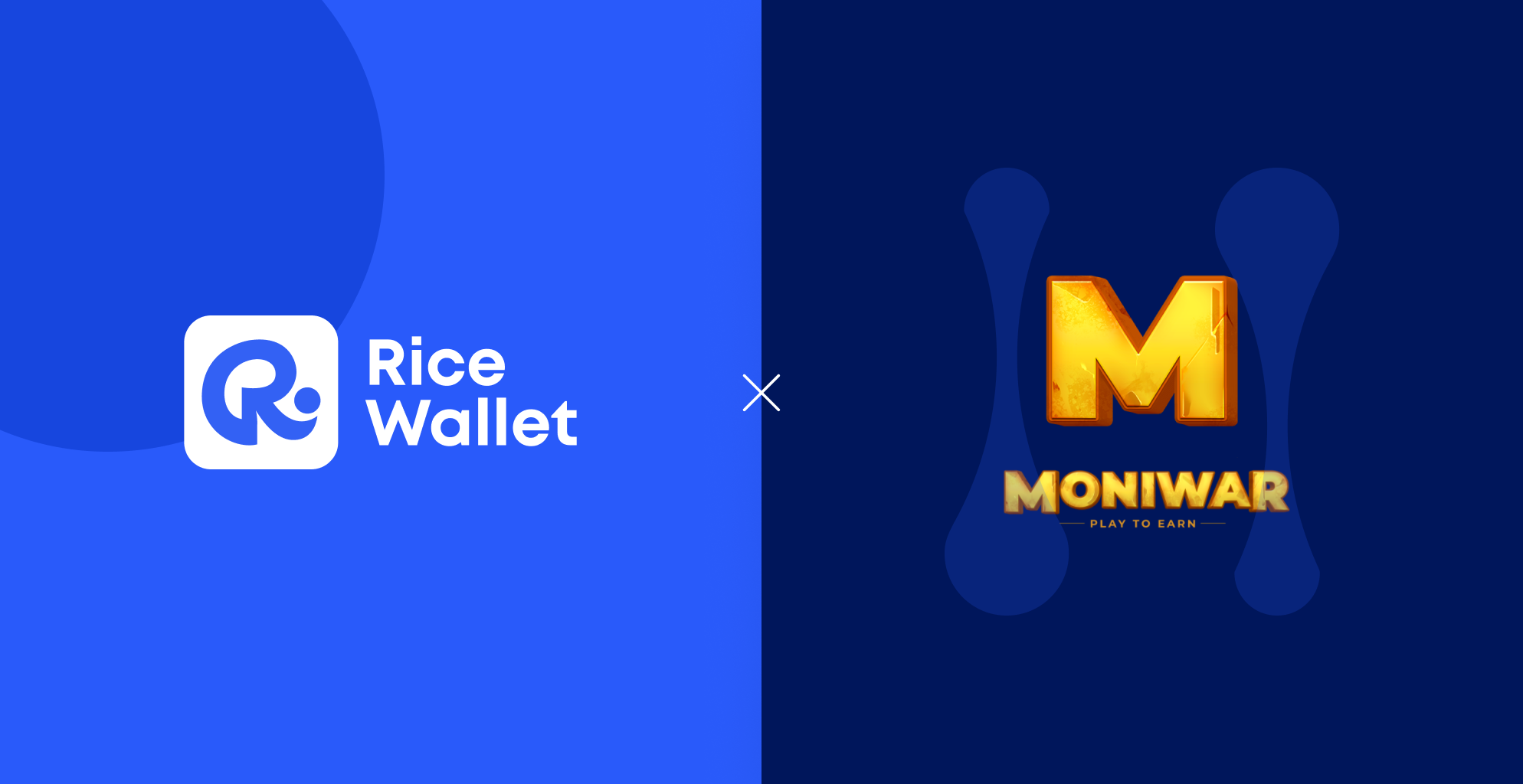 Moniwar is a GameFi project that made an impression at the end of 2021 when it won 3rd prize at Hackathon Game2Blockchain – a contest to find game unicorns on the Blockchain platform. After more than 8 months of launching and continuously developing new products, Moniwar DApp is used widely by Game and DeFi Community. Currently, the Moniwar community on Twitter has reached more than 170,000 followers.
With the purpose of introducing useful products and programs of both projects and expanding the ecosystem in the future, today, RICE Wallet and Moniwar officially became strategic partners, aiming at the following goals:
Coordinating to build and develop utilities to increase user benefits.

Listing MOWA and integrating Moniwar DApp on RICE Wallet: supporting users conveniently play to earn right on RICE.

Integrating RICE Wallet directly into Moniwar DApp.

Supporting communication and introducing marketing programs (AMA, Airdrop…) to both 2 communities.
In the near future, the RICE and Moniwar team will work tirelessly to keep the community informed about new products, news, and activities related to both projects.
About Moniwar
Moniwar is a project inspired by the popular worldwide game, Battle of Legends combined with the stories of ancient Greek myths. This project aspires to create novel entertainment experiences in video games while taking advantage of NFT and DeFi on the blockchain. In Moniwar's Metaverse, players can interact with NFT in the virtual world, breaking all spatial barriers and creating a unique highlight compared to other games on the market today.
Read more about Moniwar: https://moniwar.io/