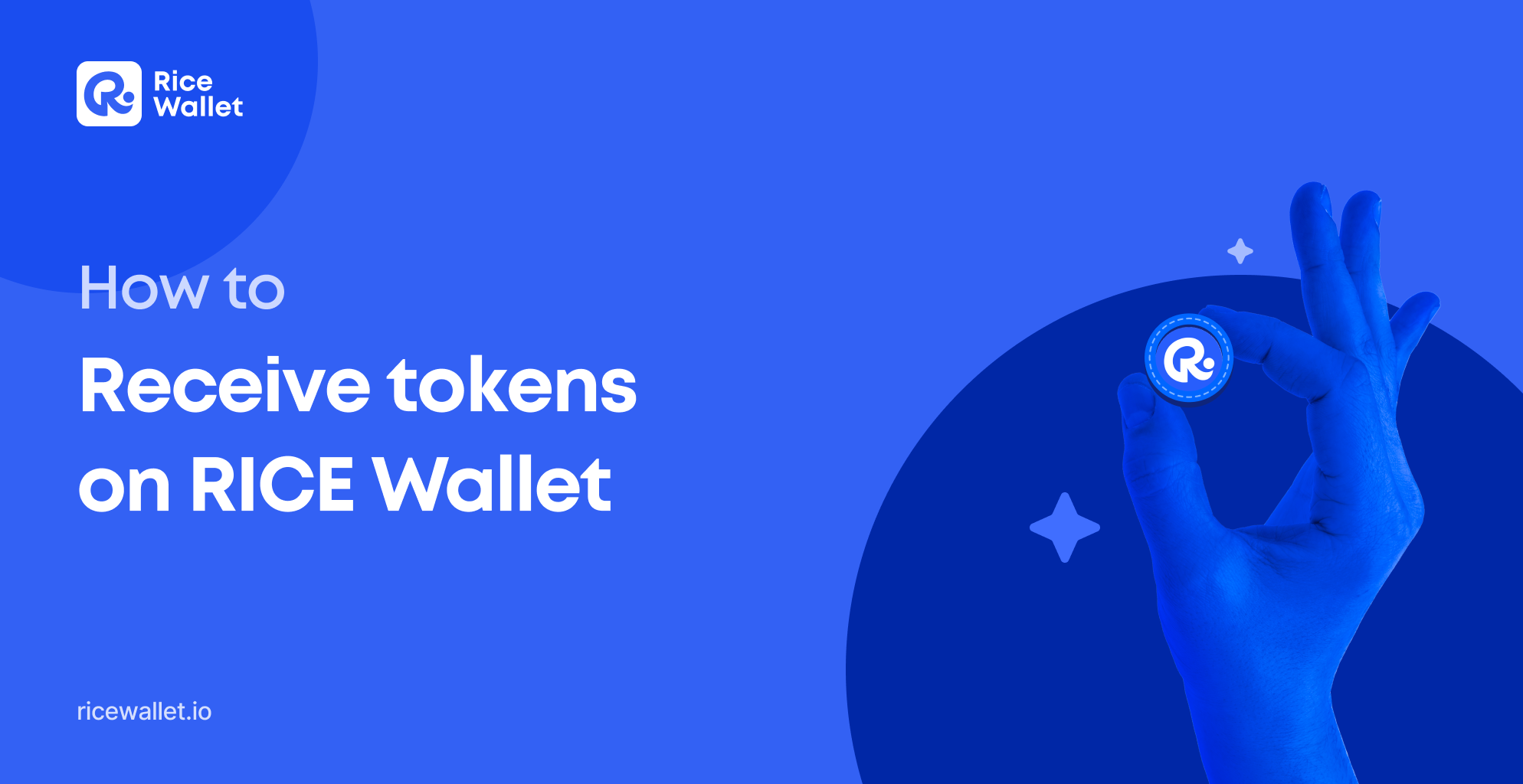 If you are a beginner in the DeFi market, the first thing you need to do is create a personal DeFi wallet and store your private key in a safe place. After successful wallet creation, to start trading, you need to transfer assets to your wallet address. The Receive feature on RICE Wallet allows you to send tokens from another address to your wallet.
Follow these steps:
Step 1: Copy the wallet address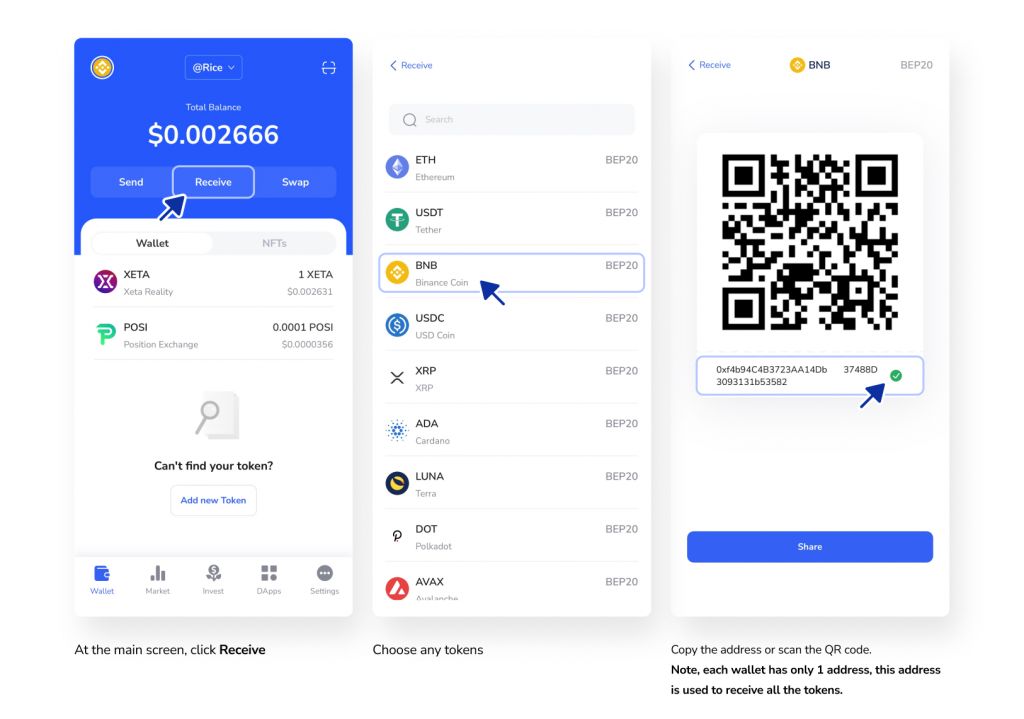 At the main screen, click to Receive

Choose any tokens

Copy the address or scan the QR code. Note, each wallet has only 1 address, this address is used to receive all the tokens.
Step 2: Send token from another address to RICE Wallet
Here is an example of the steps to send BNB from ONUS to RICE Wallet: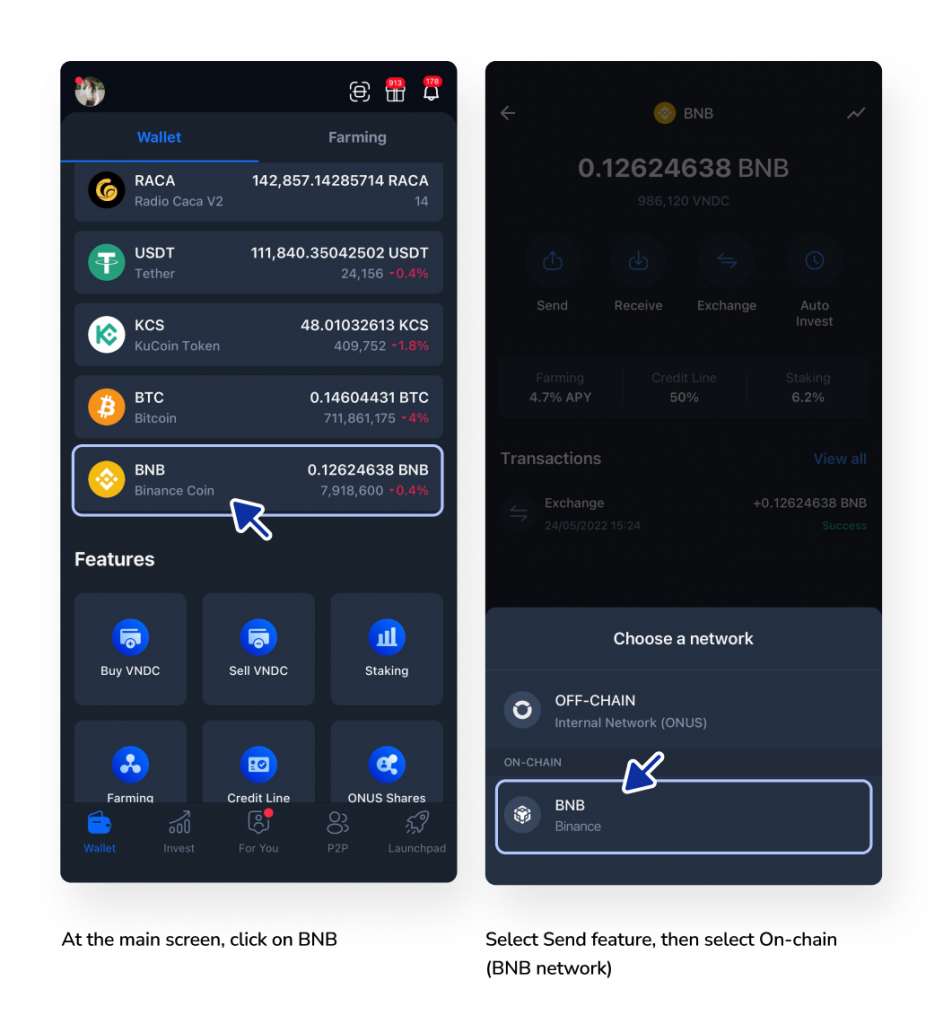 At the main screen, click on BNB

Select Send feature, then select On-chain (BNB network)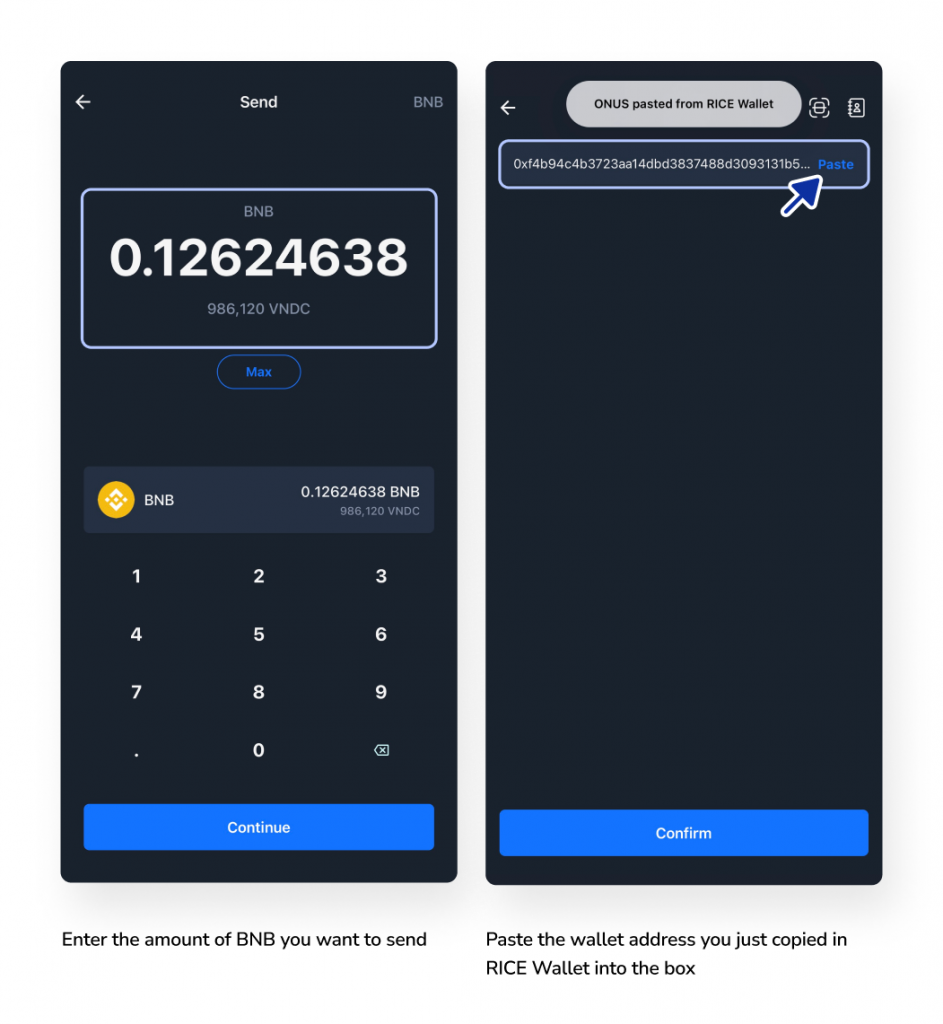 Enter the amount of BNB you want to send

Paste the wallet address you just copied in RICE Wallet into the box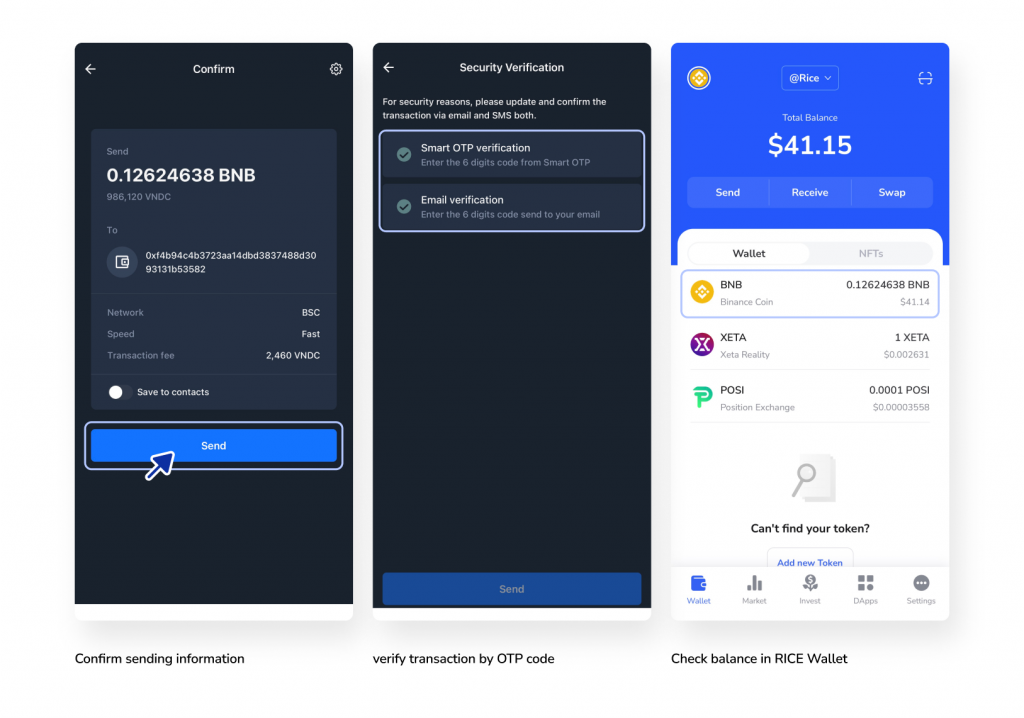 Confirm sending information and verify transaction by OTP code

Check balance in RICE Wallet
Note:
1. It is recommended to transfer network tokens to your wallet before transferring other tokens, to pay gas fee when making transactions (Send On-chain, Swap, Token Approval):
ONUS – ONUS Chain

ETH – Ethereum, Arbitrum

BNB – BNB Smart Chain

MATIC – Polygon

AVAX – Avalanche C-Chain

FTM – Fantom
2. Transaction speed can take from a few minutes to several days, depending on the network and method of transfer (fast, normal, slow) you choose.
3. The entire Receive transaction can be checked on the network's Block Explorer. See more how to look up transactions on Block Explorer.