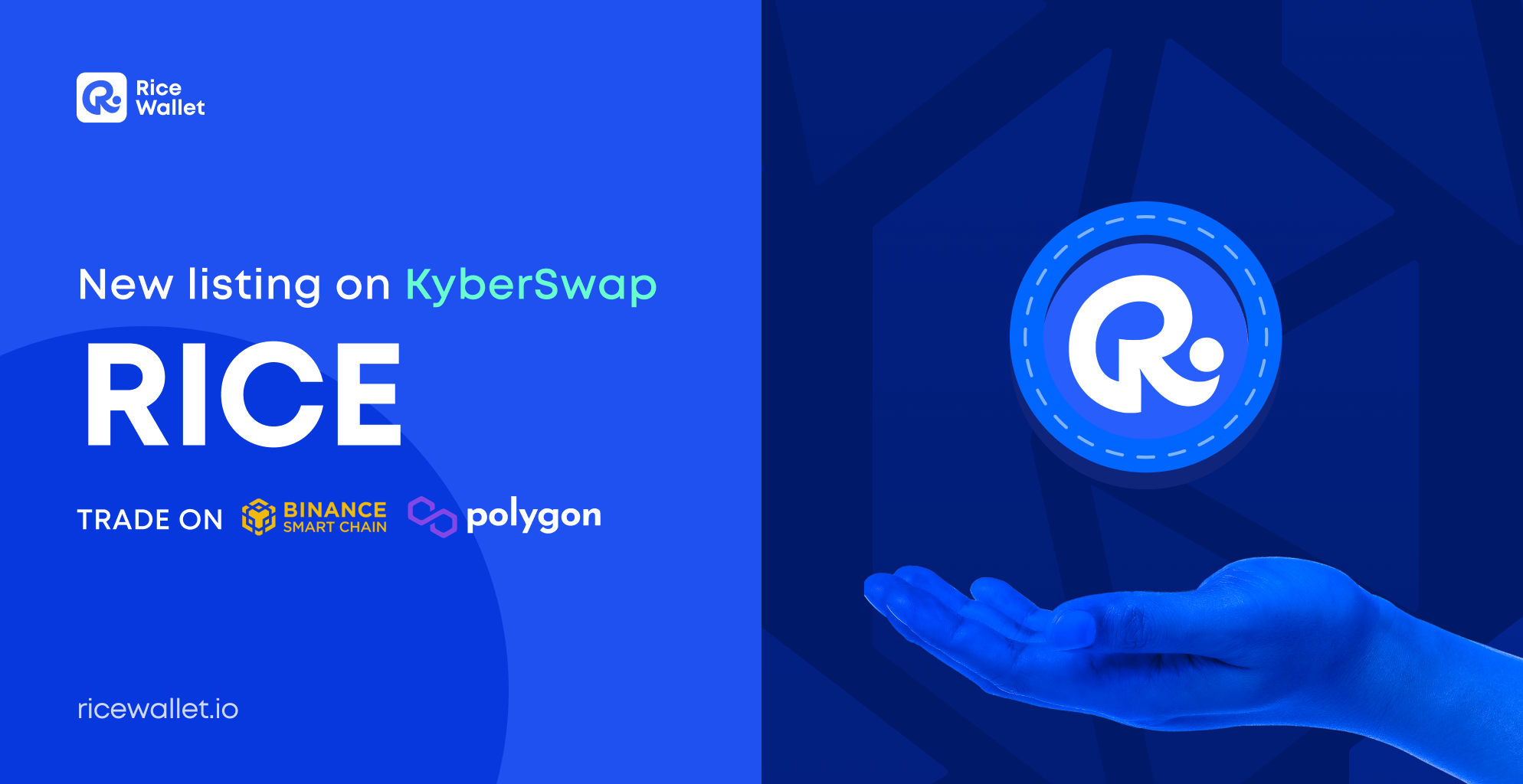 Recently, KyberSwap officially listed RICE token, making it easy for users to trade RICE on BNB Smart Chain and Polygon networks.
With the advantages of good liquidity, optimal exchange rates aggregated and selected from many different decentralized exchanges (DEXs), KyberSwap is the perfect platform to make transactions more efficient and cost-effective than other decentralized protocols.
Trade RICE on KyberSwap at: https://kyberswap.com/swap/
Kyber is currently implementing the "Kyber Swap Trading Contest" program with a reward of up to 20,000 KNC for 600 lucky participants. As long as they reach a minimum trading volume of $100 at 1 of the networks (Polygon, Ethereum, BitTorrent, BNB Chain, Avalanche), users will have the opportunity to share rewards. Thus, when trading RICE on KyberSwap, besides taking advantage of good exchange rates, you can also become one of the 600 lucky people to receive KNC rewards.
Details of the KyberSwap Trading Contest program here.
About KyberSwap
KyberSwap is an On-chain Liquidity Protocol that aims to provide investors with the best exchange rates across multiple chains by aggregating and selecting liquidity from various DEXs. Currently, the total trading volume on KyberSwap has reached 8.3 billion USD, with TVL reaching over 68 million USD.
Some outstanding advantages of KyberSwap:
Dynamic Trade Routing technology is applied to aggregate liquidity.

Trades are split and optimally routed through various DEXs for the best prices within the same network.

Transaction fees are low and are flexibly adjusted according to market conditions.