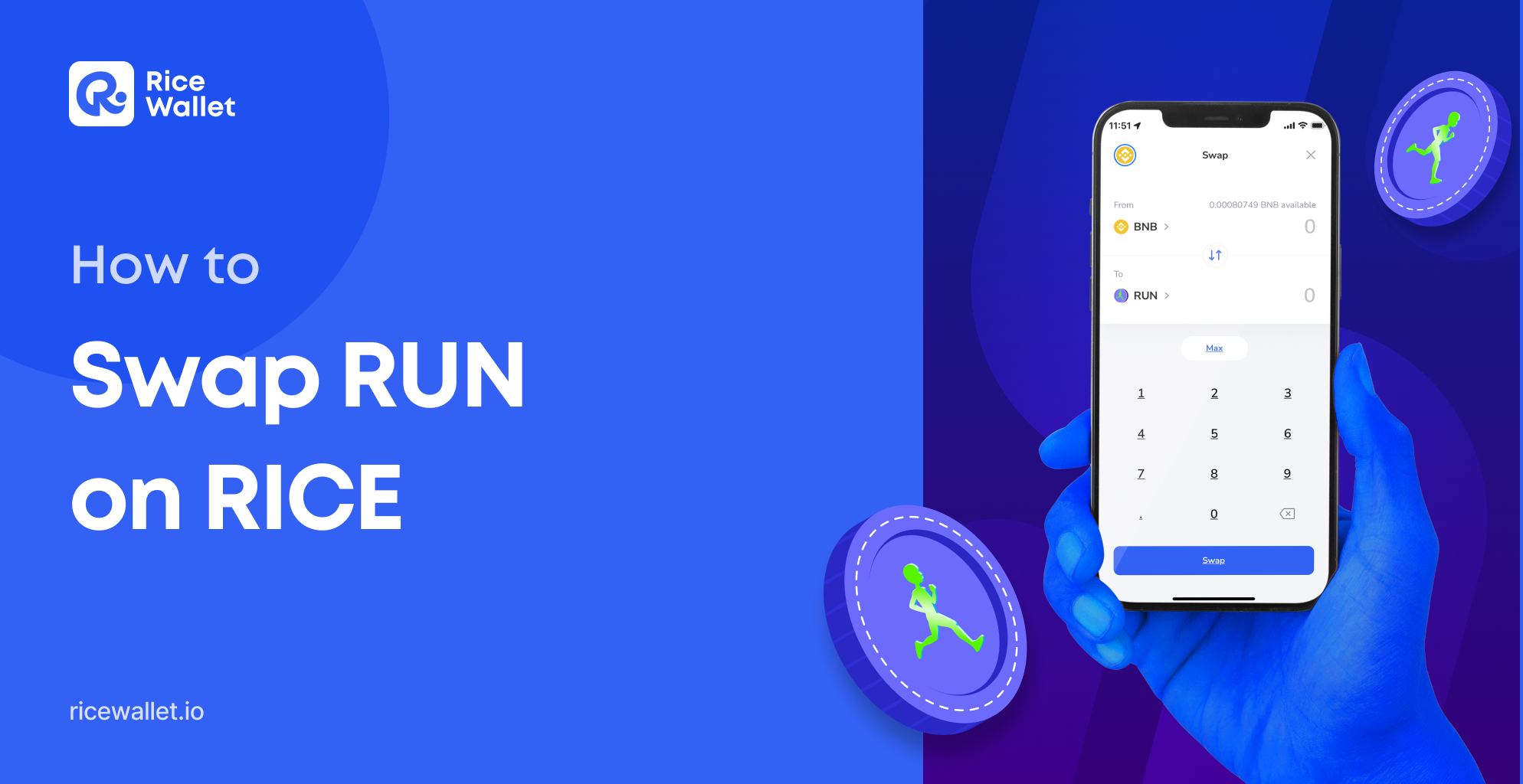 After officially IDO on April 27 and reaching a price increase of nearly 2000% after only a few minutes of opening for sale, Run Together has become one of the most popular Move-to-Earn projects to investors. Currently, RUN is still leading the trend on many trading platforms with a 24-hour volume of more than 10 million USD.
Recently, RICE and Run Together have officially announced to become strategic partners. Accordingly, RUN Token has been listed on RICE Wallet with full features: Store, Send, Receive, Swap, Invest. Users can conveniently trade RUN and buy/sell at the best rate.
Swap RUN on RICE Wallet with simple steps as follows:
At the main screen, select the BNB Smart Chain network, then click the Swap feature.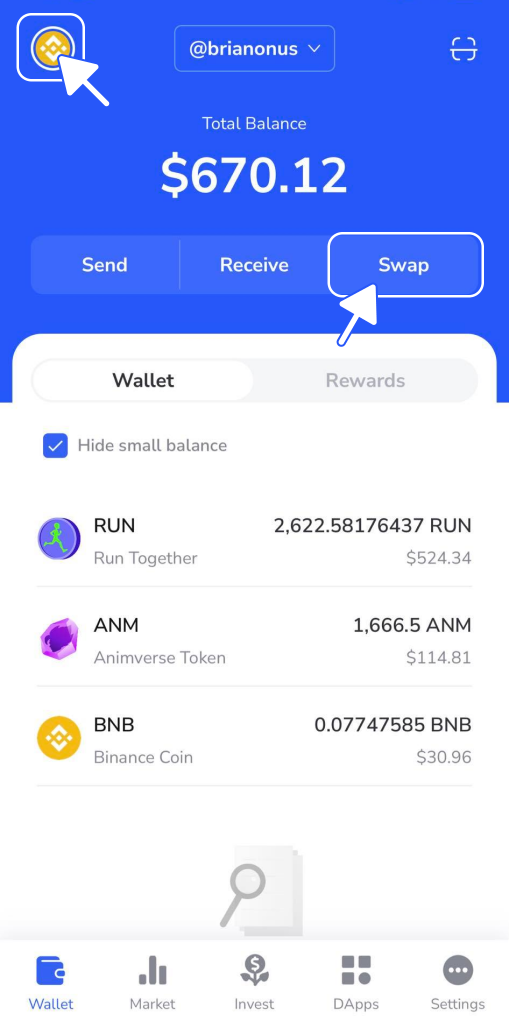 Swap from 1 of the existing assets you have to RUN. Because the RUN/BUSD pair on PancakeSwap is open to liquidity, converting from BUSD will be more cost-effective than utilizing other assets.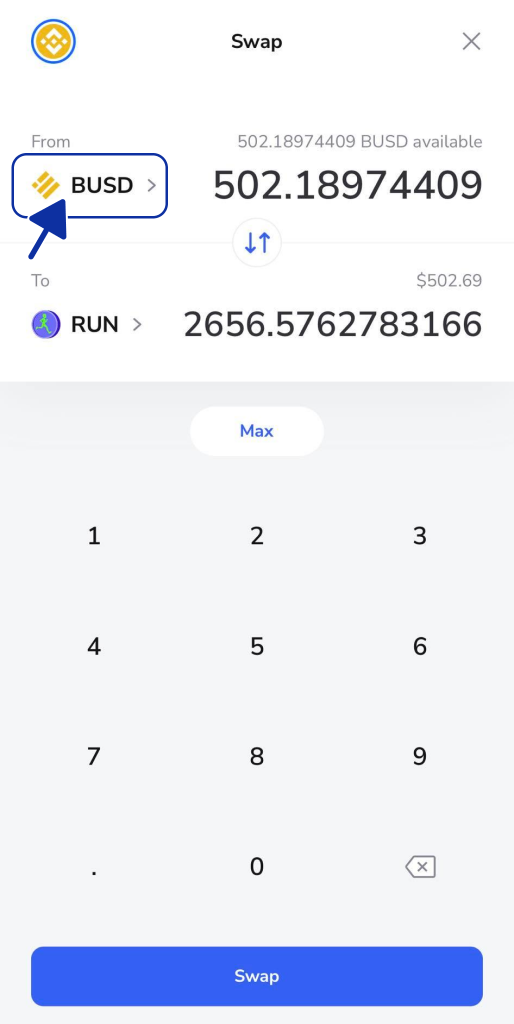 Adjust the desired price slippage and gas fee. With the RUN token, the reasonable slippage for successful swapping is from 1-3%.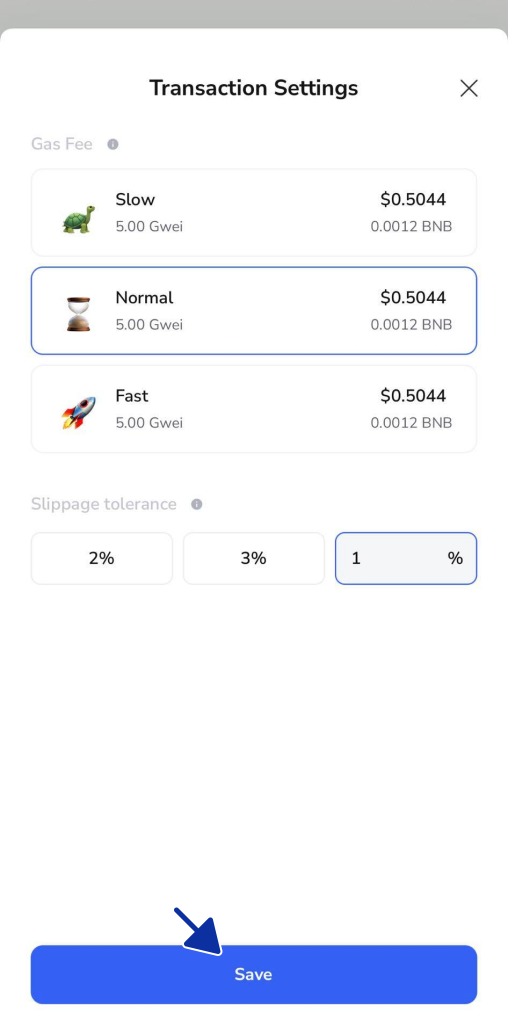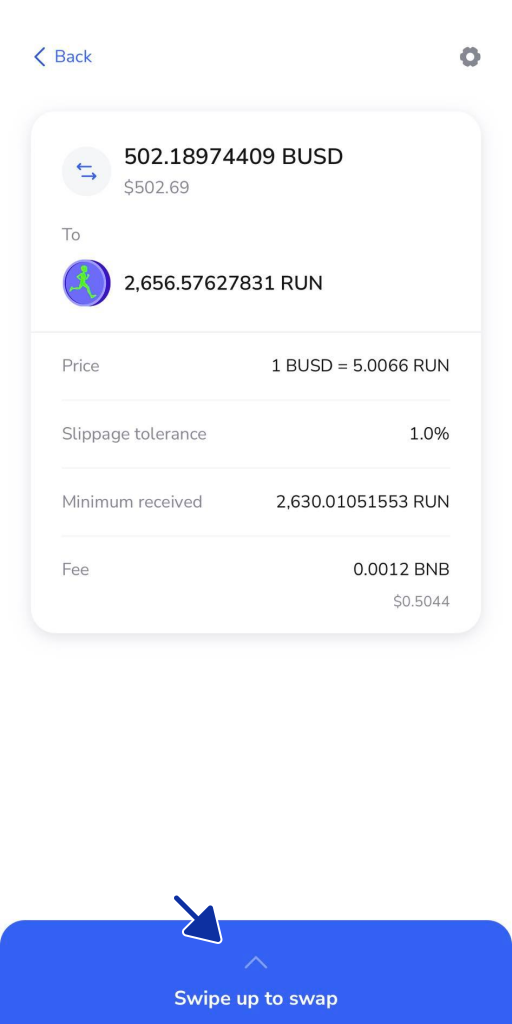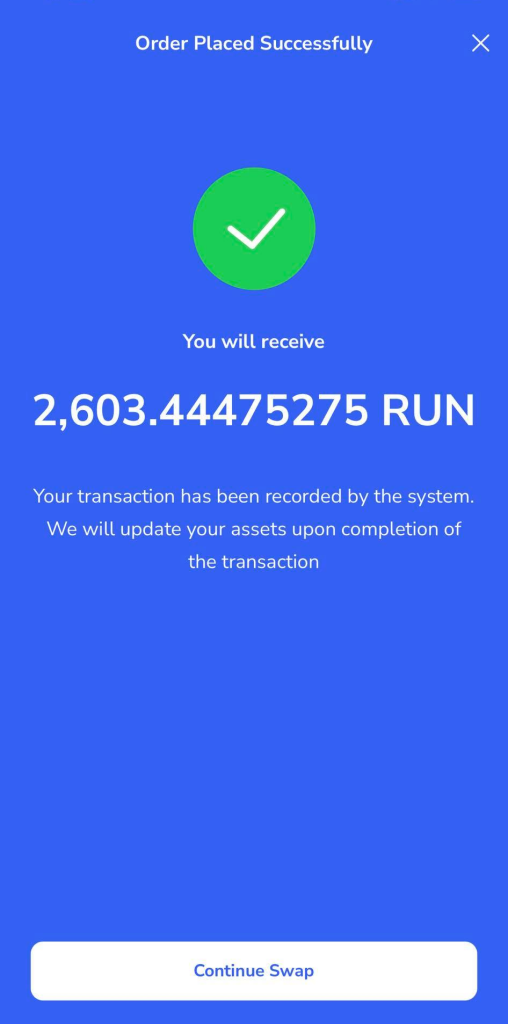 Note: Users need to have BNB ready as a means to pay for transaction fees on the BNB Smart Chain network. Network fees are based on how busy the network is, the complexity of the transaction, and how quickly the transaction is wanted to be completed.