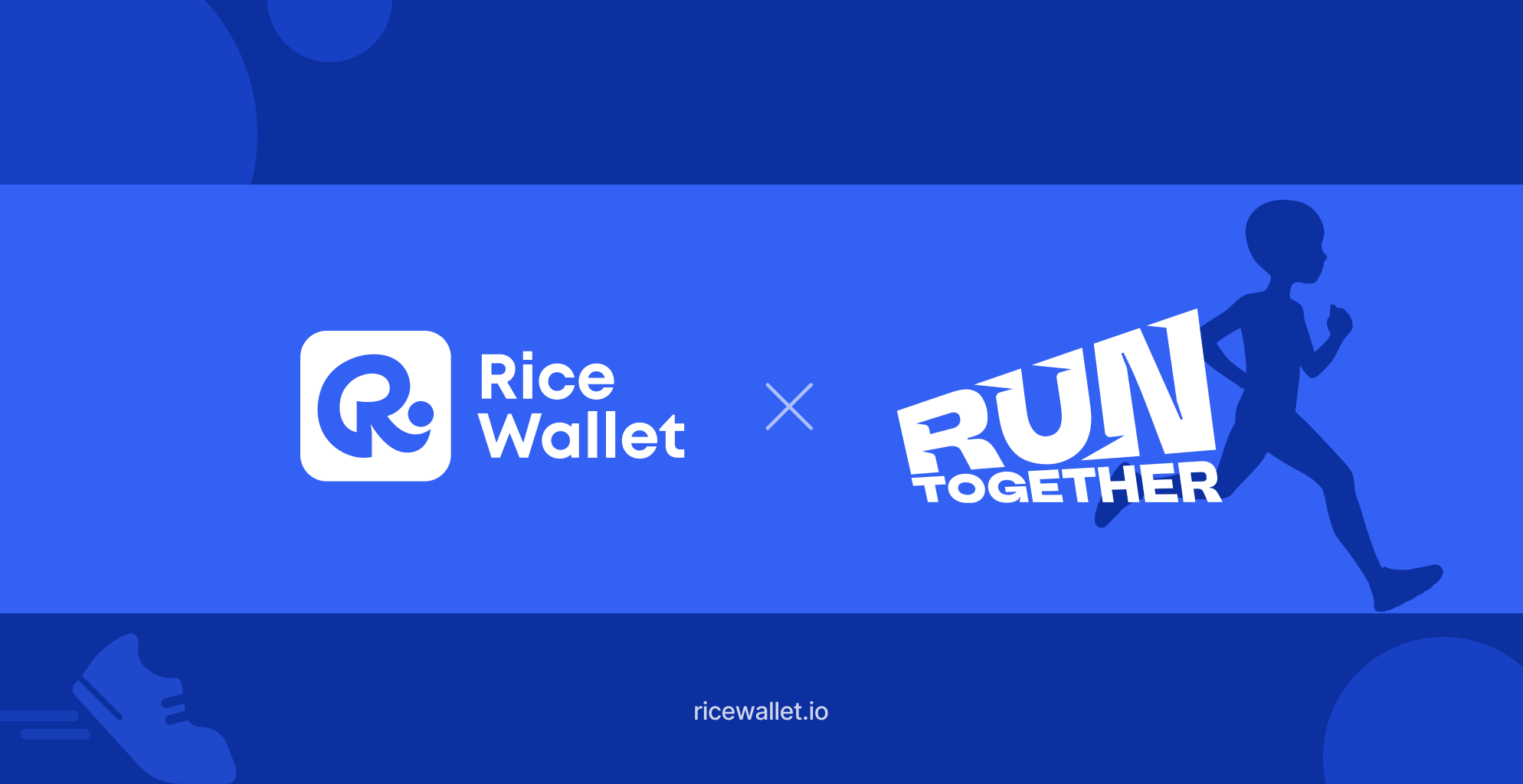 A fresh breeze of "Move to Earn" blew into the Blockchain community when STEPN was introduced to the cryptocurrency community in early 2022. This model allows users to monetise their everyday motions utilizing motion measurement and sensor technologies.
To help the community approach this trend, in addition to supporting transactions and linking with "Move to Earn" tokens, RICE also actively seeks, introduces, and exchanges opportunities to cooperate with potential projects and trends.
From April 28, RICE Wallet and Run Together officially become strategic partners, aiming at the following goals:
Deploy utilities to increase user benefits
Integrate RICE on RUN's DApp to help users transact easily
Integrate RUN's DApp on RICE; making it convenient to use the project's token, and NFTs right on the wallet
Implement Airdrop, AMA programs to introduce RUN to the Vietnamese and international RICE community.
Coordinate, support communication, introduce products to the community of the 02 projects.
Utilities integrated with the project will be announced and updated in new versions.
About Run Together
Run Together is a Web3 application developed on the BNB Smart Chain network that is centered on daily activities such as walking and running. Run Together intends to promote blockchain for the running community by awarding users with tokens for running and creating races, encouraging individuals to exercise while still having a sustainable source of income.
Learn more about Run Together at: https://runtogether.net/