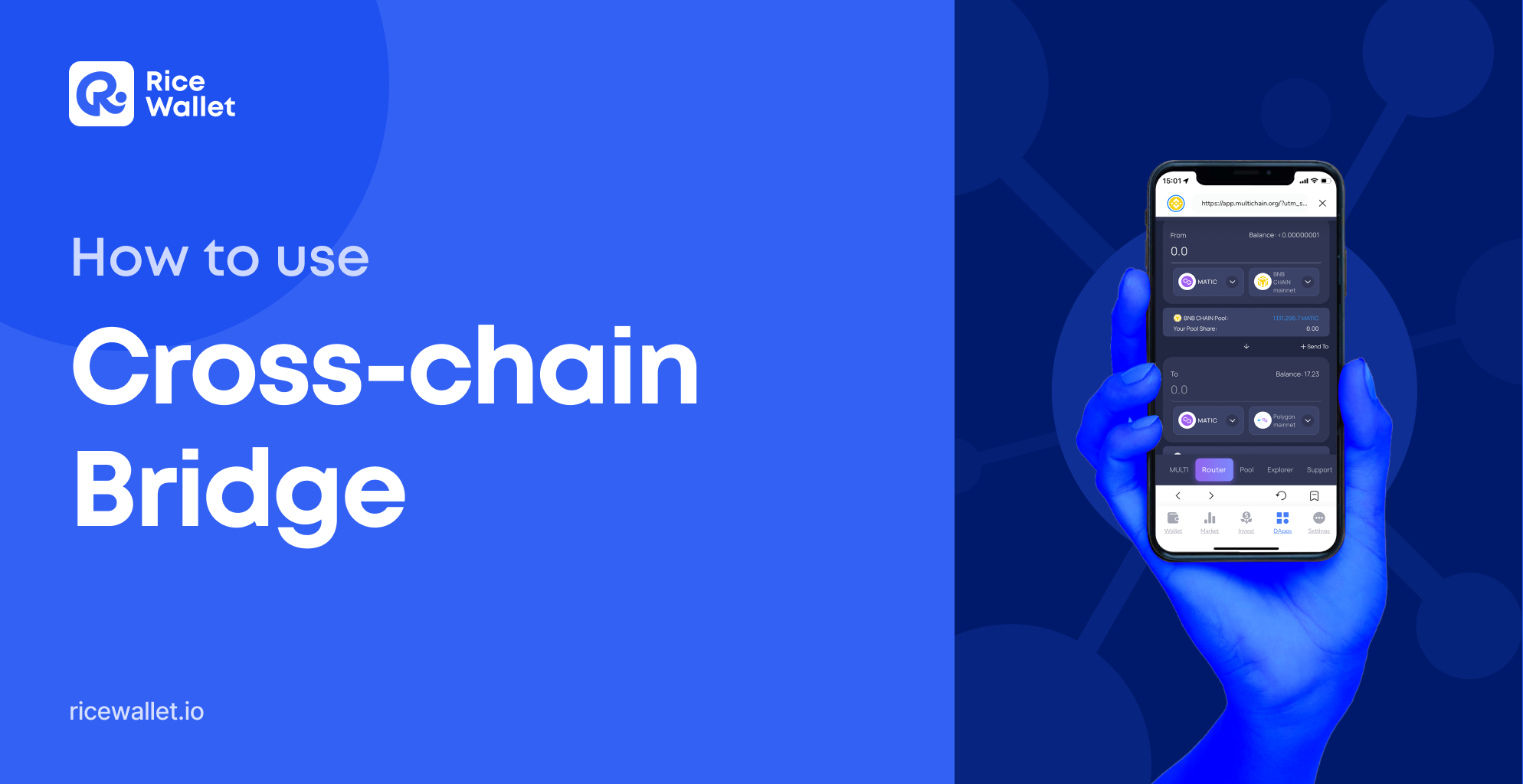 Cross-chain Bridges are decentralized applications that allow users to easily convert cryptocurrencies from one Blockchain network to another, instead of having to transfer assets through centralized exchanges to swap.
Cross-chain Bridge was created as a big discovery of the Crypto market in general, of the DeFi field in particular, helping investors remove barriers to the independence of the blockchain network, significantly saving time and costs. 
For example, when you need to make a transaction on the Polygon network but do not have enough MATIC to pay gas fee, while on the BNB Smart Chain network, MATIC is available. Now, instead of having to transfer MATIC from another wallet address, you can convert MATIC from BSC to Polygon for convenient use.
Instructions for using Cross-chain Bridge on RICE
Here are the steps to transfer MATIC from BSC to Polygon via Multichain:
Step 1: At the DApps feature, access Multichain (BSC network).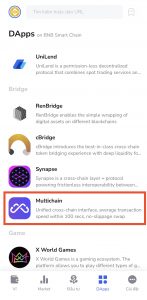 Step 2: Once the wallet is automatically connected to the DApps: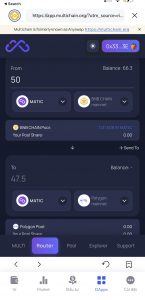 Select the Token you want to convert 

Select the blockchain network you want to transfer to 

Enter the amount of token 
Note, read the Reminder section below to get information about:
Transaction fee

Minimum and maximum Cross-chain amount

Transaction completion time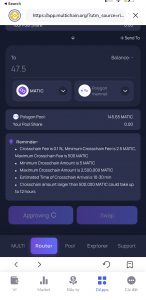 For first-time trading token, users need to Approve before Swap.
Step 3: Check details before completing the transaction:
Amount of transfers

Cross-chain fee

Estimated time arrival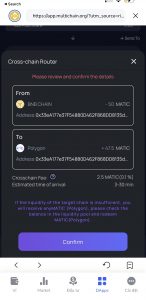 In addition to Cross-chain fee, users also need BNB to pay gas fee for the BSC network.
Step 4: Wait for processing and complete the transaction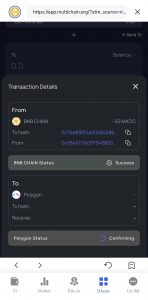 The transaction usually takes only from 3-5 minutes. For longer time, users can check on the network's Explorer with the Tx hash.
After the transaction is completed, check the balance of token on the main wallet.