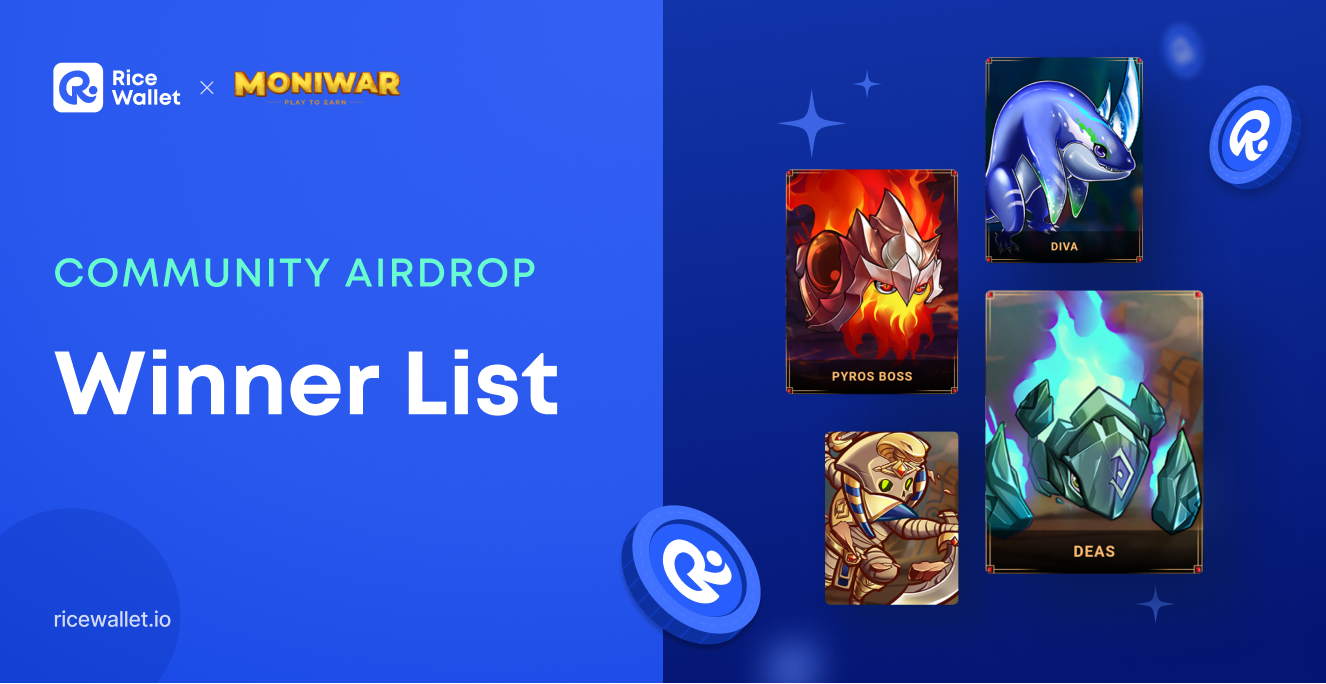 Moniwar is a GameFi project that made an impression at the end of 2021 when it won 3rd prize at Hackathon Game2Blockchain – a contest to find game unicorns on the Blockchain platform. As a part of the partnership between RICE Wallet and Moniwar, we had an airdrop to reward our new and existing users to raise awareness from both communities.
Check out the winner list below to find out if you are the lucky one, and follow the instructions to claim your reward.
RICE Wallet x Moniwar Winner List: bit.ly/RICE-MOWA-Airdrop-WL
How to claim RICE:
1. Download the latest version of RICE Wallet: ricewallet.io/apps
2. Import the wallet address from the winner list to RICE Wallet
3. RICE reward will be in the Reward Wallet in-app
How to claim Pet NFTs:
1. Access RICE Wallet, and select DApp browser in BNB Smart Chain network, search for [Moniwar] or quick access from the Hot DApp tab
2. Enter the interface of [Moniwar] and click [Connect Wallet]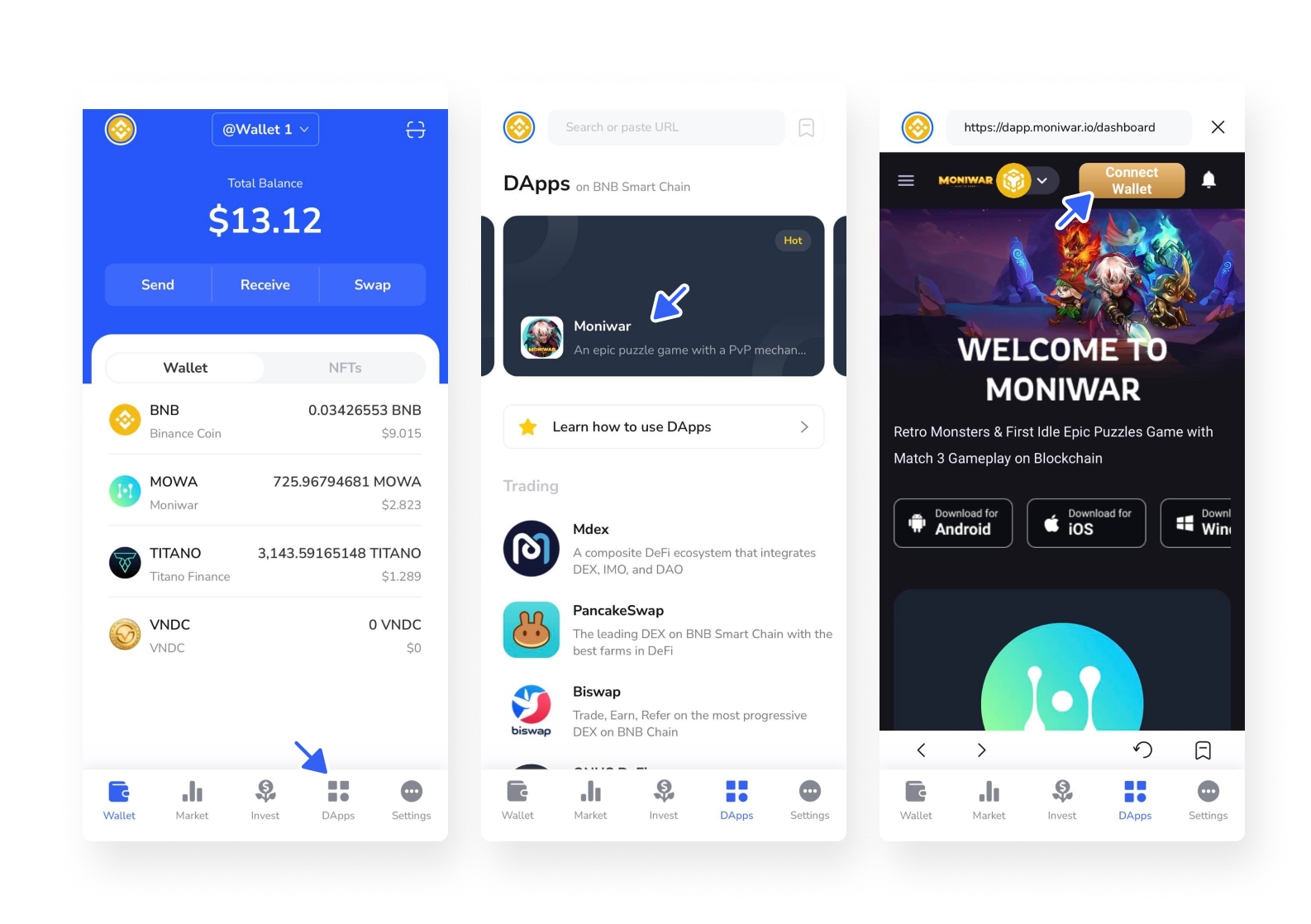 3. Create an account with your email to connect your address
4. From Menu click "Bounty" -> Airdrop NFT -> RICE x MOWA Winner Airdrop to receive NFT pets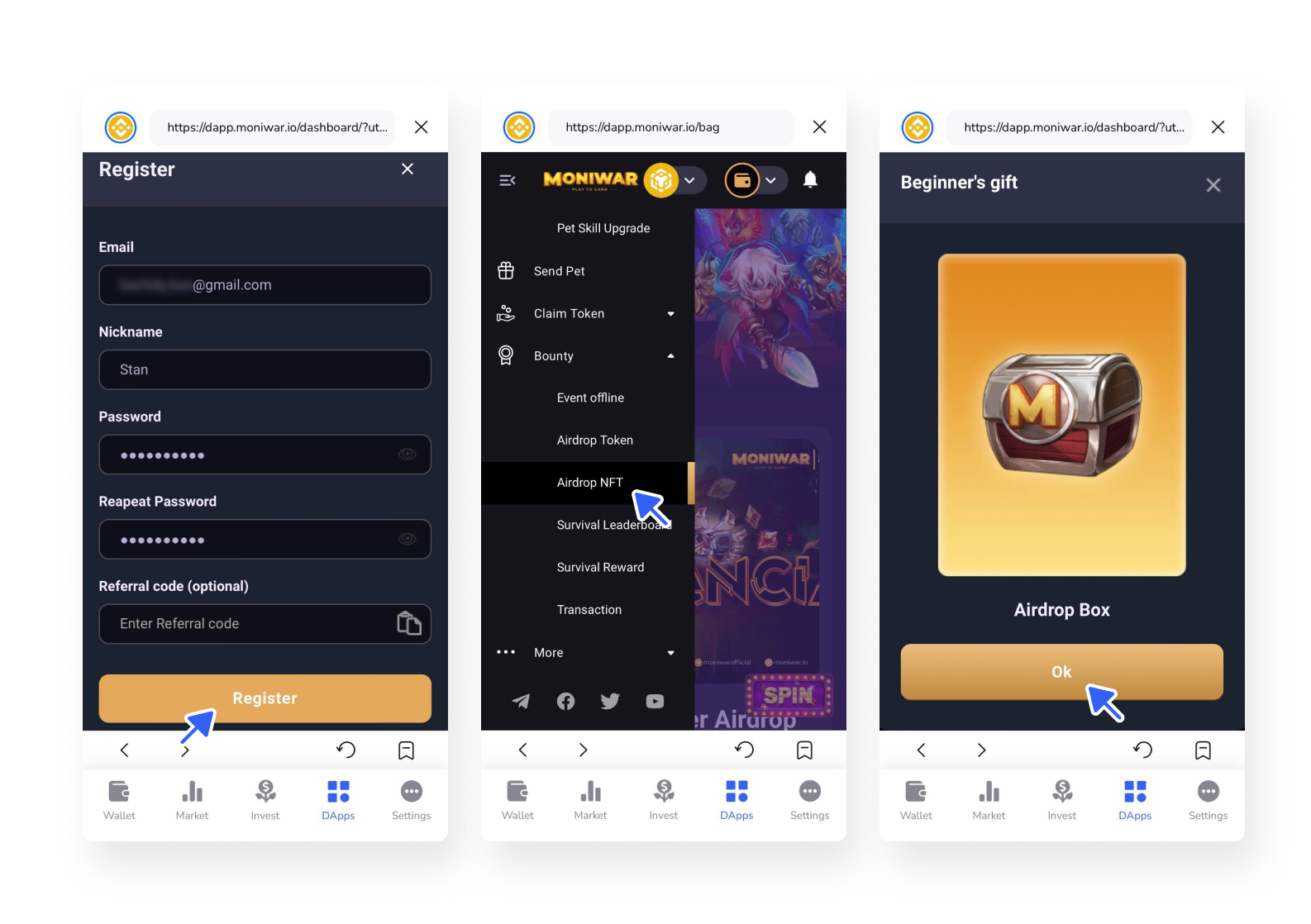 About Moniwar
Moniwar is a project inspired by the popular worldwide game, Battle of Legends combined with the stories of ancient Greek myths. This project aspires to create novel entertainment experiences in video games while taking advantage of NFT and DeFi on the blockchain. In Moniwar's Metaverse, players can interact with NFT in the virtual world, breaking all spatial barriers and creating a unique highlight compared to other games on the market today.
Read more about Moniwar: moniwar.io