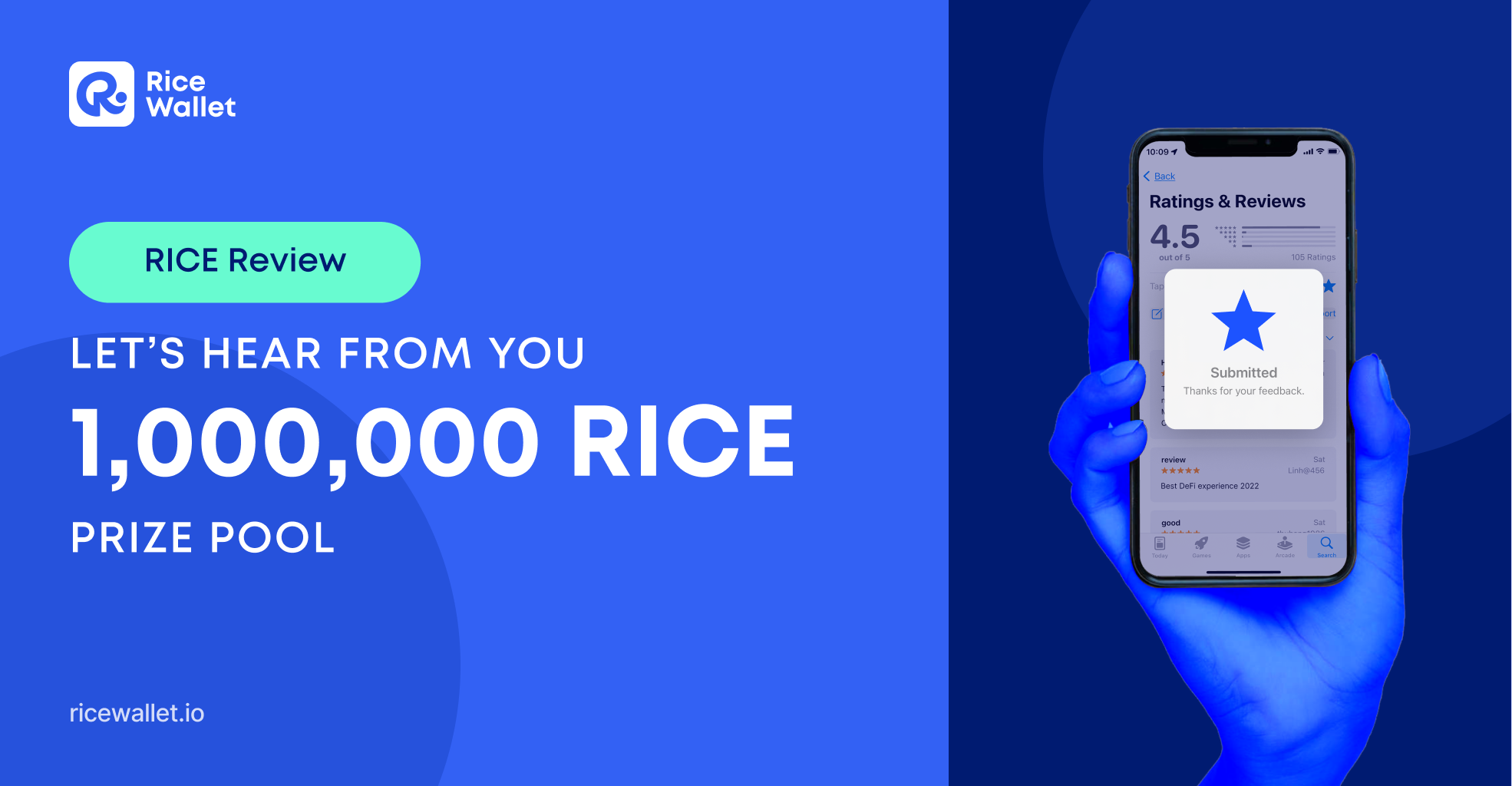 To spread the word about RICE Wallet, a convenient, safe, and easy-to-use DeFi wallet with maximum security for everyone, we want to get the spread from all users through the review and feedback about our application.
From May 16, RICE would like to introduce the "Review RICE Wallet – Receive RICE Token" program with a total reward of up to 1,000,000 RICE. All users that participate in the RICE Wallet app review and rating process on Google Play or the App Store will be awarded with RICE token. We welcome and consider all user suggestions and feedback as an important part of our product development process.
Reward:
800,000 RICE tokens are equally distributed to the first 16,000 users who complete all the tasks

200,000 RICE tokens are equally distributed to 1000 users with the best review
Time: From May 16, 2022 to May 31, 2022
How to join:
Note:
– While we appreciate constructive criticism, RICE reserves the right to not reward accounts that show signs of fraud or duplicated content.
– The reward will be sent to the lucky addresses within 15 working days after the program ends.