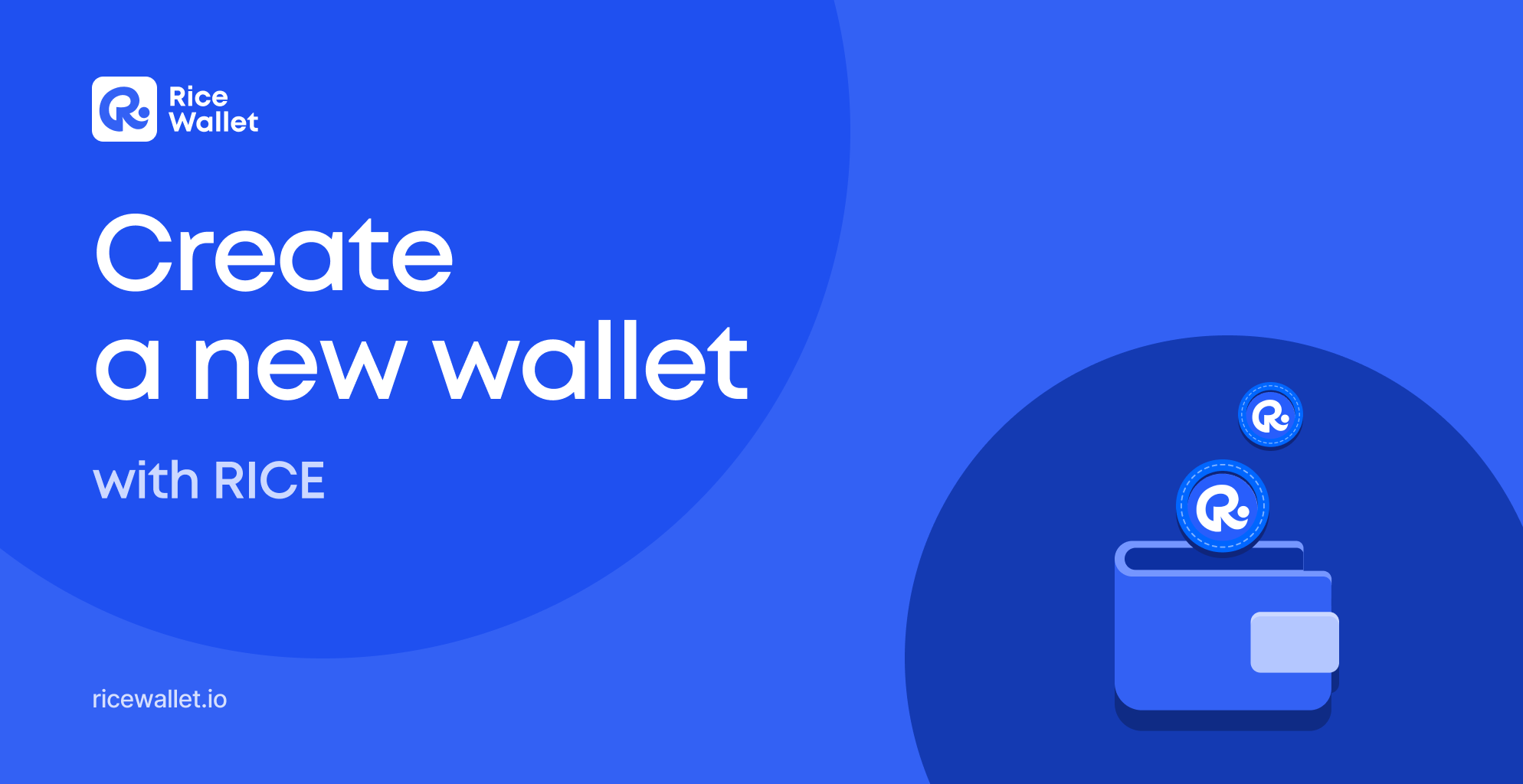 DeFi has recently been popular with the Crypto investors, but for many newbies, this is still a complicated field, requiring participants to have a certain amount of knowledge about blockchain and decentralized finance.
RICE Wallet was desired to make DeFi easier for the community, through an application that is optimized for interface and user experience. Any investor can start with RICE without too much knowledge and experience.
Simple steps to create a new wallet with RICE:
1. Launch App
When you launch the app for the first time, you have 2 options: Create a New Wallet and Import Wallet. Here, select Create a New Wallet to get started.
2. Enter wallet name
Give your wallet any name. Then press Continue.
3. Protect your wallet
Generate a 6-digit pin code and remember it for your device. This pin will help protect your wallet assets in case you lose your mobile phone.
4. Create wallet 
Your wallet has been successfully created, you can start exploring the features in the app.
5. Store key
Decentralized wallets do not require login information and KYC verification. However, each wallet will provide 12 seed phrases and a private key for you to access again the next time. You need to carefully store them in a safe place.
The information of 12 keywords and private key is stored in the Setting feature, the Recovery phrases section.
6. Deposit Fee
To start using App, you need to transfer assets from another address to the wallet you just created. Also deposit netw​ork tokens to pay gas fees: ETH – Ethereum, BNB – Binance Smart Chain, MATIC – Polygon, AVAX – Avalanche C-Chain.