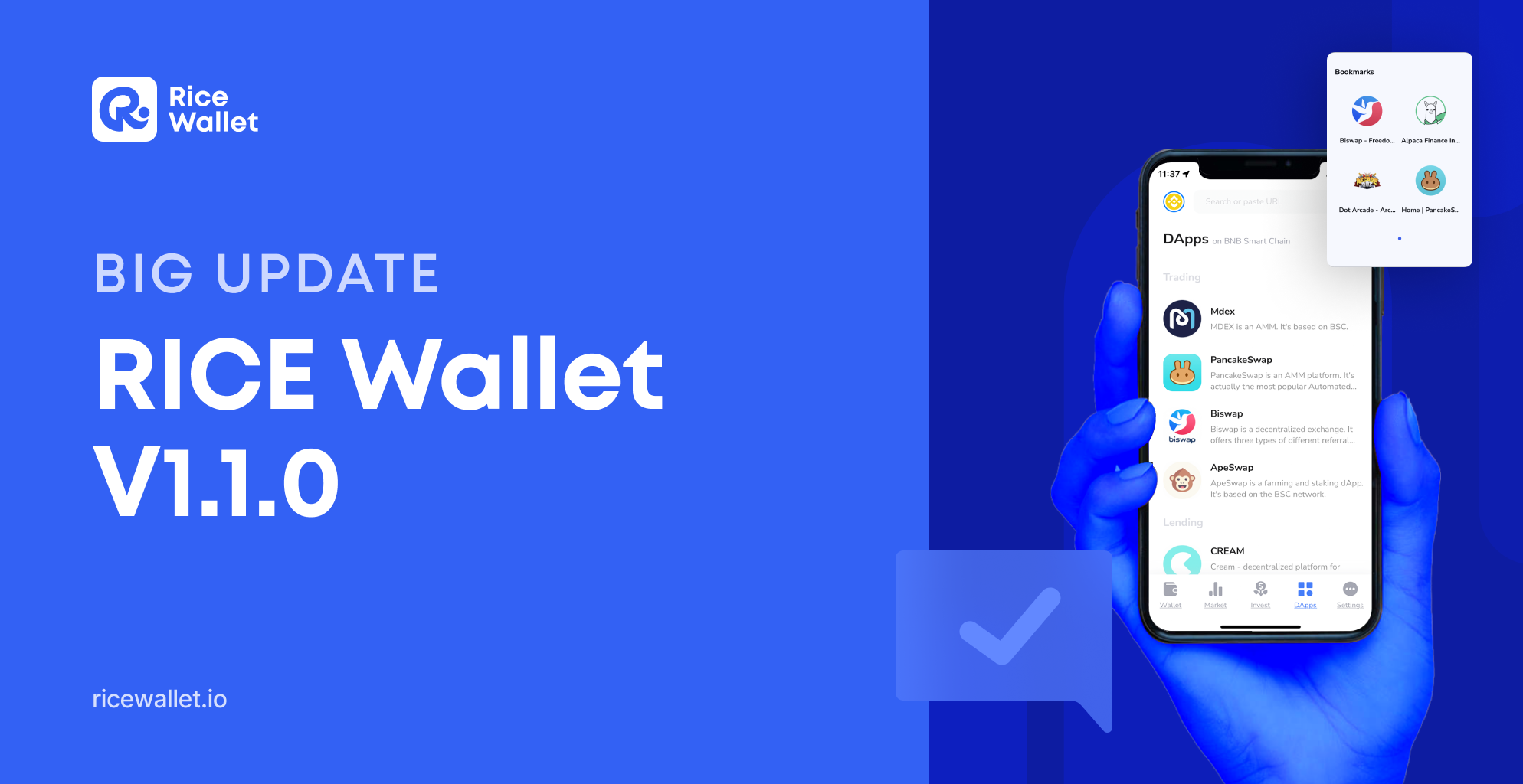 In response to user feedback, the RICE team spent a long time synthesizing, improving, and optimizing to comprehensively address the issues while simultaneously deploying new features to the platform as planned.
Version 1.1.0 has been finalized and officially updated on both iOS and Android operating systems. Users can download the app right now at:
– App Store: https://apps.apple.com/us/app/id1601004738
– Google Play: https://play.google.com/store/apps/details?id=com.rice.wallet
New updates in version 1.1.0:
DApp Browser feature officially added, integrating more than 1000 of the most popular decentralized applications on the market, supporting users to interact directly with DApps right on RICE.

Deploying the Newsroom feature on the application, helping users stay up to date with the latest news and announcements from RICE.

An utility to hide small balances in asset portfolio management at the user's main wallet.

Performance optimized, improving access speed and accurately updating asset price movements.

700 new tokens added. The total number of assets that have been listed and can be stored and swapped directly on RICE is more than 2000 tokens.
During experience, we hope to receive your comments to improve the product in the next version.