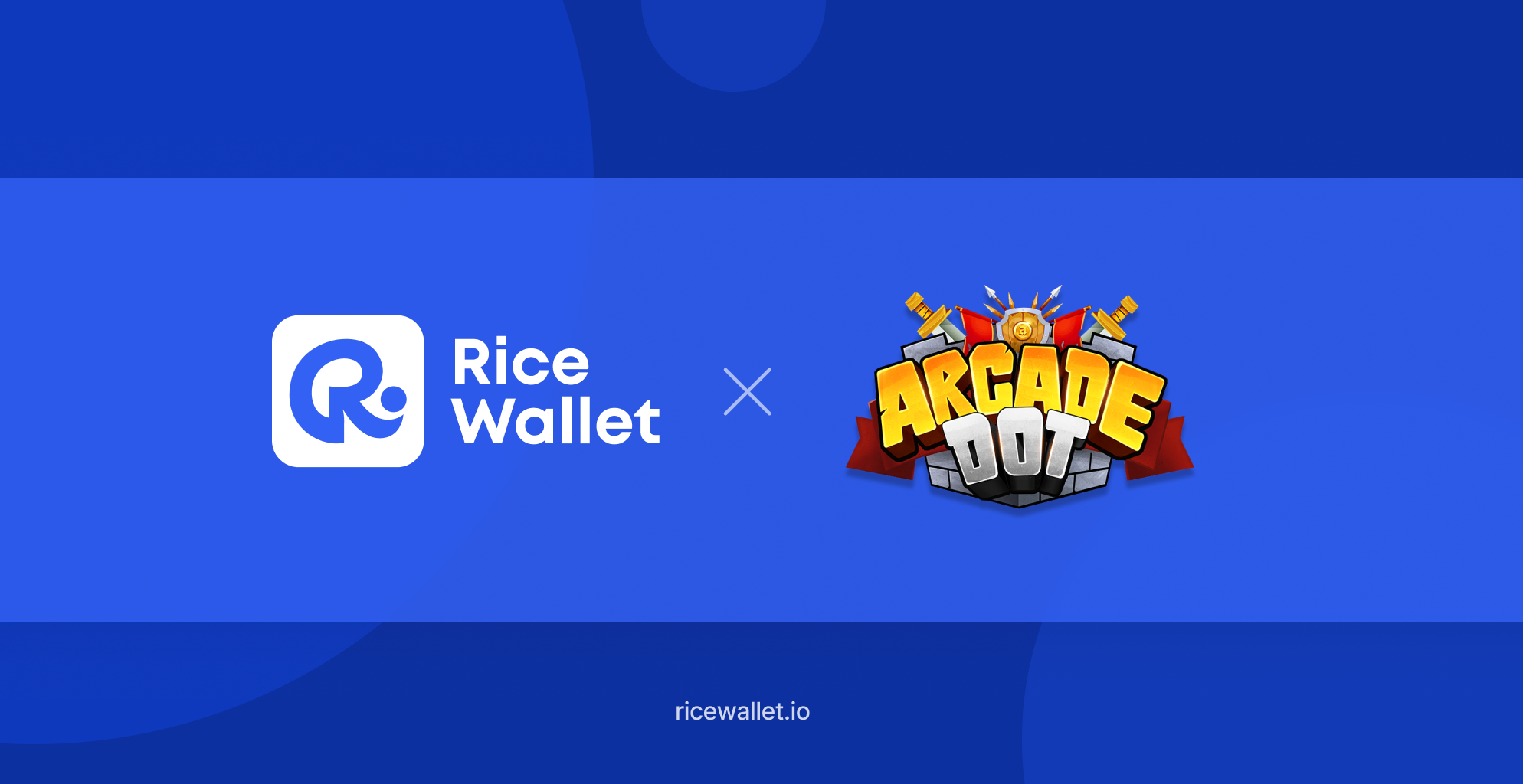 Following the roadmap, from Q2/2022, RICE Wallet will focus on promoting products and developing users all over the world. Cooperation with blockchain projects is one of the most important plans.  
Today, April 14, 2022, RICE Wallet and Dot Arcade officially became strategic partners.
The cooperation between RICE Wallet and Dot Arcade aims to jointly deploy attractive products and programs to the community, promote the development of the project as well as expand the users in the future.
Cooperation content:
Listing ADT, the utility token of the Dot Arcade on RICE Wallet.

Integrate Dot Arcade into DApps Category on RICE Wallet, making it easy for users to interact with the application on the wallet.

Implement Airdrop, AMA programs with a total reward of up to 1,000,000 RICE.

Integrate RICE Wallet into a list of DeFi wallets that can be auto connected to the Dot Arcade.

Support communication, introduce products to 2 communities.

In the coming time, the RICE and Dot Arcade will cooperate continuously to introduce to the community new products, news and promotion programs.
About Dot Arcade
Dot Arcade is a combination of Arcade and Moba genres, where players worldwide are free to earn NFTs individually or with their clans. With unique tactical gameplay, players will play the role of a lord with the desire to build a mighty empire and bring his army to conquer new lands. Dot Arcade promises to bring hours of fun with many exciting events and tournaments to create opportunities for players to participate in winning tokens or NFT rewards. 
Search for more information: https://dotarcade.io/