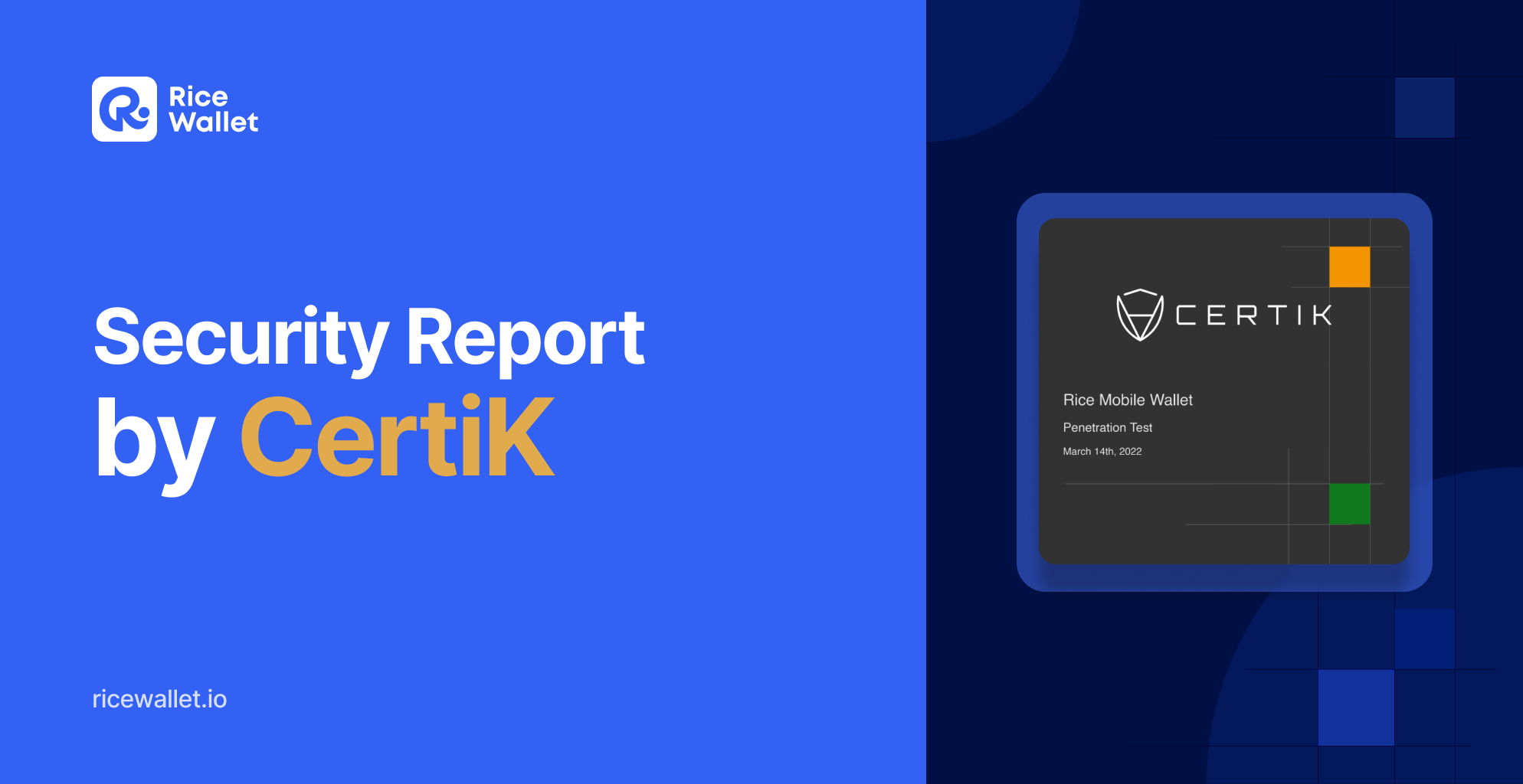 Dear RICE Community,
Recently, RICE and CertiK announced a strategic partnership to audit for the entire RICE Wallet application
After continuous work to scan security, provide penetration testing as well as detect security related issues. Currently, all security findings released by CertiK have been completely remedied by the RICE team. RICE and CertiK officially publish the RICE Wallet Application Security Test Report:
See Report: https://bit.ly/RICE-Wallet-Audit-Report-by-CertiK
Specifically, according to the initial assessment from CertiK, RICE Wallet is an application with a medium level of risk and is completely unlikely to be directly penetrated. The partner made 9 security-related findings (including: 4 Medium, 2 Low, and 3 Informational), along with recommendations for resolution. The RICE team has completely fixed 8 issues and acknowledged 1 issue that has no scope of influence.
According to the final assessment, RICE Wallet fully meets the security standard of a decentralized financial application for widespread development.
This is one of the important things for us to assure our users about the safety and transparency when storing assets at RICE Wallet. Currently, RICE is continuing to complete the handling of issues raised by partners Cystack and Verichains and will publish reports to users as soon as possible.