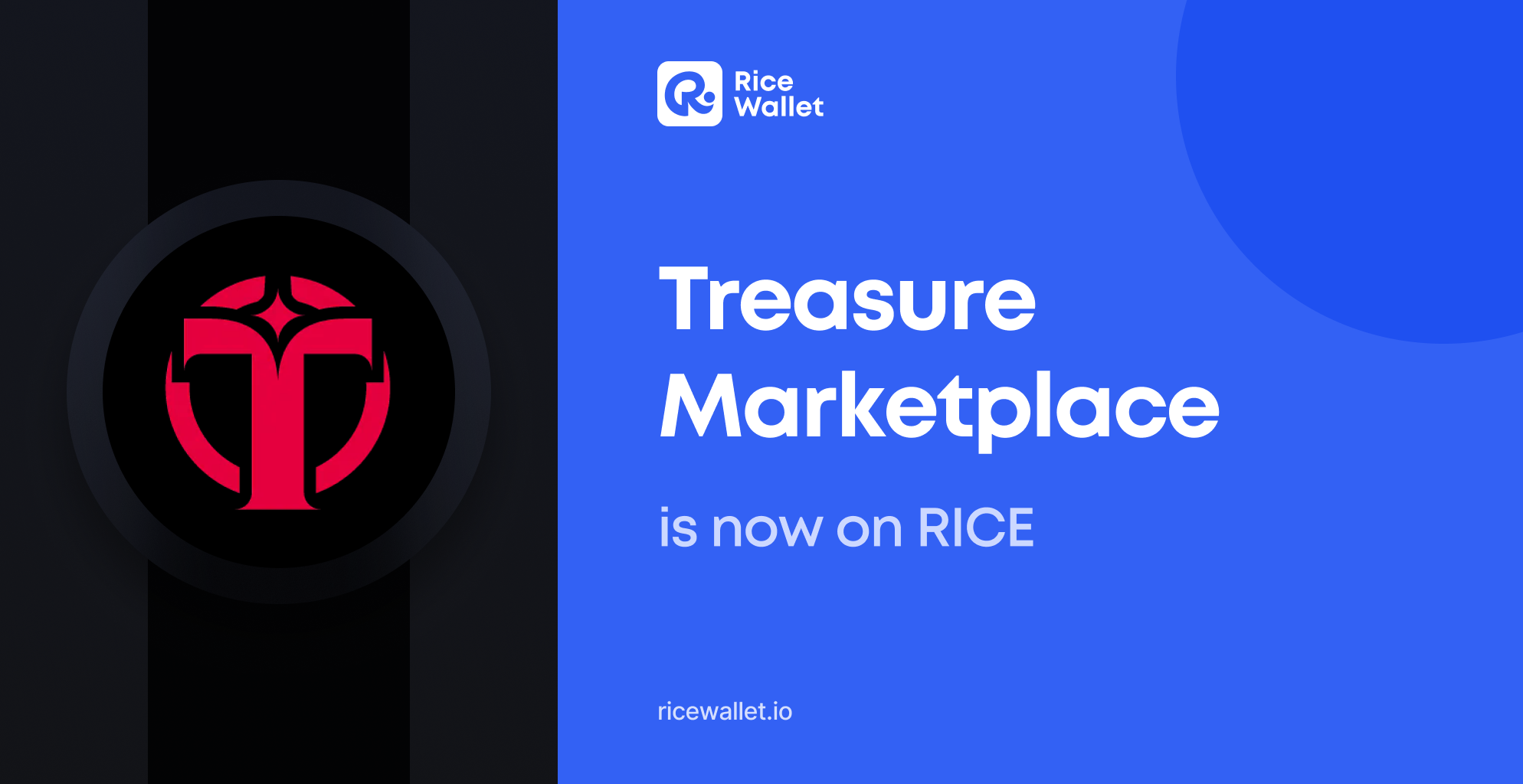 RICE Wallet has now added Treasure Marketplace in the DApps feature on the Arbitrum network, allowing users to buy/sell quickly and exchange NFT in the Treasure ecosystem such as Life, Smolverse, and Bridgeworld,…
Treasure Marketplace is the only fully-decentralized high-traffic NFT marketplace owned by the TreasureDAO. The Treasure Marketplace currently features Treasure NFTs, Legions, Life, and Smol Brains. To buy NFTs on Treasure, you need some MAGIC in your wallet.
How to use Treasure Marketplace on RICE Wallet
Step 1: Open RICE Wallet, and choose DApps.
Step 2: Search, fill in the website address marketplace.treasure.lol or access Treasure Marketplace at the DApps feature's home screen.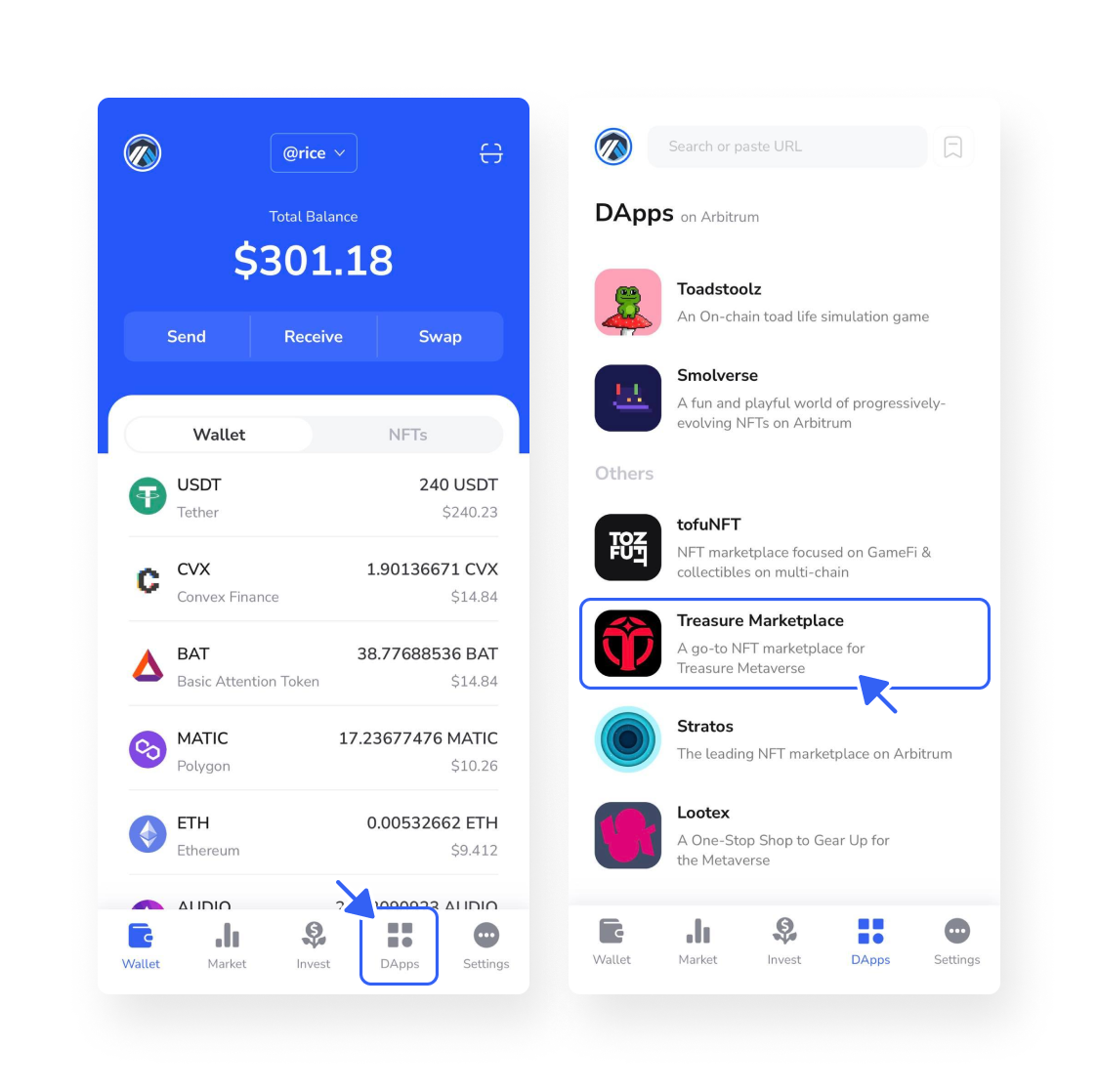 Step 3: Open Treasure Marketplace Menu, choose Connect Wallet and connect with RICE Wallet.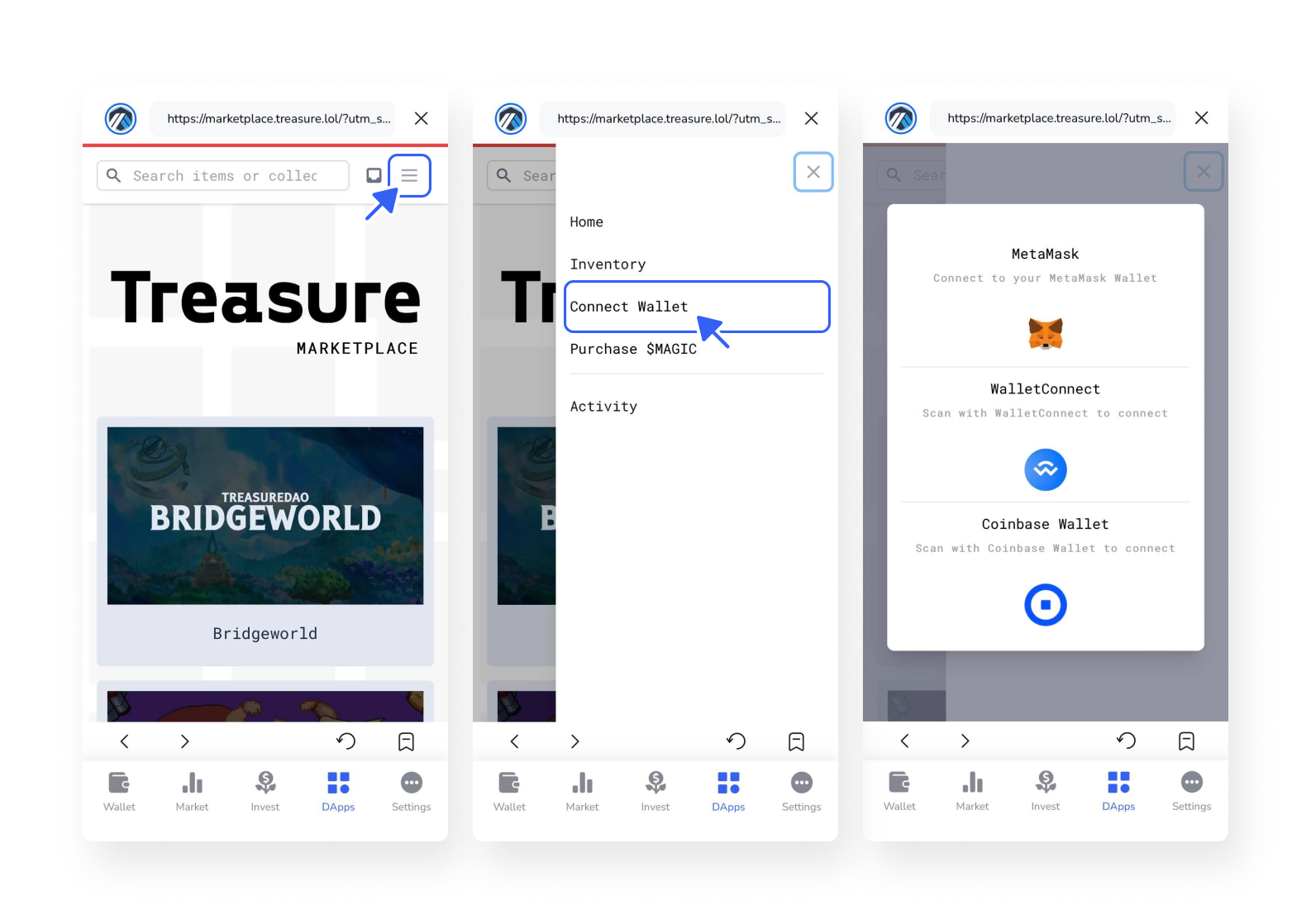 Step 4: Choose the Collection or NFT you want to own. Approve the MAGIC token to start the transactions.
About Treasure
Treasure is a decentralized NFT ecosystem on Arbitrum that is built specifically for metaverse projects. Every project listed on Treasure's marketplace utilizes MAGIC in their respective metaverses, with each community inventing its own lore and storytelling for this resource.
MAGIC, the native token of Treasure, is the sole currency for marketplace transactions. In this way, MAGIC acts as the reserve currency for the entire web of metaverses connected under the Treasure umbrella.