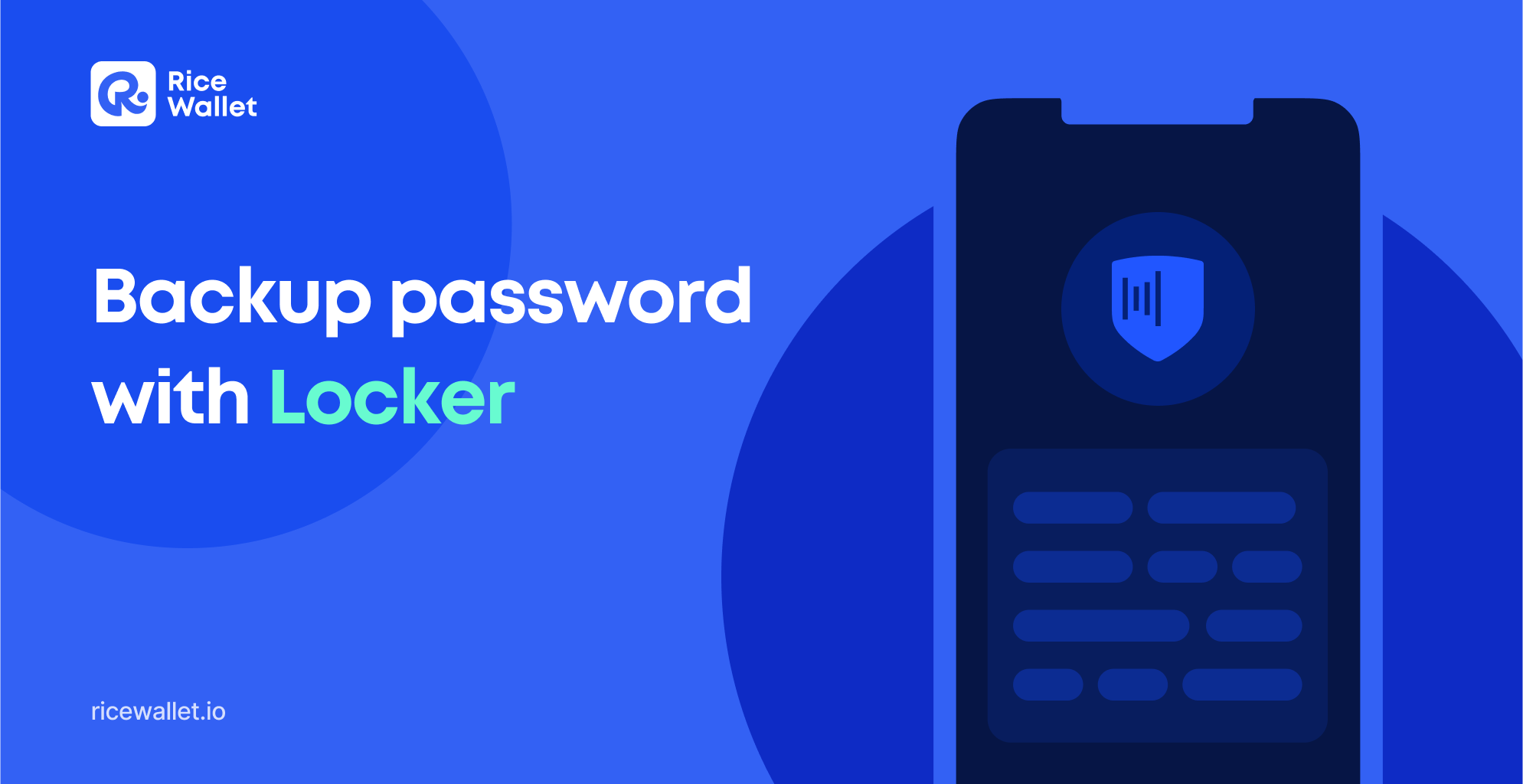 The recovery phrase and private key are two critical components to keeping and securing a personal DeFi wallet. Therefore, after setting up and using the wallet on RICE Wallet, users are required to remember 2 things:
(1) Copy the 12 recovery words/private key and carefully store them in a safe place. You may lose access to your wallet if you don't save your recovery phrase or private key.
(2) Never share 12 recovery words and private keys with anyone, even those claiming to be the project's admins. If someone learns this information, they can seize your wallet entirely.
In the latest version, RICE Wallet has integrated the Locker utility, which helps users securely store recovery phrases and private keys.
The Locker password manager application, developed by cybersecurity company Cystack, is an alternative to traditional password management and storage methods, helping to enhance the security of your online identity and assets in the network environment.
Instructions for backing up passwords with ​Locker
1. Download the Locker Password Manager application on the App Store or Google Play Store and register an account.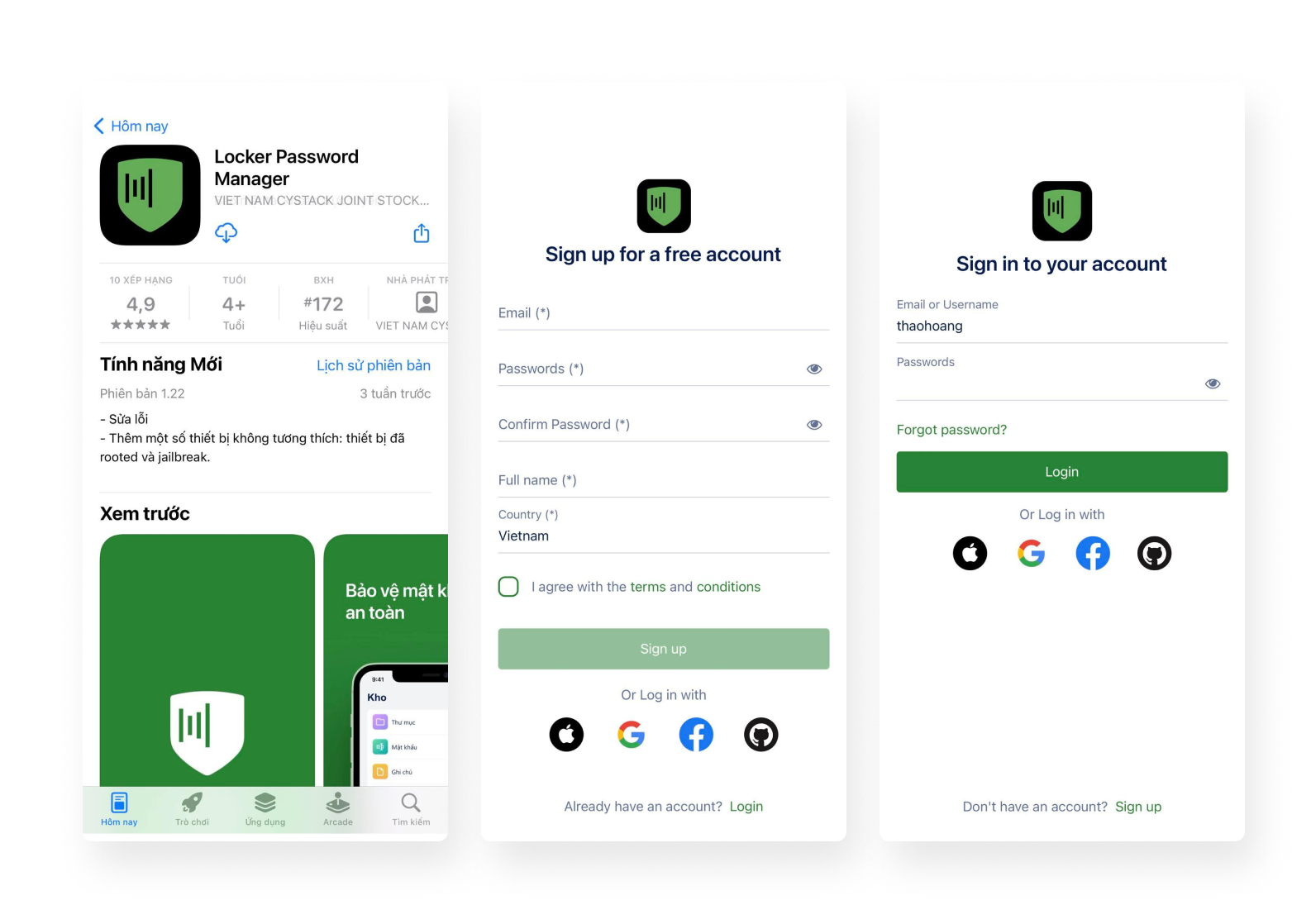 2. Access RICE Wallet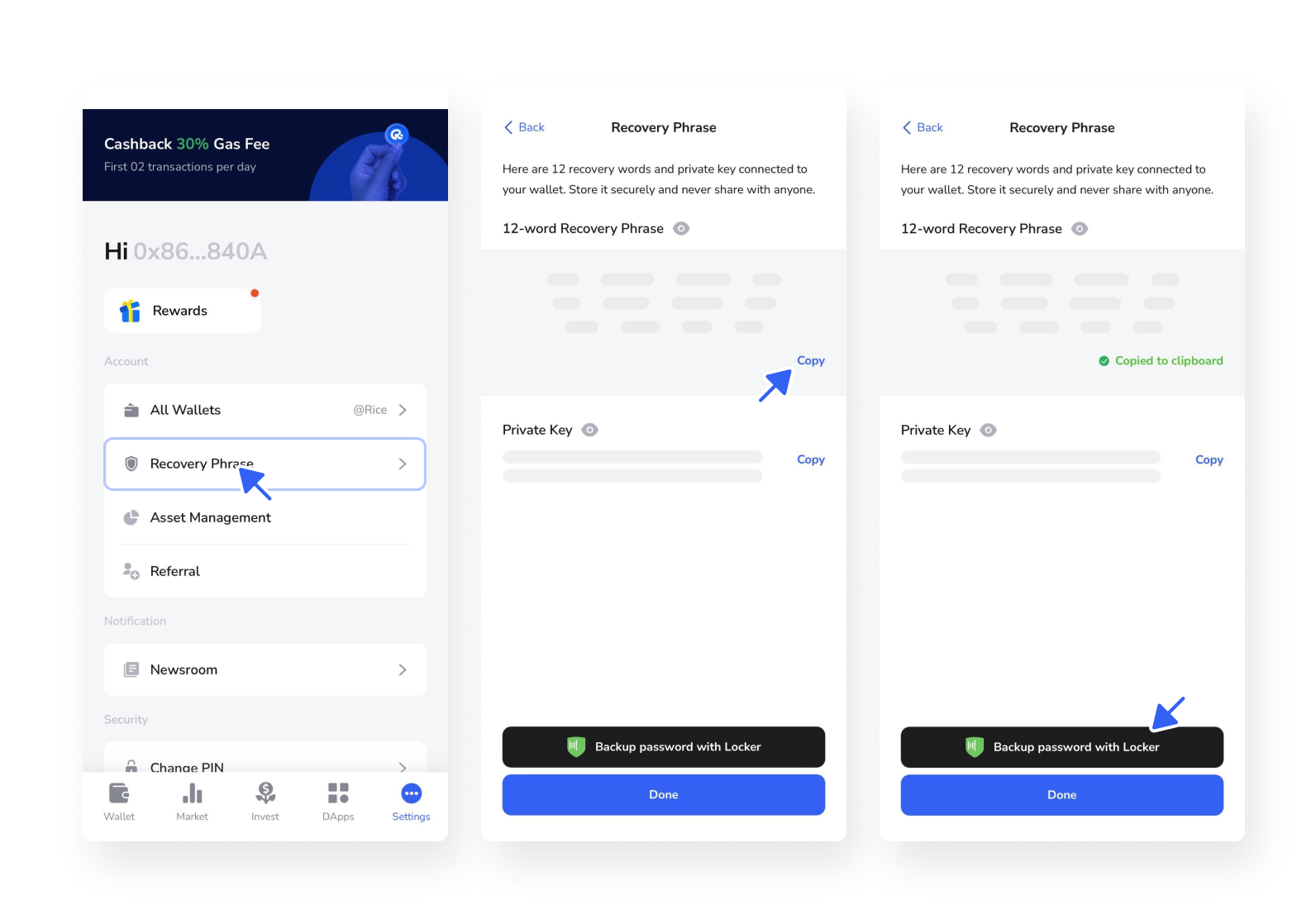 On the home screen, go to Settings.

Click Recovery Phrase and copy the 12 keywords.

Select Backup Password with Locker.
3. Open the Locker app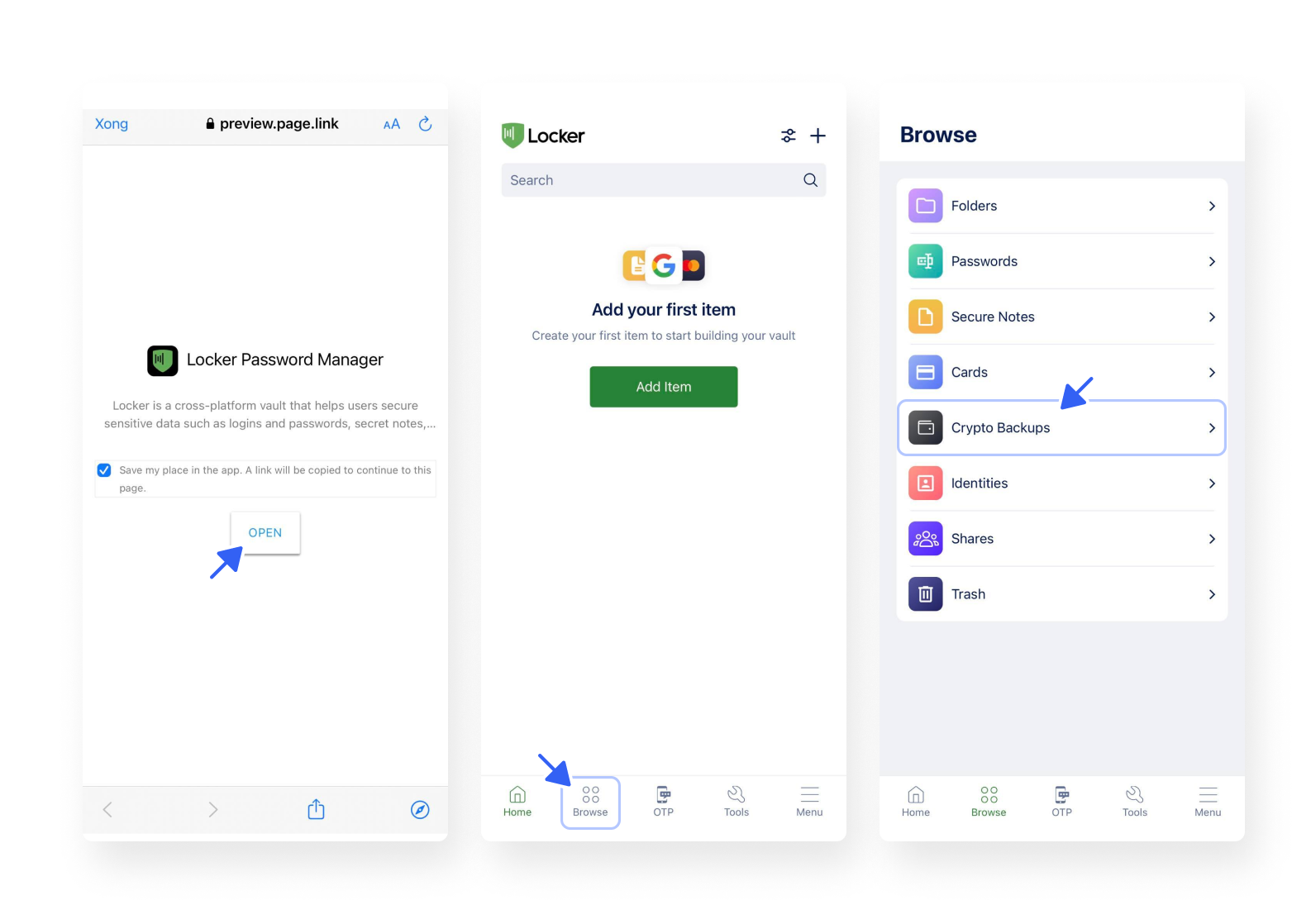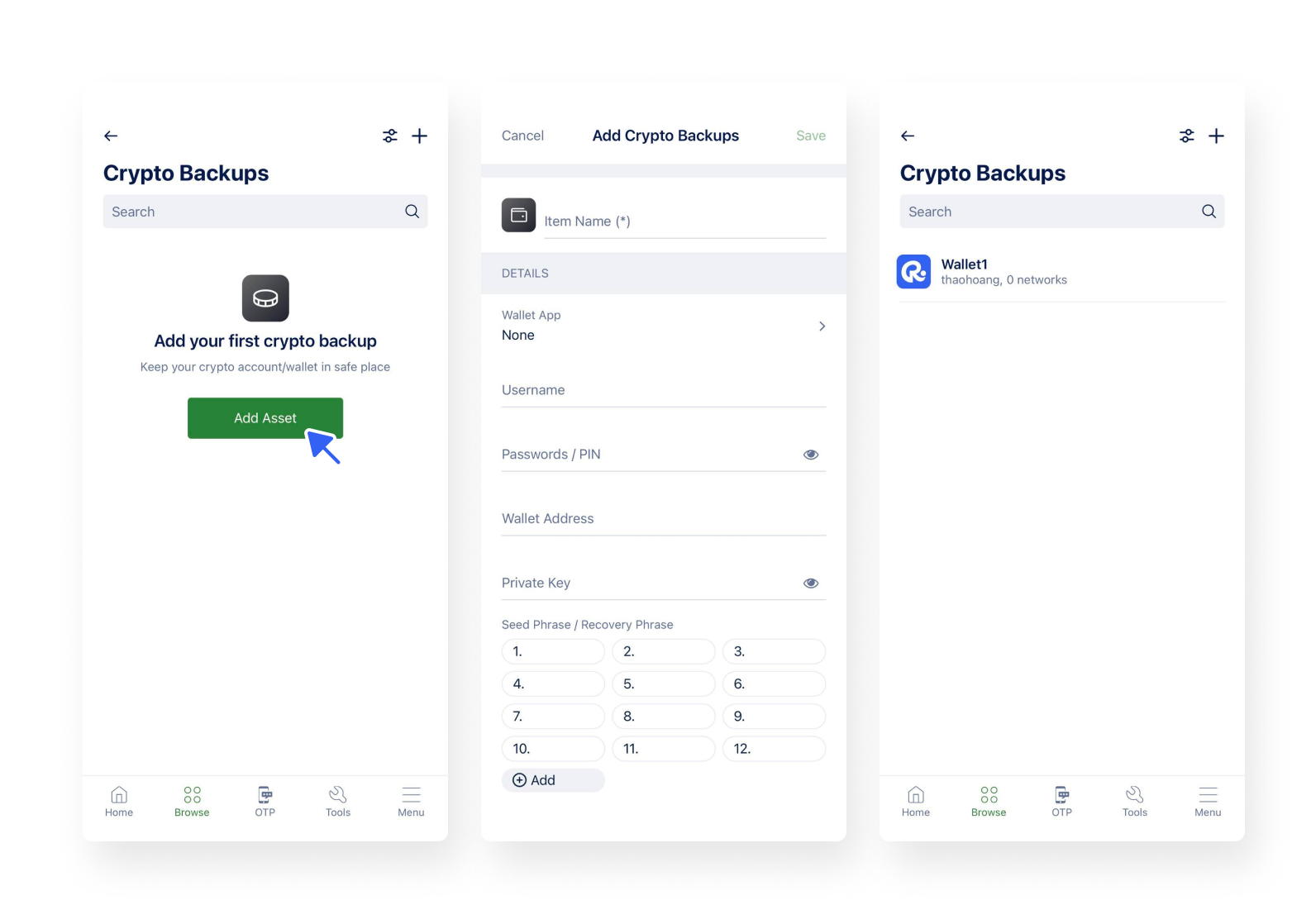 Select Browser >> Crypto Backups >> Add Asset.

Enter the information that needs to be stored.