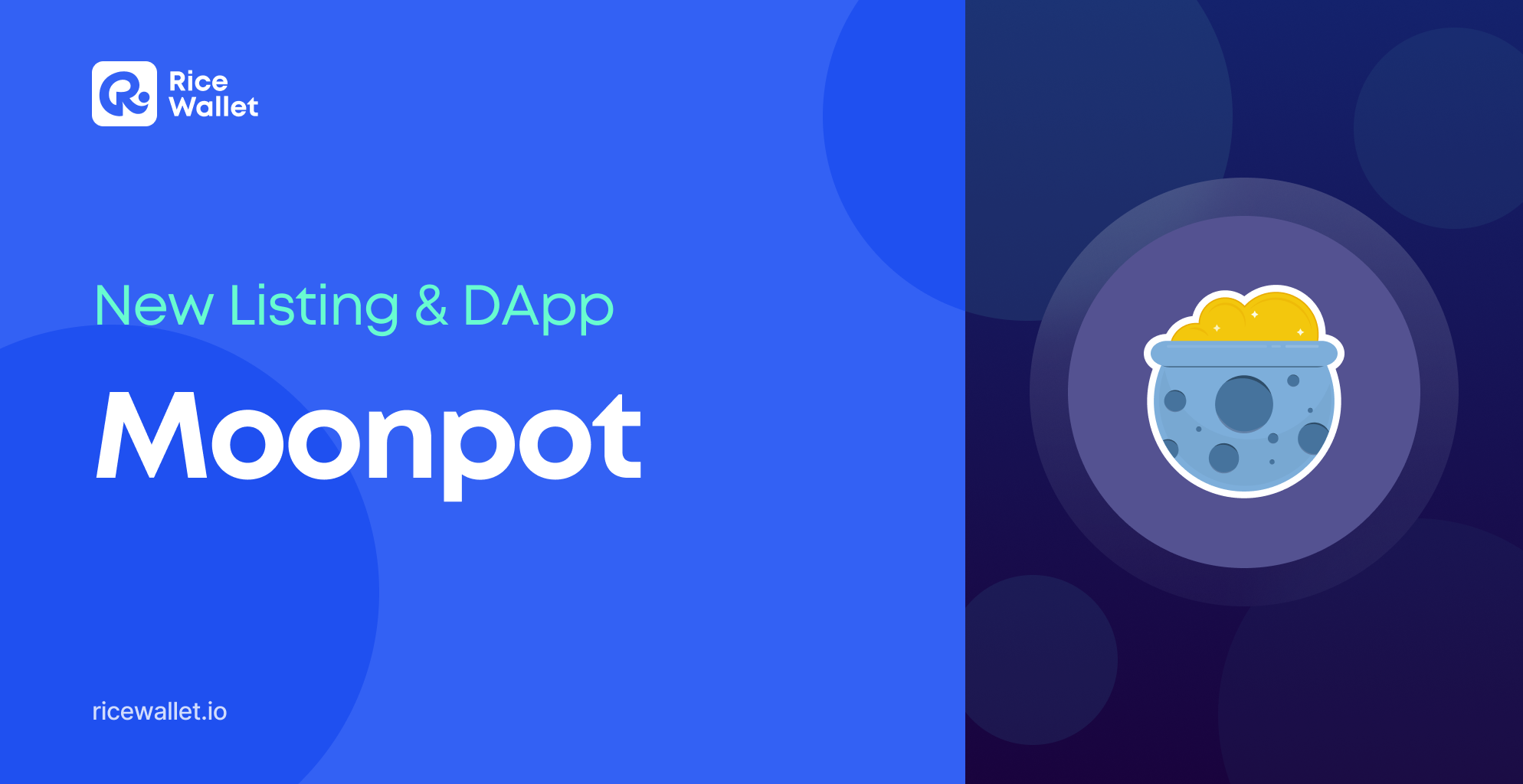 Moonpot is a win-win Savings and GameFi Platform built on BNB Smart Chain & Fantom Network. There, participants who deposit tokens will have chance to earn interest with high APY and draw lucky prizes. Moonpot is powered by Beefy – a Multichain Yield Optimizer with autocompounding crypto assets for the best APYs.
Currently, RICE Wallet has officially integrated Moonpot DApp in 2 networks of BNB Smart Chain and Fantom, support users easily join to earn interest right on RICE.
How to Play on Moonpot:
Players deposit tokens across multiple blockchains into one of win-win Pots powered by Beefy.

All deposits are combined to generate yields. Half of the earnings are returned to Moonpot users as interest, and half goes to the prize pool.

Every draw smart contracts randomly pick lucky players to share last week's generated prize pool. 
How to use Moonpot on RICE Wallet
1. Open RICE Wallet, choose DApps, BNB Smart Chain or Fantom network
2. Enter Moonpot in the Search box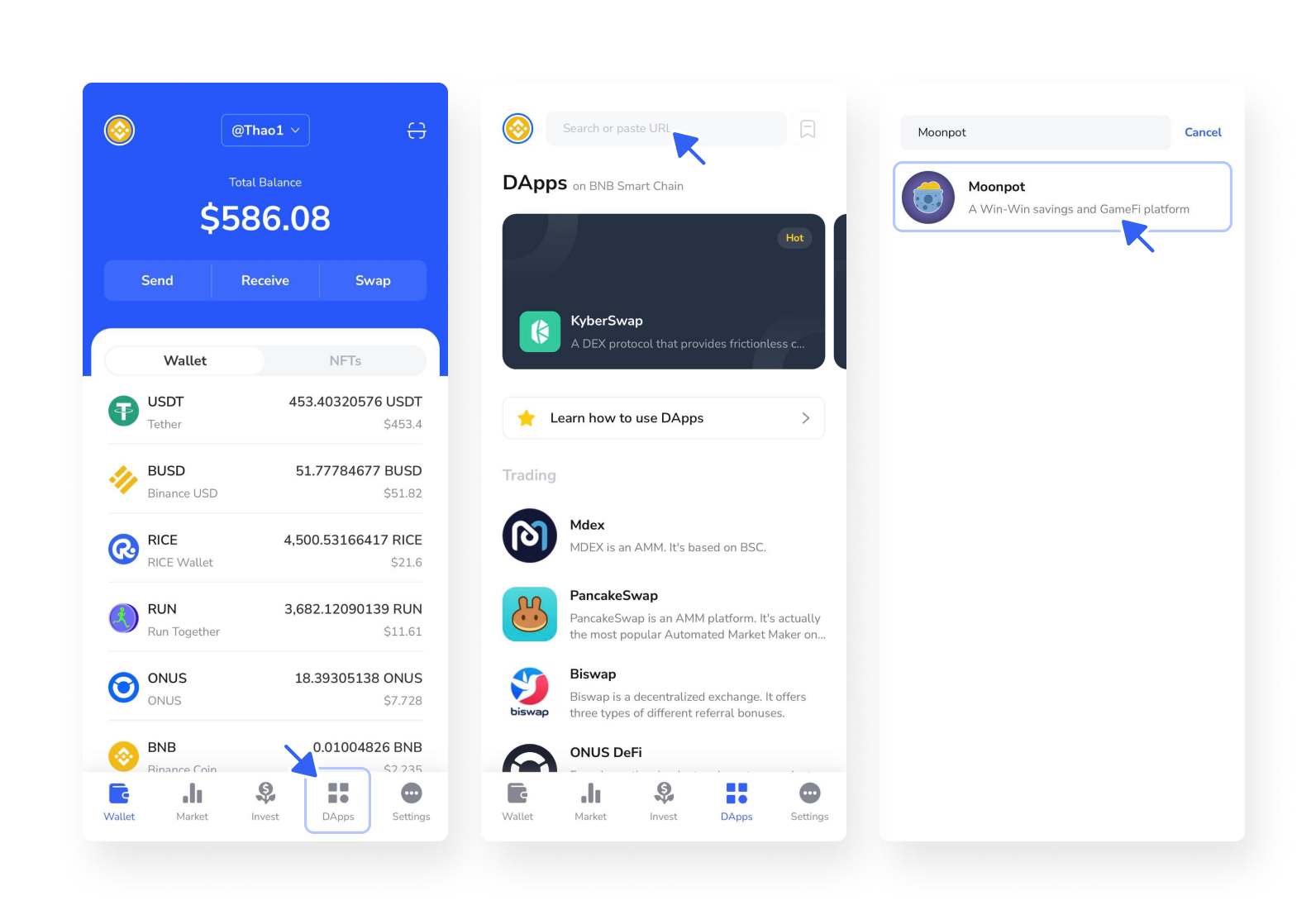 3. Connect your wallet to the DApp
4. Choose one of the Pots and deposit token