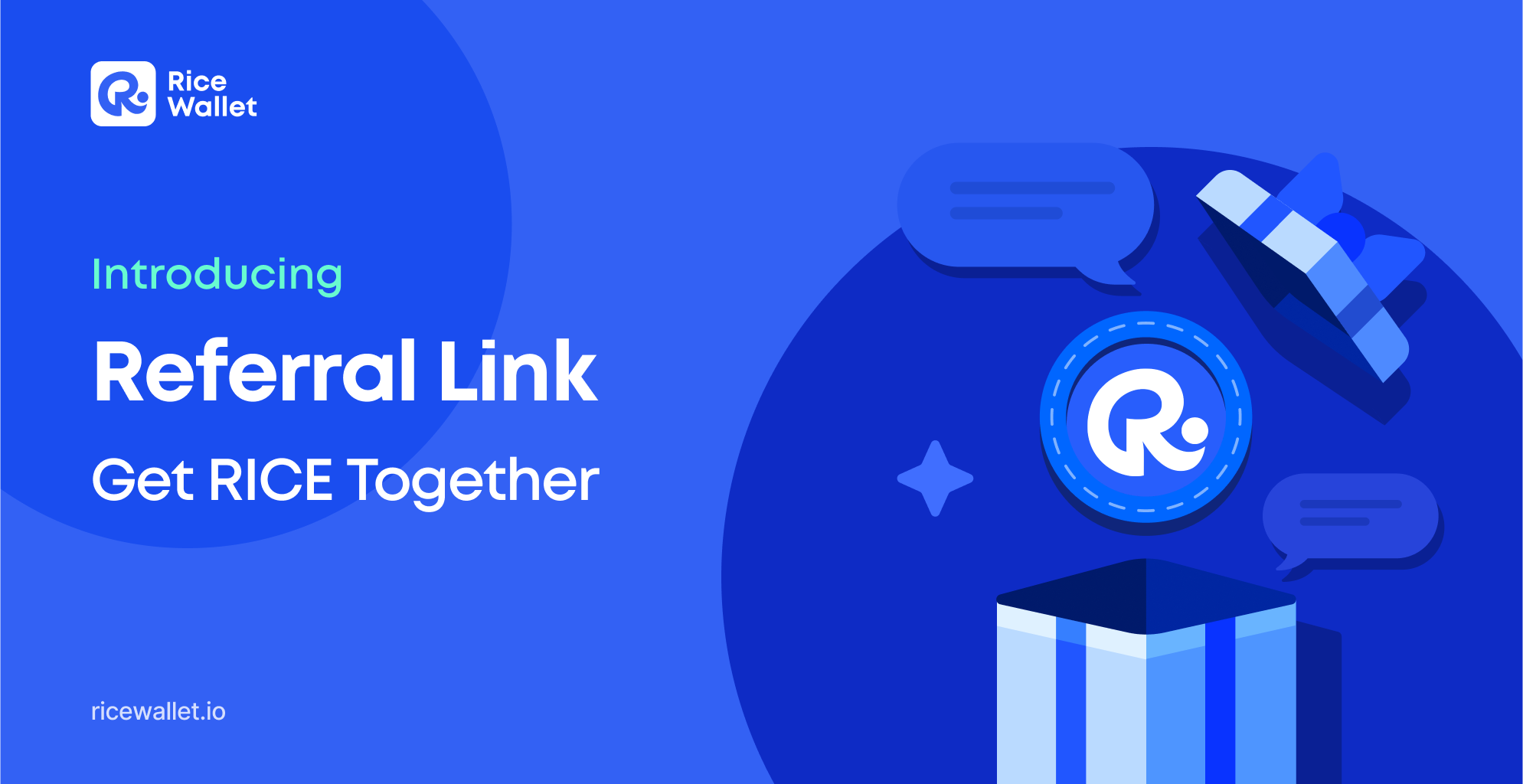 Starting today, July 13, 2022, the Referral feature on RICE Wallet V1.2.5 has officially been upgraded. Accordingly, each personal wallet will be provided 01 Referral Link beside the Referral Code as before. By inviting friends to use RICE Wallet through Referral Link, you will get 3 RICE rewards on every successful referral.
With Referral Link, it will be easier for everyone to share RICE Wallet with friends. A new successful user needs to:
(1) Create a new wallet or import wallet on RICE Wallet
(2) Make at least one transaction on RICE Wallet (Approval/Send/Swap)
RICE system will automatically give 3 RICE to the Reward wallet when the referrer fulfills the conditions.
Please update RICE Wallet V1.2.5 to experience.
How to invite friend by Referal Link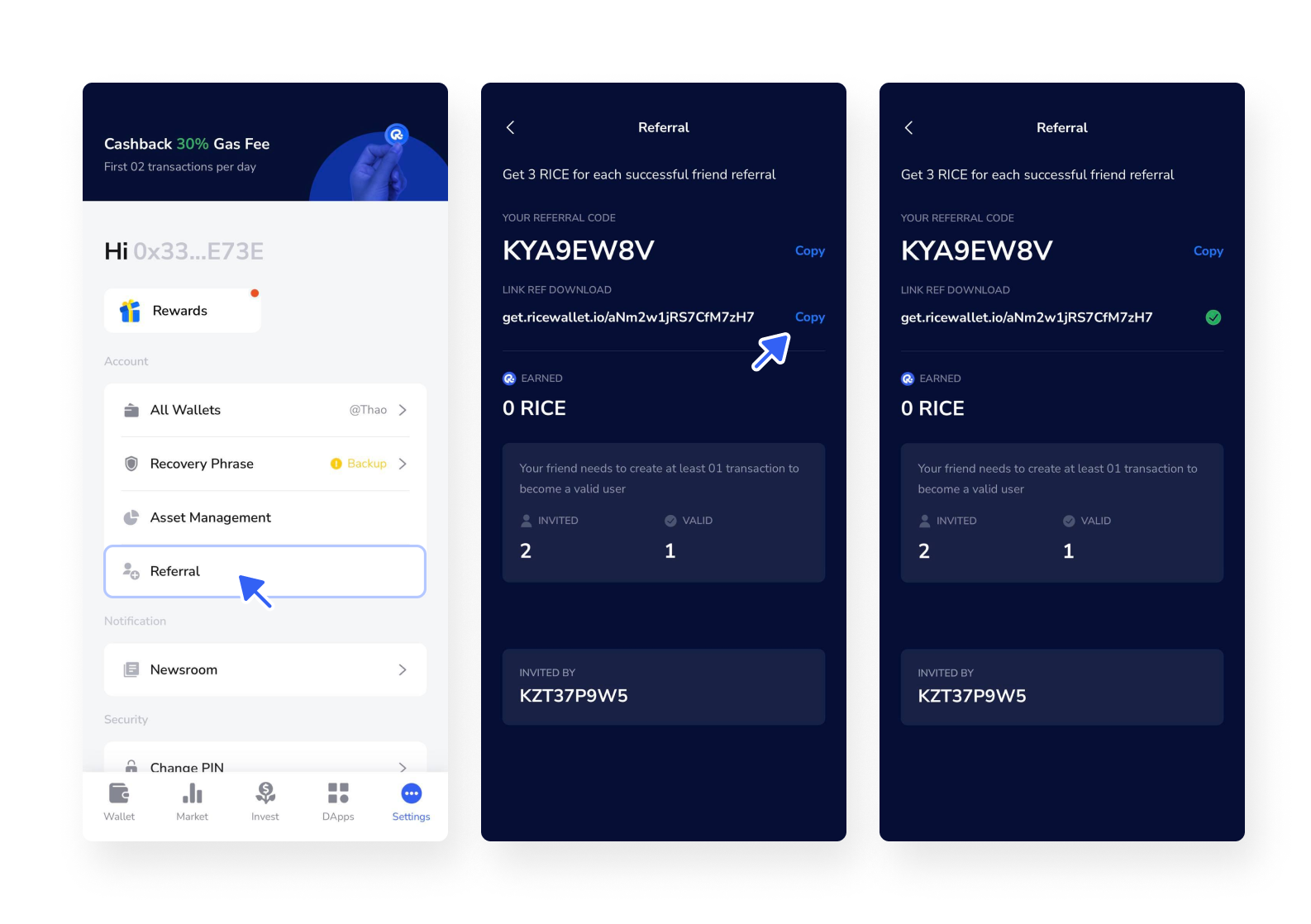 1. At the main screen, go to Setting
2. Select the Referral feature
3. Copy the Referral Link and invite your friends to download RICE Wallet
4. Guide your friends to do the above requirements
Note:
Users can choose 1 of 2 ways: use Referral Link or Referral Code to invite friends

Entire referral rewards are not affected after the feature upgraded