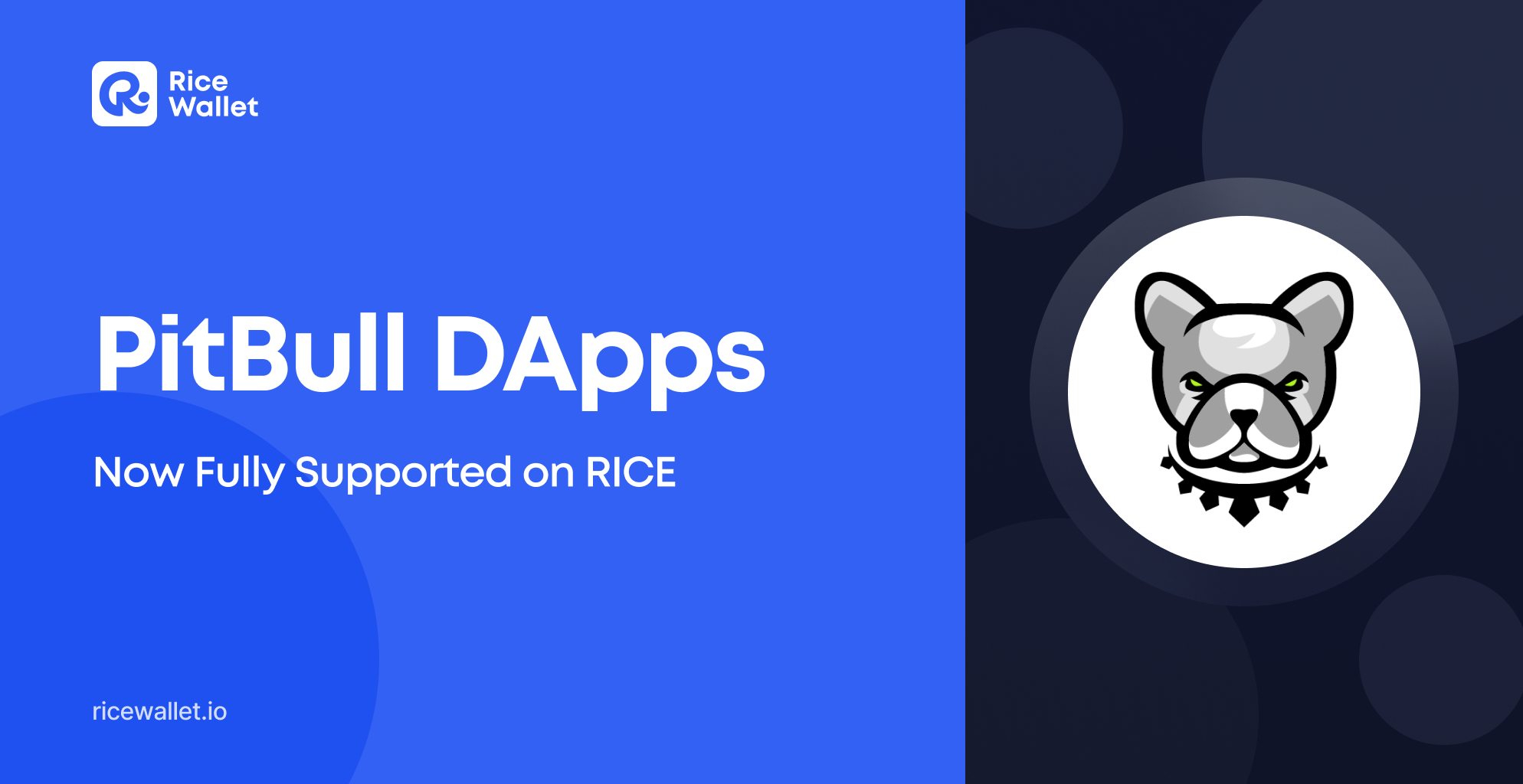 RICE Wallet has officially integrated 3 DApps of the Pitbull Community ecosystem at the BNB Smart Chain network, including: PitSwap, PitSafe and PitFarm, supporting users to access on RICE conveniently.
Pitbull Community and PIT token
Pitbull (PIT) is known as a meme token that takes the image of a pet dog Pitbull to set name and symbol for the project. Since launching in March 2021, Pitbull has been supported by millions of volunteers, thanks to the positive activities that the project contributes to society, especially sponsor for RoldaORG – a charity dedicated to helping stray dogs in Romania.
Incentives of PIT token:
Auto-staking reward: Anyone holding PIT token will be automatically transferred 2% reward to the wallet by the system without participating in any activities.
High security: Every transaction of PIT is put into the Liquidity Pool and locked permanently. Therefore, contracts in Pitbull cannot be modified. The development team joins as a volunteer team and does not have any ownership rights. It is made for 100% community use.
Pitbull Products
PitSwap is a AMM DEX developed not only to support users to buy and sell PIT token easily, but also can trade a lot of pairs on BSC network, similar to PancakeSwap. .
PitFarm is a place to farm PIT token and redeem NFT issued by the project. Revenue from the sale of NFTs will be allocated as follows:
15% used for project marketing

15% for donation purposes

60% deposited in Liquidity Pool

10% used to mint PIT tokens
PitSafe is designed as a comprehensive manager for users to invest in BSC assets, with a variety of tools to maximize profits.
How to use PitSwap on RICE Wallet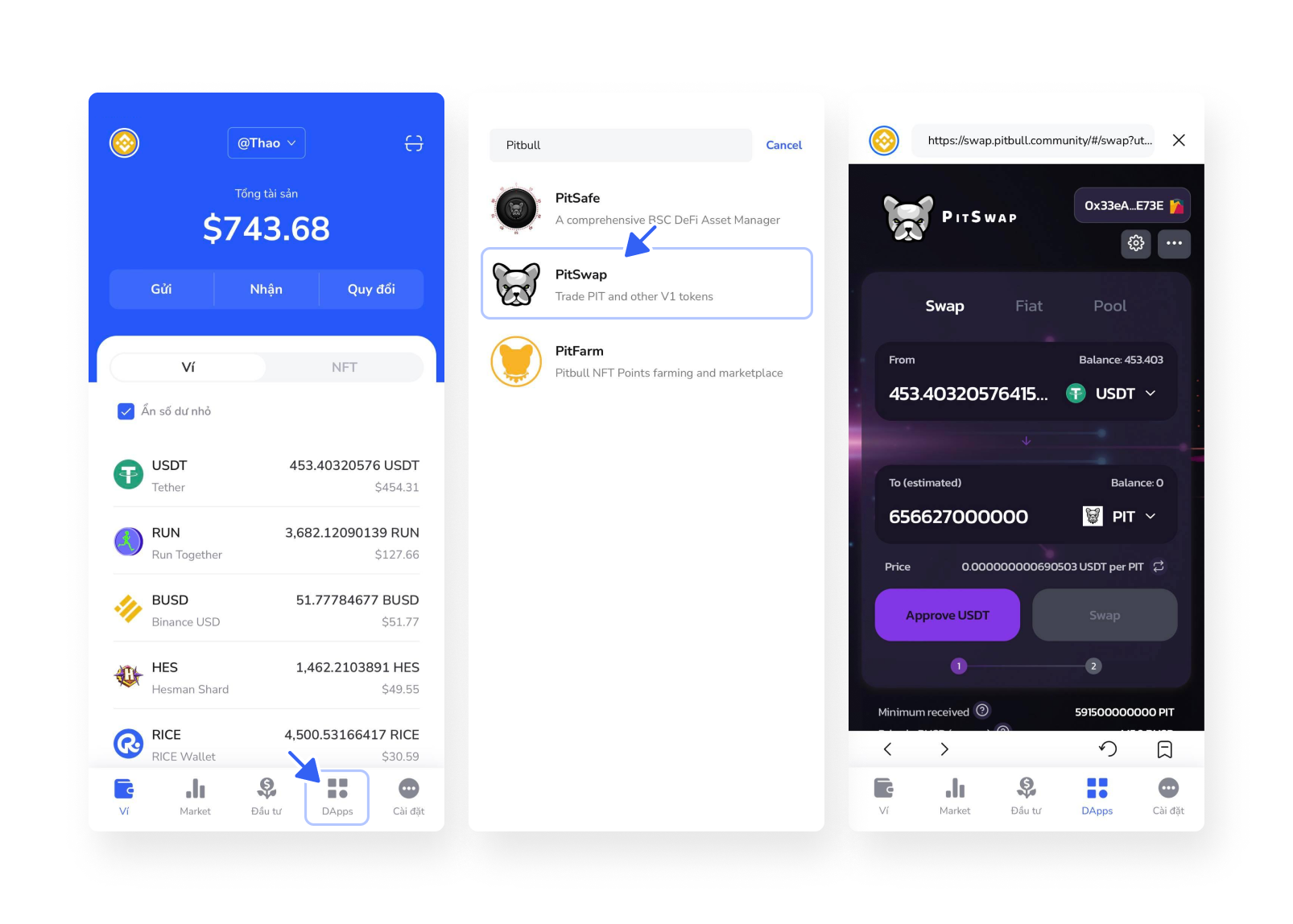 1. Open RICE Wallet, select DApps feature, BSC network
2. Enter the Pitbull in the Search box >> choose PitSwap
3. Connect the wallet to the DApp and make swap transaction with any pair support
Similar to PitFarm and PitSafe