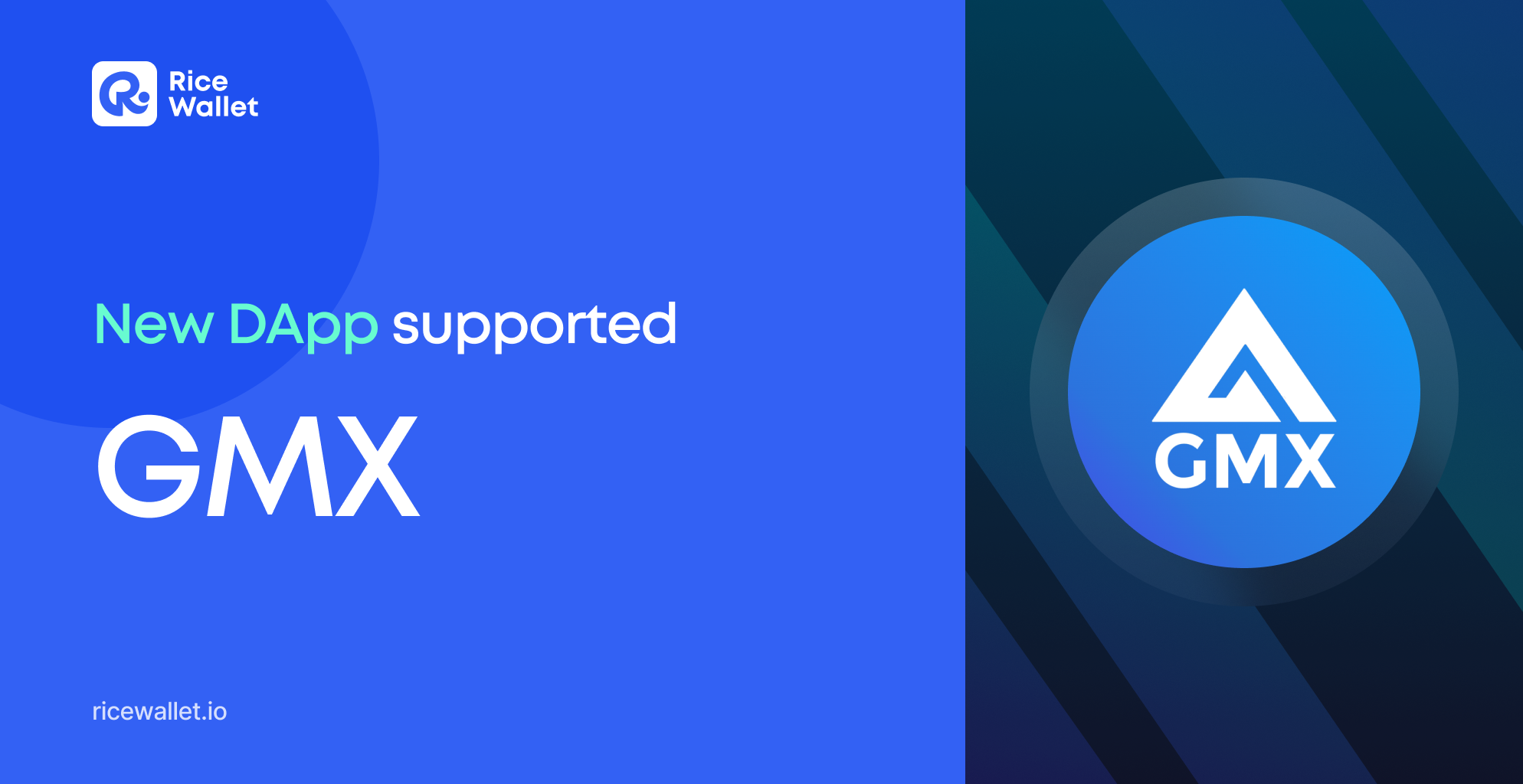 RICE Wallet has officially integrated DApp GMX on Arbitrum and Avalanche network, supporting users to trade leverage on RICE conveniently.
GMX is a Decentralized Perpetual Exchange that allows users to trade spot or perpetual future contract with up to 30x leverage. GMX works on 2 chains: Arbitrum and Avalanche, provides Long, Short, Swap tool, supports most of top coins such as BTC, ETH, AVAX, LINK…
Advantages of GMX:
Save Cost: Enter and exit positions with minimal spread and zero price impact. Get the optimal price without incurring additional costs.

Reduce Liquidation Risks: An aggregate of high-quality price feeds determine when liquidations occur. This keeps positions safe from temporary wicks.

Simple Swap: Open positions through a simple swap interface. Conveniently swap from any supported asset into the position of your choice.
How to use GMX on RICE Wallet
1. Open RICE Wallet, choose DApps feature >> Arbitrum or Avalanche Network
2. Enter GMX in the Search box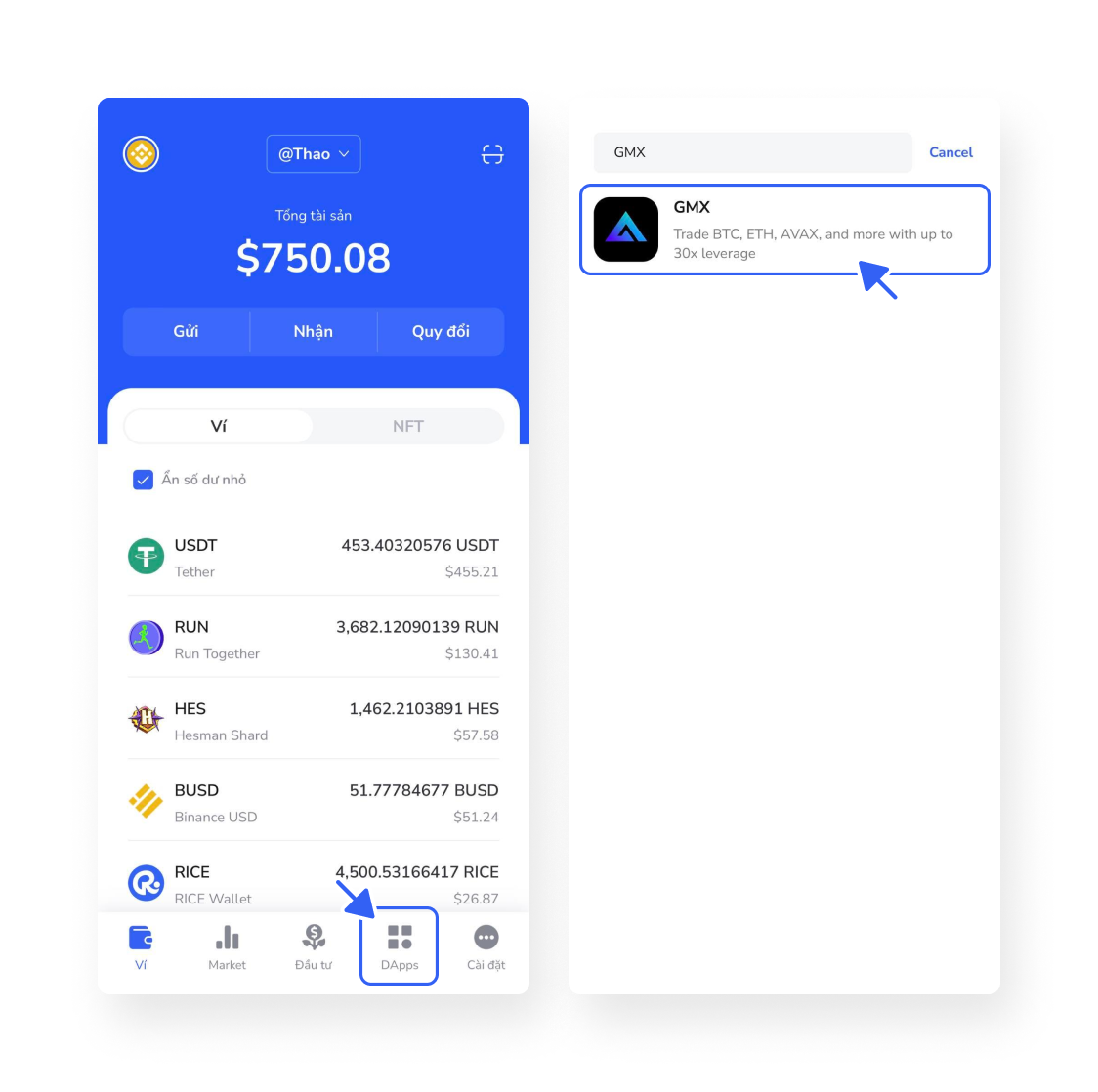 3. Connect wallet to DApp via Metamask
4. Select token pair to trade with one of orders:
Long: Buy leverage

Short: Sell Leverage 

Swap: Convert token