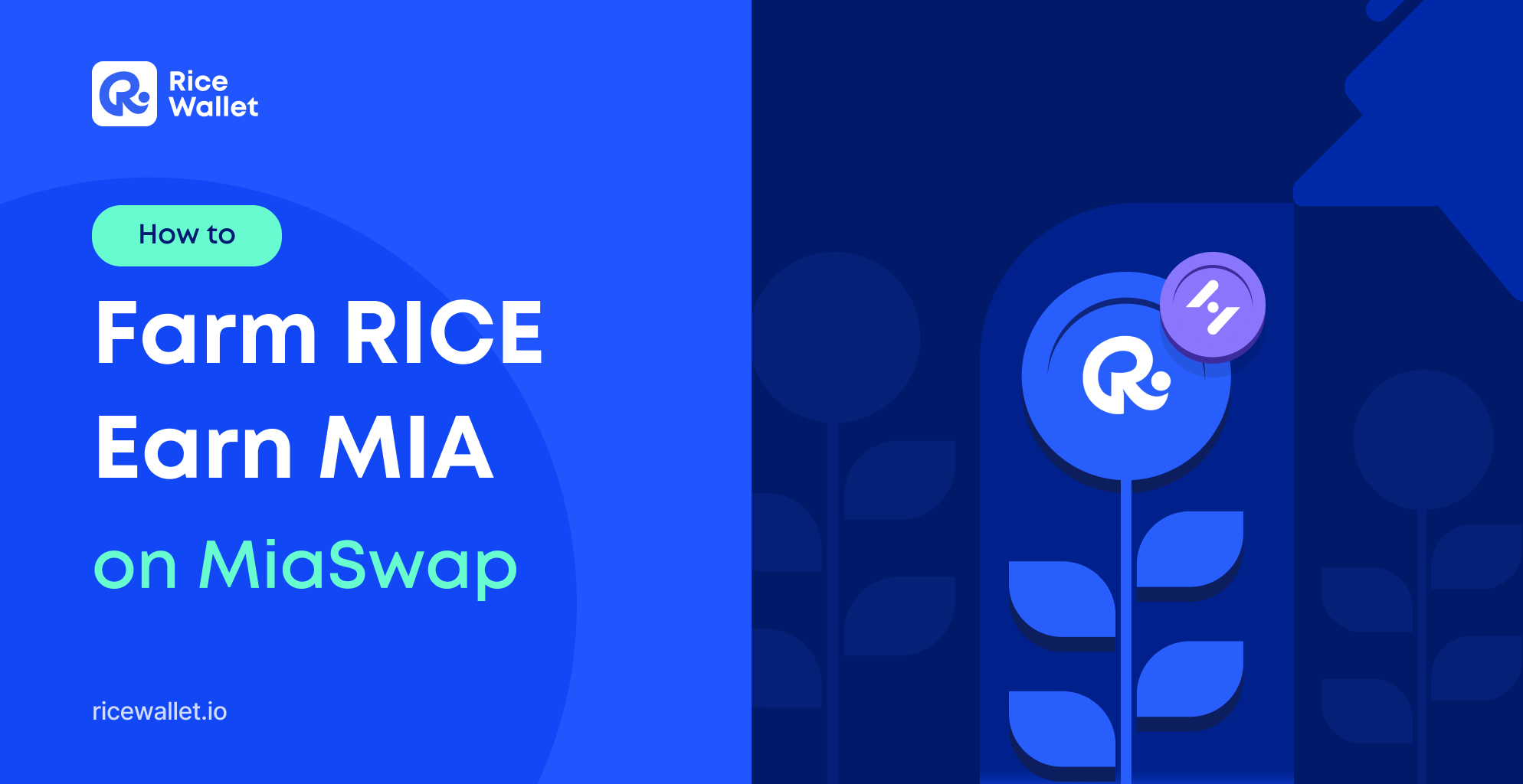 After being deployed on ONUS Chain, everyone can now swap or add liquidity for RICE tokens on MiaSwap. Along with that, you can join the Farming Pool for RICE with an interest rate of up to 400% APR.
MiaSwap is the first AMM DEX protocol on ONUS Chain (decentralized exchange with automatic market-making mechanism). MiaSwap acts as the main source of liquidity for the entire ecosystem, allowing users to trade assets with low fees and earn good profits based on the liquidity they provide.
How to stake RICE on MiaSwap
To join Farming pools on MiaSwap, users need to stake LP tokens according to the respective Farming pools.
Step 1: At ONUS Chain main screen, access DApps and select MiaSwap
Step 2: At the MiaSwap homepage, select Liquidity. Enter the token and the amount of liquidity to receive LP tokens.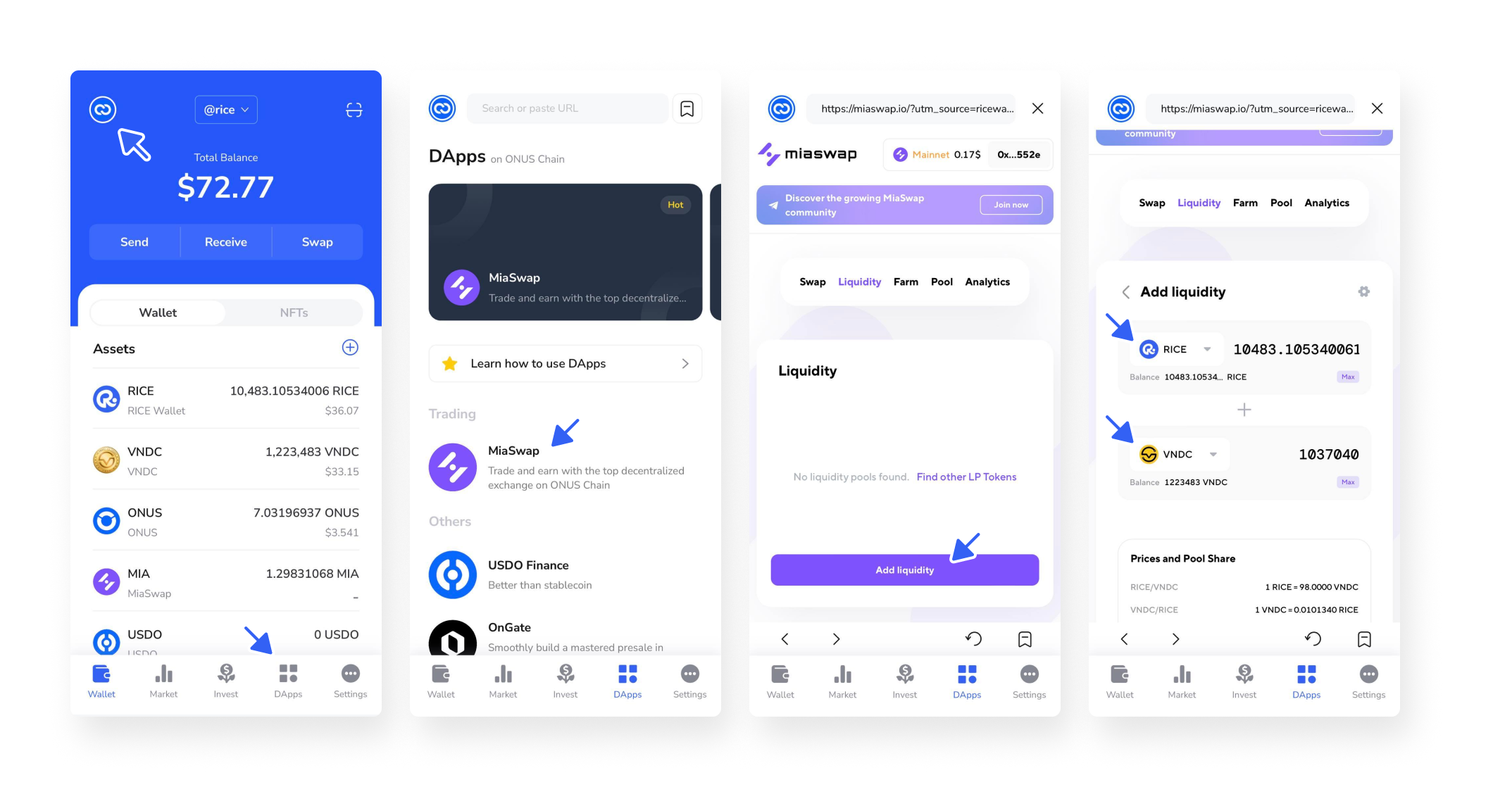 Step 3: Select the Farm feature and find the pool corresponding to the LP received.
Step 4: Enter the desired quantity and confirm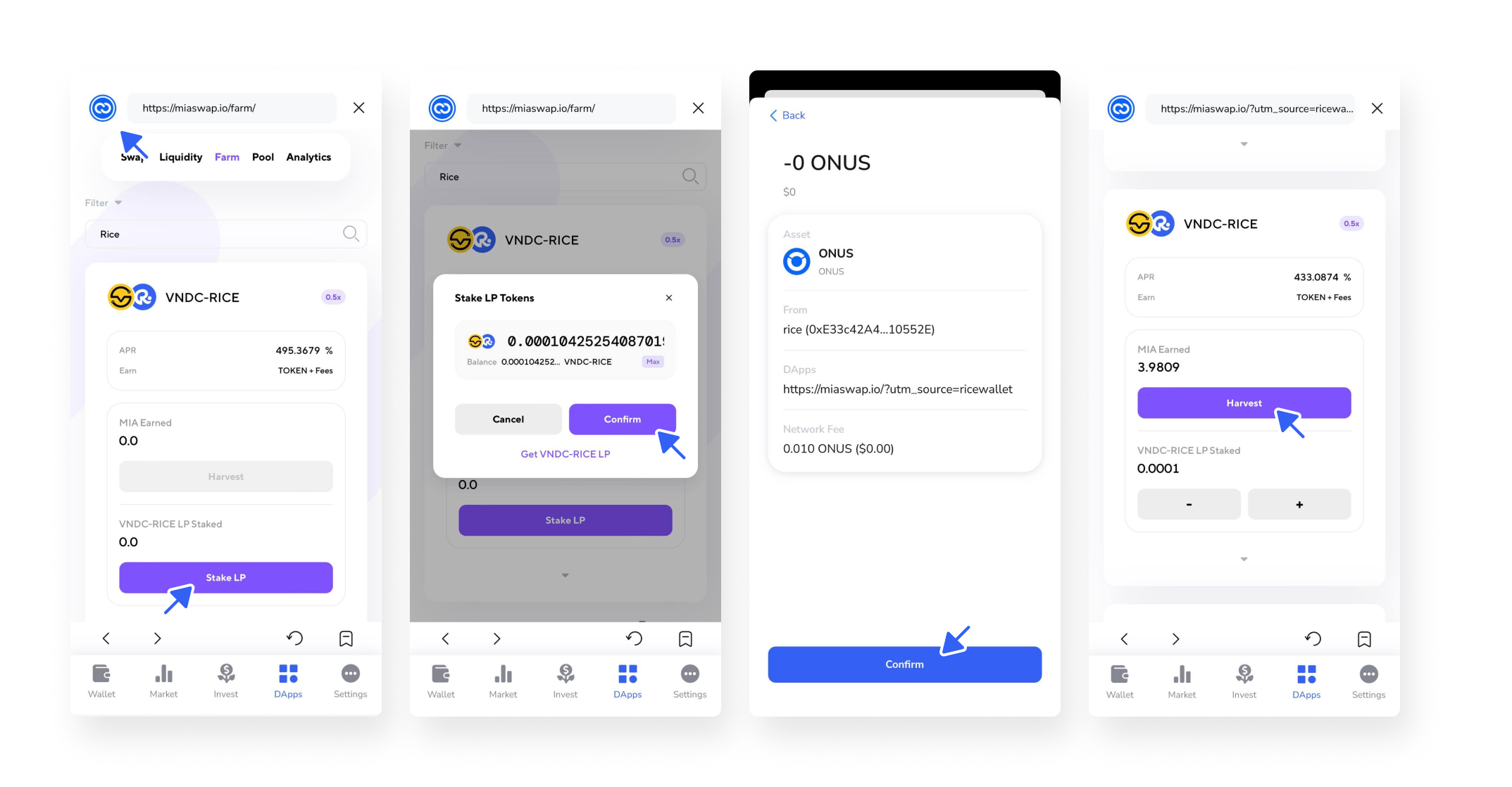 Farm RICE at: https://miaswap.io/farm/