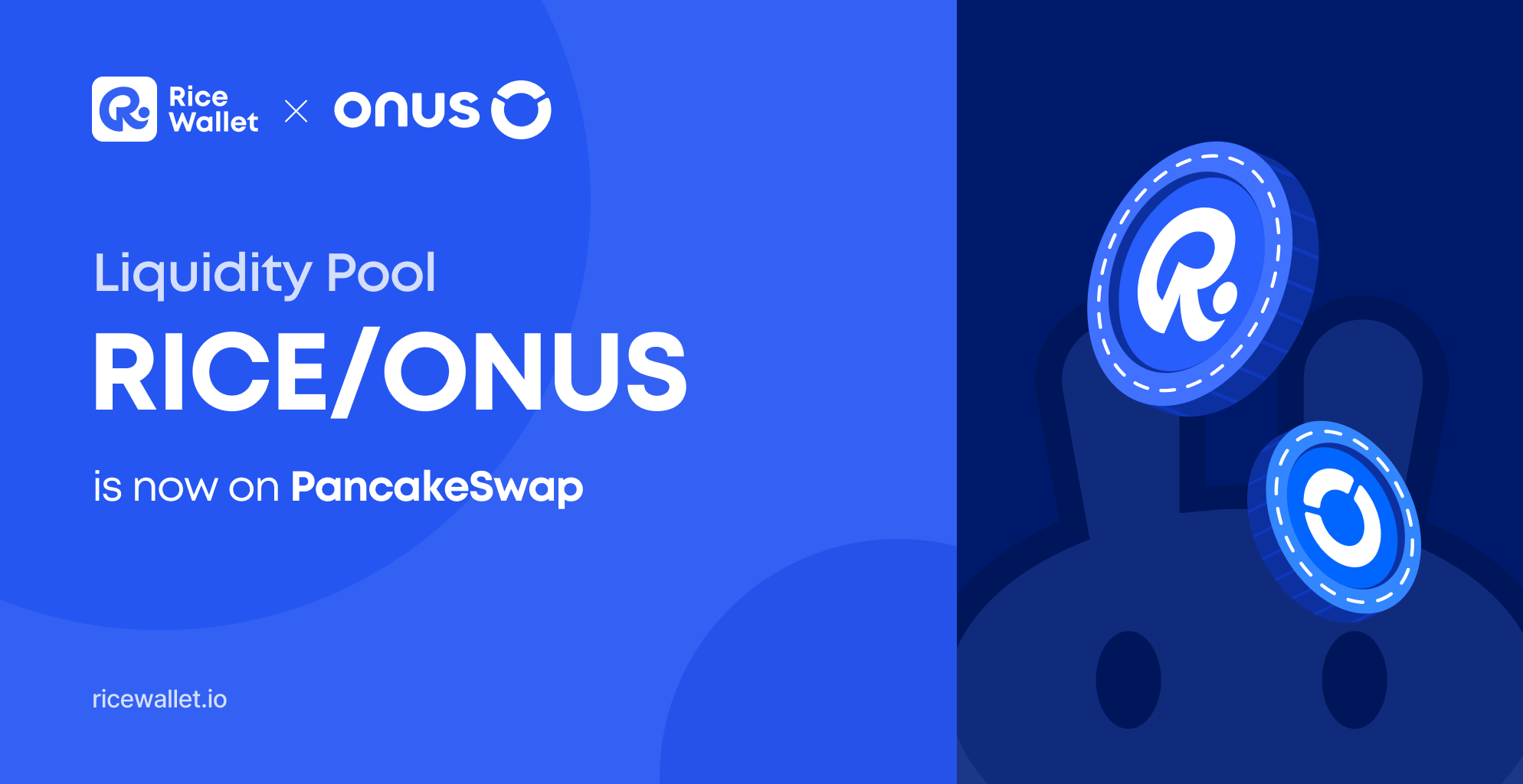 To make it convenient for users to trade, and to expand the ecosystem for RICE, starting from May 5th, RICE Wallet cooperates with ONUS to open a new RICE/ONUS liquidity pool on PancakeSwap.
After the RICE/ONUS liquidity pool is added, everyone can easily swap RICE for ONUS, or vice versa on PancakeSwap or ONUS DeFi: onus.exchange.
About RICE/ONUS Liquidity Pool on PancakeSwap: https://pancakeswap.finance/info/pool/0xd6963960dd1cd00310fa594fa7839bbe8bd6487a 
Total value: $136,000
About ONUS
ONUS Token is a utility token used in the entire ONUS ecosystem, including paying/reducing transaction fees, mortgage and repaying loans, receiving reward and ownership via ONUS Shares, participating in Staking/Farming, becoming a VIP user/business partner, participating in Launchpad programs, and voting on ONUS decisions. In addition, ONUS is considered an asset representing the value of the ONUS platform; investors who own ONUS will receive rewards every day.
Learn more about ONUS at: https://goonus.io/en