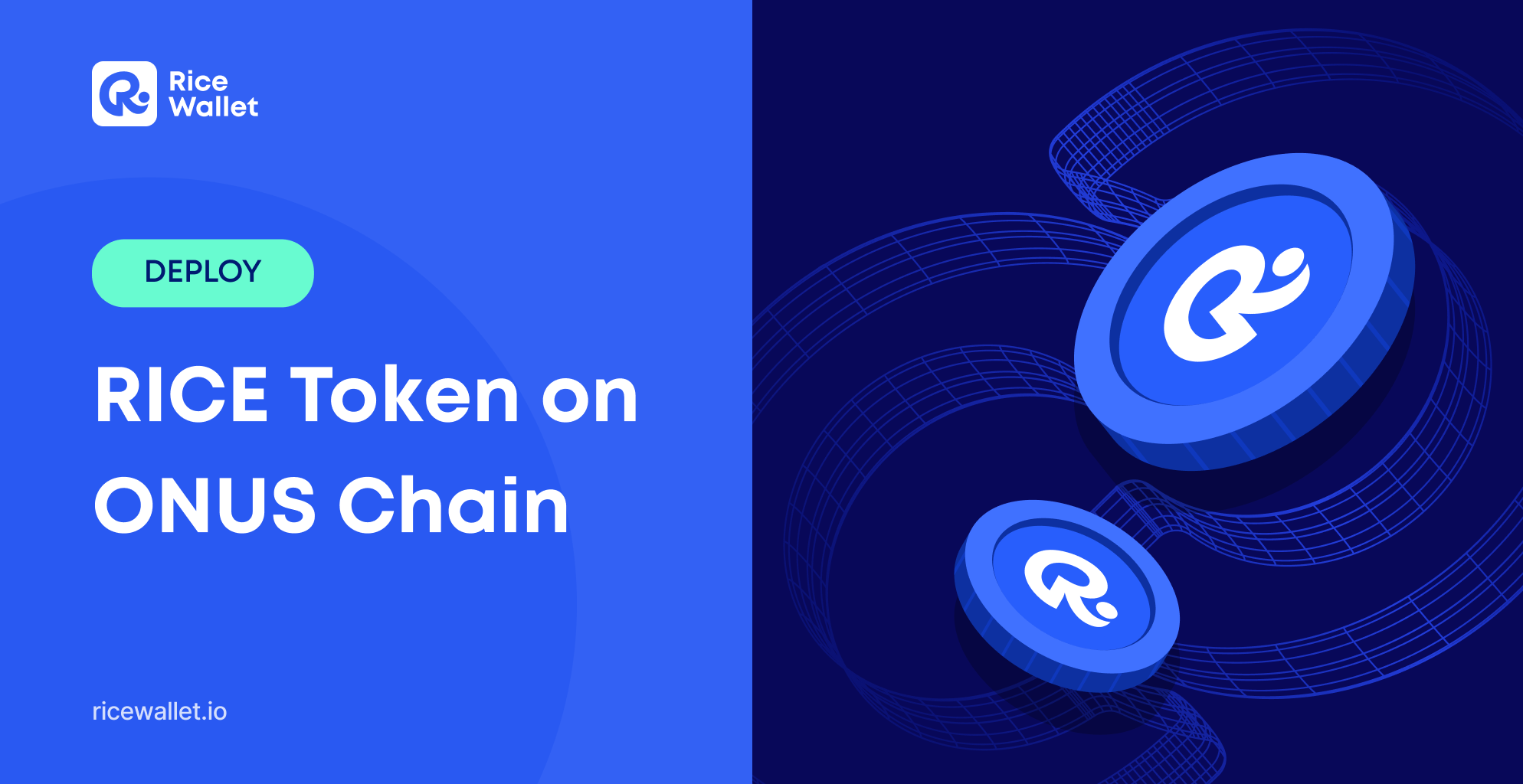 RICE officially issued 100,000,000 tokens on ONUS Chain after burning the same amount on Ethereum. RICE Wallet's blockchain expansion on ONUS Chain aims to:
Support users to own RICE on 4 differents networks: Ethereum, BSC, Polygon and ONUS Chain
Save gas fees when users trade RICE on ONUS Chain.
Create liquidity for RICE on MiaSwap
RICE details on ONUS Chain:
Name: RICE
Symbol: RICE
Decimals: 18
Smart Contract: 0xdF297316921b427c66D8a17A9ACd6ddb99C5Cea3
About ONUS Chain
ONUS Chain is a high-performance, scalable, EVM-compatible blockchain platform built on the BNB Application Sidechain (BAS). ONUS Chain has a friendly interface accessible to all developers and users at a low cost.
In particular, with solid support from ONUS through a community of more than 2.5 million users and RICE Wallet with more than 1 million wallet addresses, ONUS Chain possesses a reliable launch platform to popularize to mass users right from the moment initial. ONUS Chain also received support from numerous development teams to convert and run their projects on the ONUS Chain Mainnet.