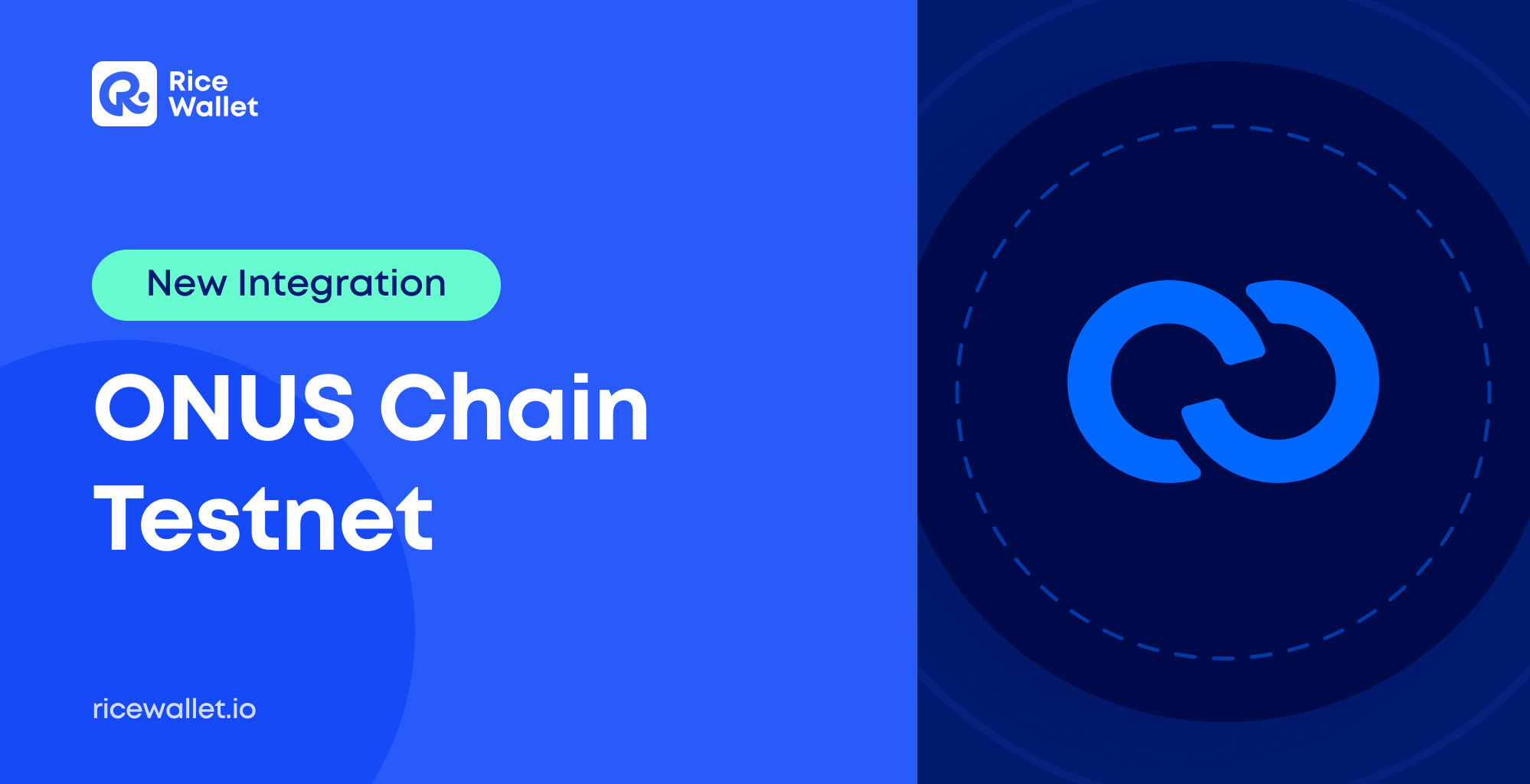 Researched and developed by ONUS Foundation, ONUS Chain is a blockchain network designed to remove any barriers that may prevent consumers from making use of decentralized services.
As one of the main partners, RICE Wallet will be the official non-custodial wallet in the ONUS Chain ecosystem. With the launch of the testnet, users can now experience ONUS Chain on RICE Wallet without having to install the network every time, as well as get the earliest updates on tokens and DApps in the ONUS ecosystem.
How to experience ONUS Chain Testnet
1. Send/Receive with ONUS Chain
As an Ethereum virtual machine compatible blockchain, sending/receiving assets with ONUS Chain is the same as on Ethereum, BNB Smart Chain, Polygon, etc. You need some ONUS as gas fees when doing transactions on ONUS Chain.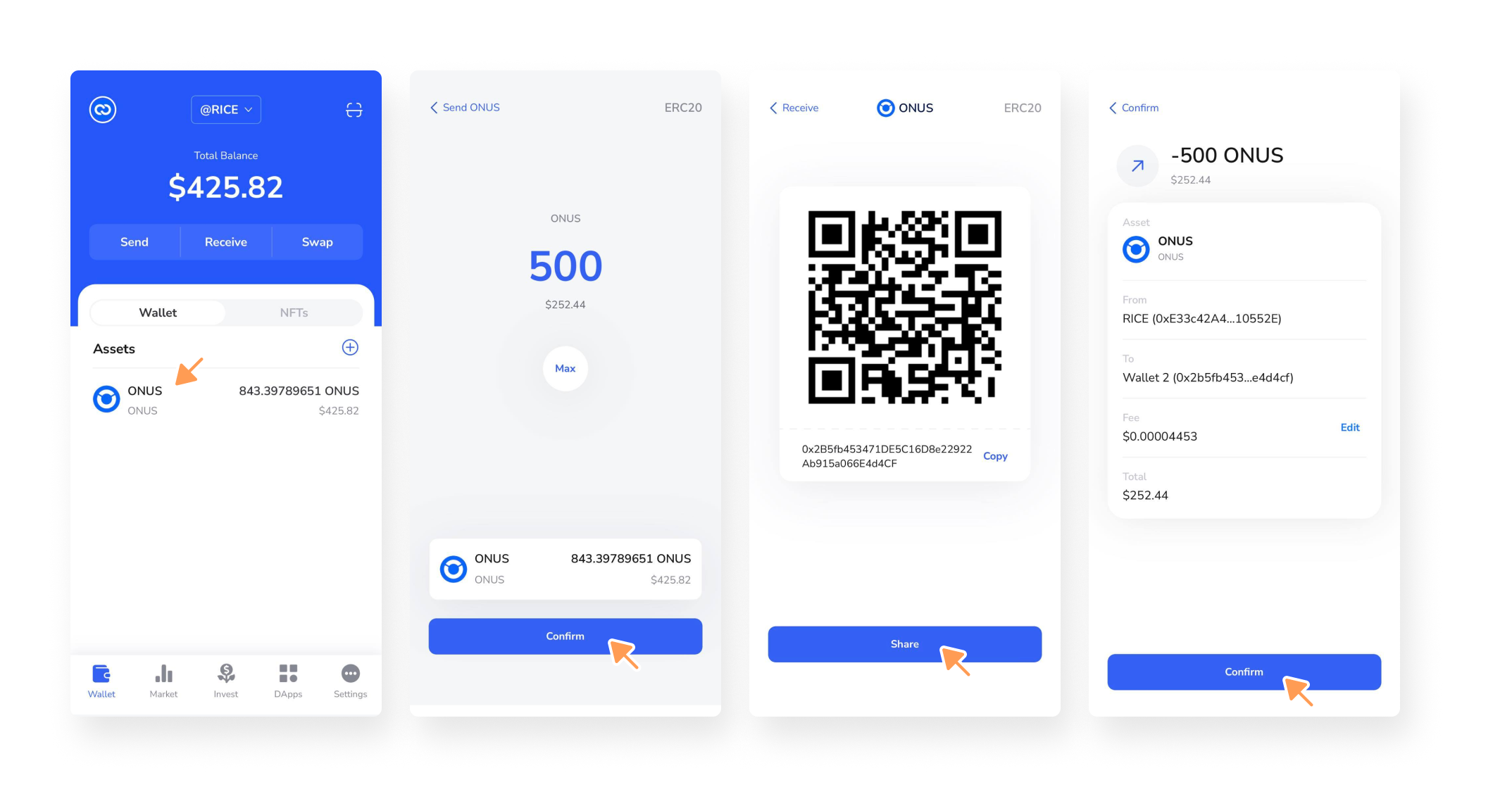 2. Get ONUS Testnet from ONUS Faucet
During the testnet phase, everyone can get free ONUS coins to experience ONUS Chain and easily access DApps.
Step 1: At ONUS Chain Testnet, tap on DApps, then select ONUS Faucet or visit faucet.onuschain.io/.
Step 2: Enter the wallet address to receive ONUS coins, then select "Give me ONUS"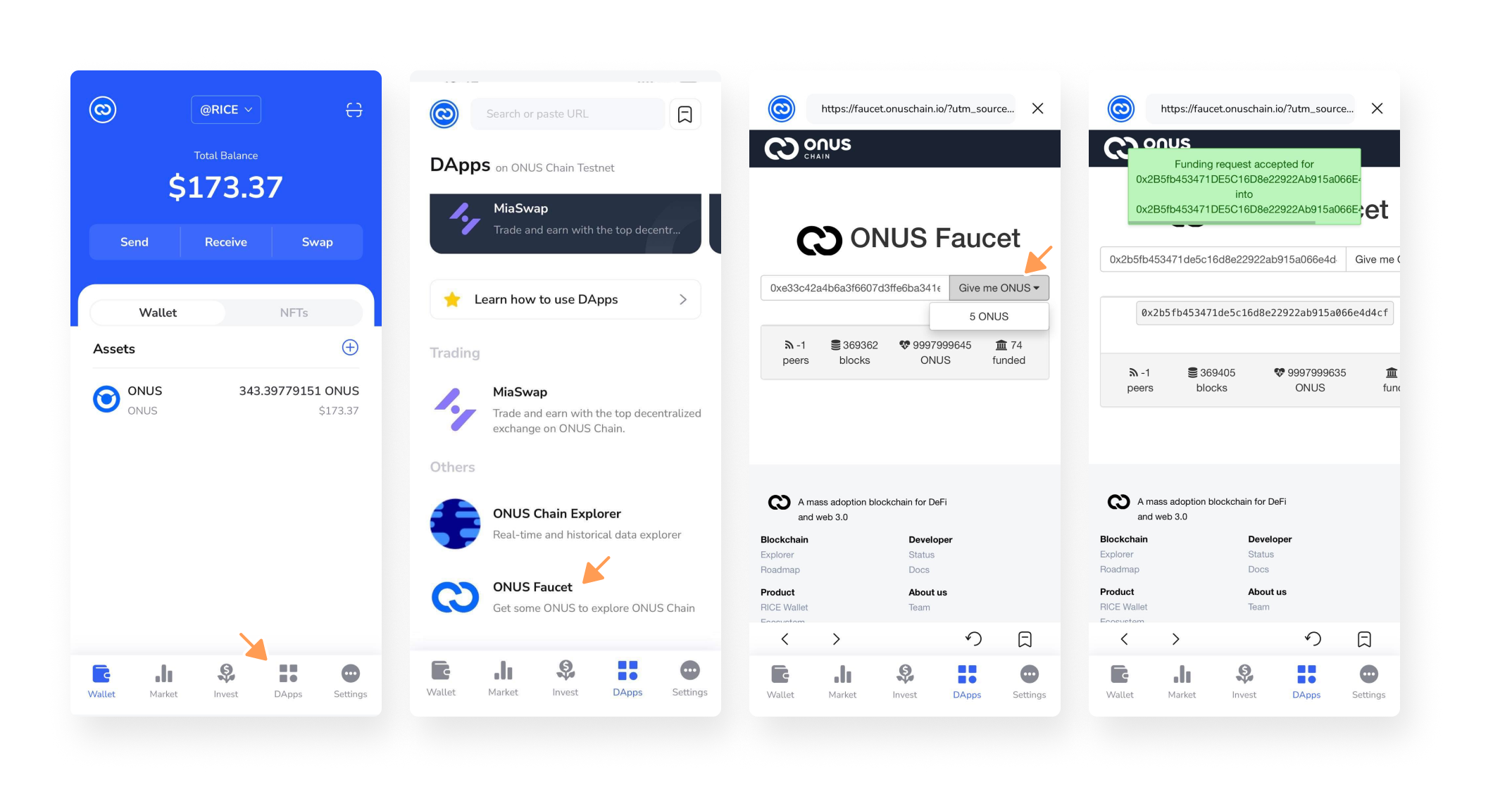 3. Try out early DApps
Currently, MiaSwap – the first decentralized exchange on ONUS Chain is also in the testnet stage. Everyone can experience swapping, join Farming pools or add liquidity on MiaSwap with ONUS coin received from ONUS Faucet.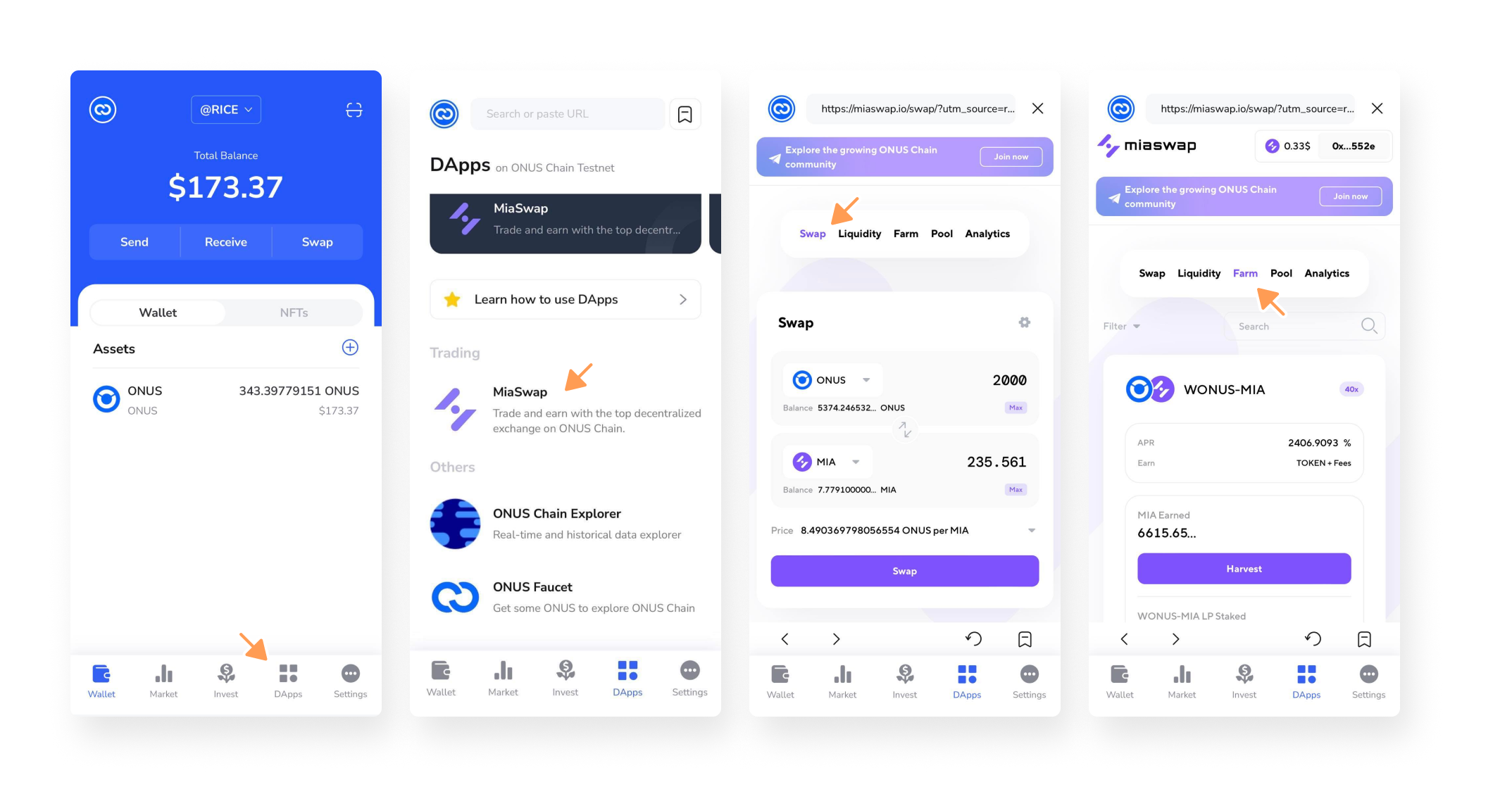 Learn more about ONUS Chain at: onuschain.io