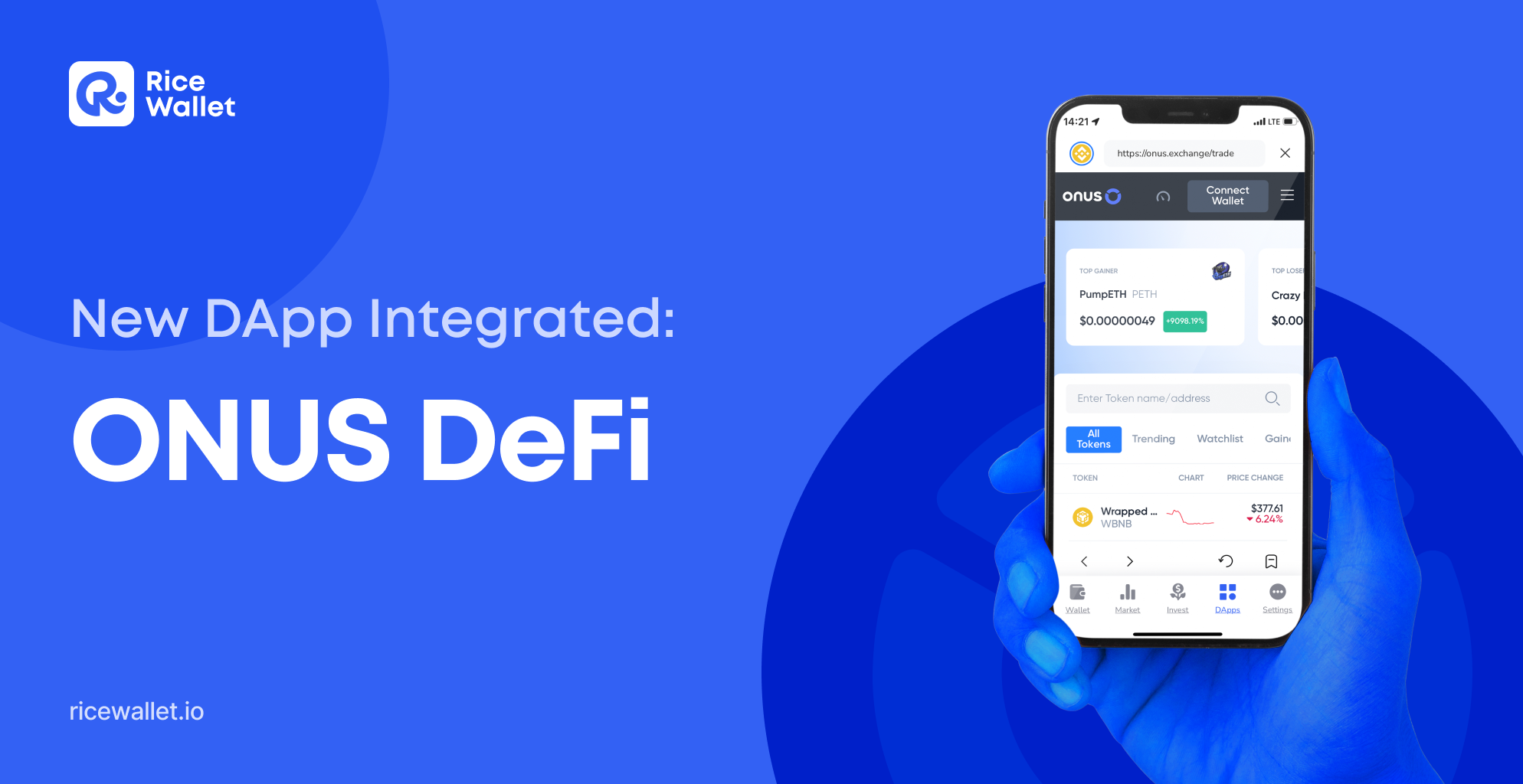 Yesterday, the ONUS team officially launched the ONUS DeFi – a completely new product to support investors to have easier access to the decentralized financial market.
Currently, ONUS DeFi has been integrated on RICE Wallet at the DApps feature, the BNB Smart Chain network. Users can directly interact with all ONUS DeFi utilities right on RICE, including: ONUS Dex, Invest, NFTs and Launchpad similar to accessing ONUS DeFi's official website: https://onus .exchange/
Main Features on ONUS DeFi:
Trade: Buy/sell Crypto with the best exchange rate and liquidity
Invest: Opportunity to maximize profits for investors through:
Pool: Stake tokens and earn new token 

Liquidity: Open liquidity for any asset pair to receive LP tokens

MiniFarms: Stake LP tokens to get token rewards with high APY
NFTs: Issue ONUS VIP Membership NFT to increase benefits for users who hold ONUS token in long term.
Launchpad (IDO): Support projects that first issue tokens to the community through DEX, through which users have the opportunity to own the fastest newly released tokens at the most favorable exchange rate.
In addition, investors can track all details of more than 2500 tokens listed on ONUS DeFi including price, price movement, market chart, trading volume, orderbook…
Instructions for using some features on ONUS DeFi
First of all, users need to connect the RICE Wallet with the ONUS DeFi DApp to use the utilities.
Tap on DApp feature, choose BSC network, and access ONUS DeFi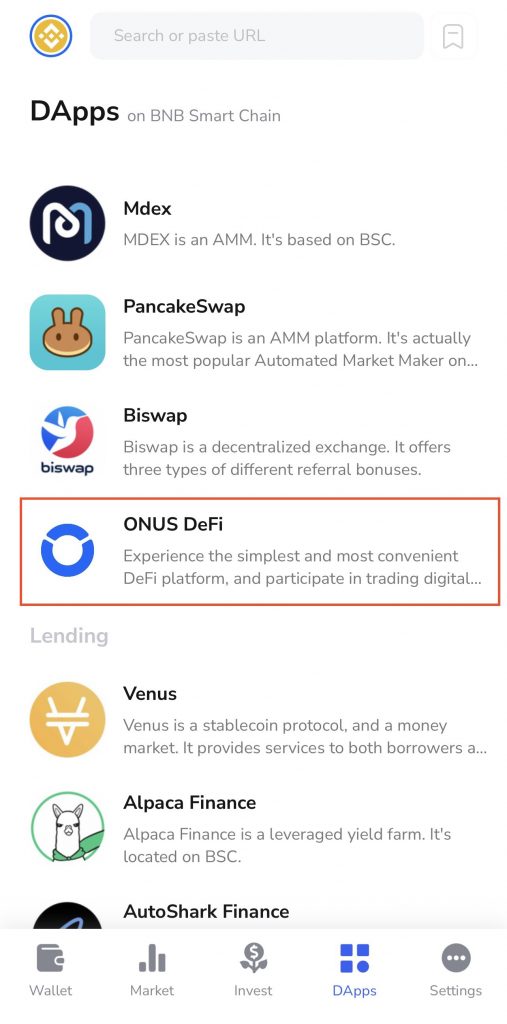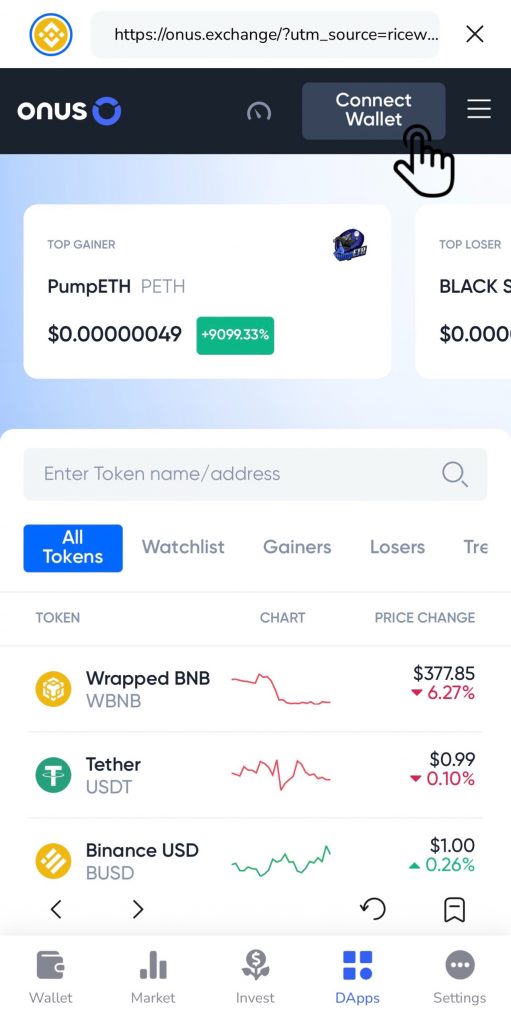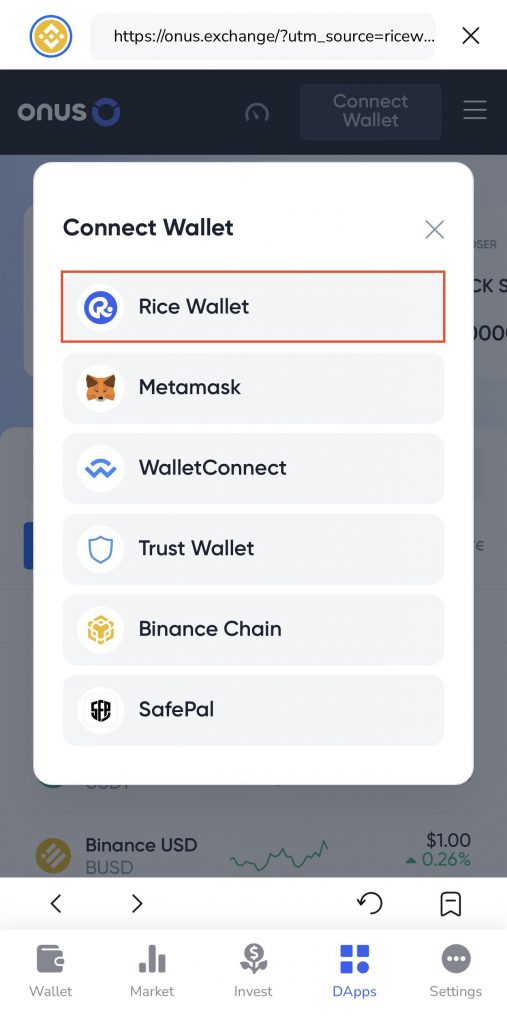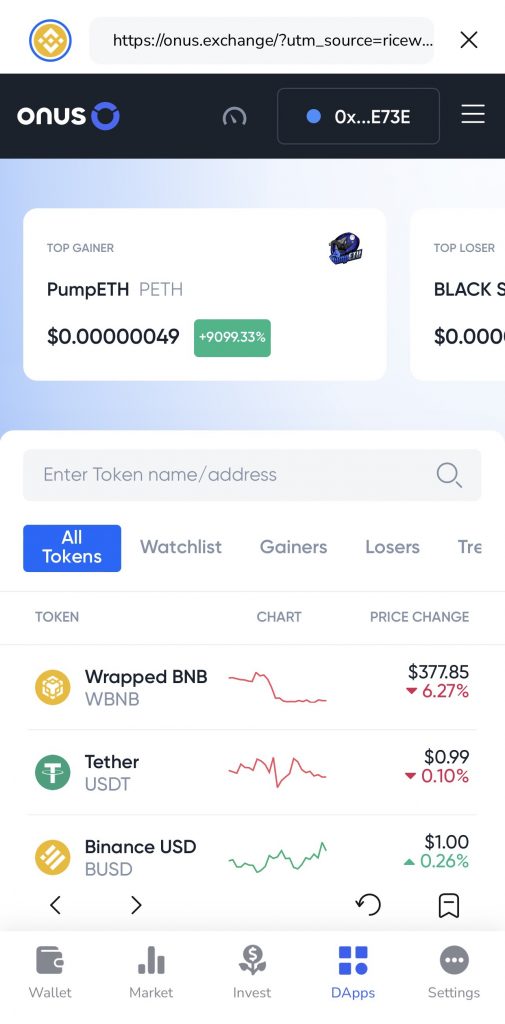 Buy/sell tokens on ONUS DeFi
On Menu bar, select the Trade feature.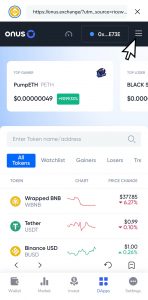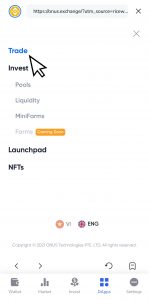 Select the asset pair to swap. For example, to swap ONUS to RICE, select the ONUS/RICE pair.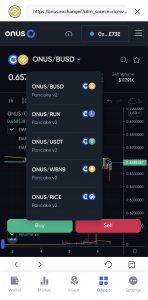 Enter an amount to swap. Adjust slippage accordingly, then approve token.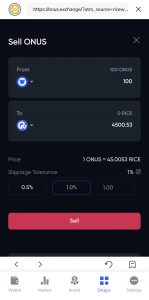 Check details and confirm transaction.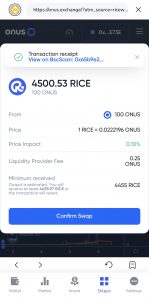 Open liquidity to receive LP token
On Menu bar, select the Liquidity feature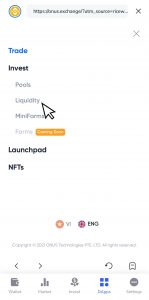 Click Add Liquidity to open liquidity for any asset. For example, to open the liquidity of the RUN/BUSD pair, your wallet needs a balance of both RUN token and BUSD token.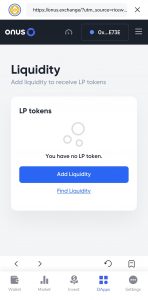 Enter an amount to add liquidity.
Check details and confirm transaction.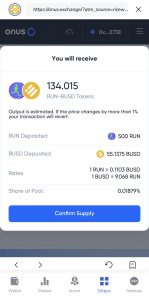 You can check the information about the asset pair you have added liquidity at "Find Liquidity"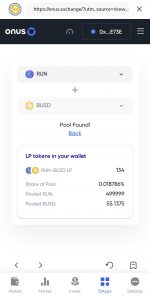 or withdraw assets from the Liquidity Pool at any time by "Remove".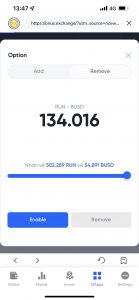 Stake LP token to MiniFarms to earn token
ONUS DeFi currently open 2 MiniFarms:
Stake RUN-BUSD LP token, get RUN token

Stake RUN-ONUS LP token, get RUN token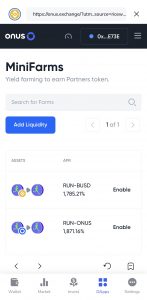 To participate in MiniFarm RUN-BUSD >> RUN, users need to provide liquidity to the RUN-BUSD pool by depositing RUN and BUSD to receive RUN-BUSD LP tokens. After that, users stake RUN-BUSD LP tokens into MiniFarms to receive rewards paid in RUN Tokens.