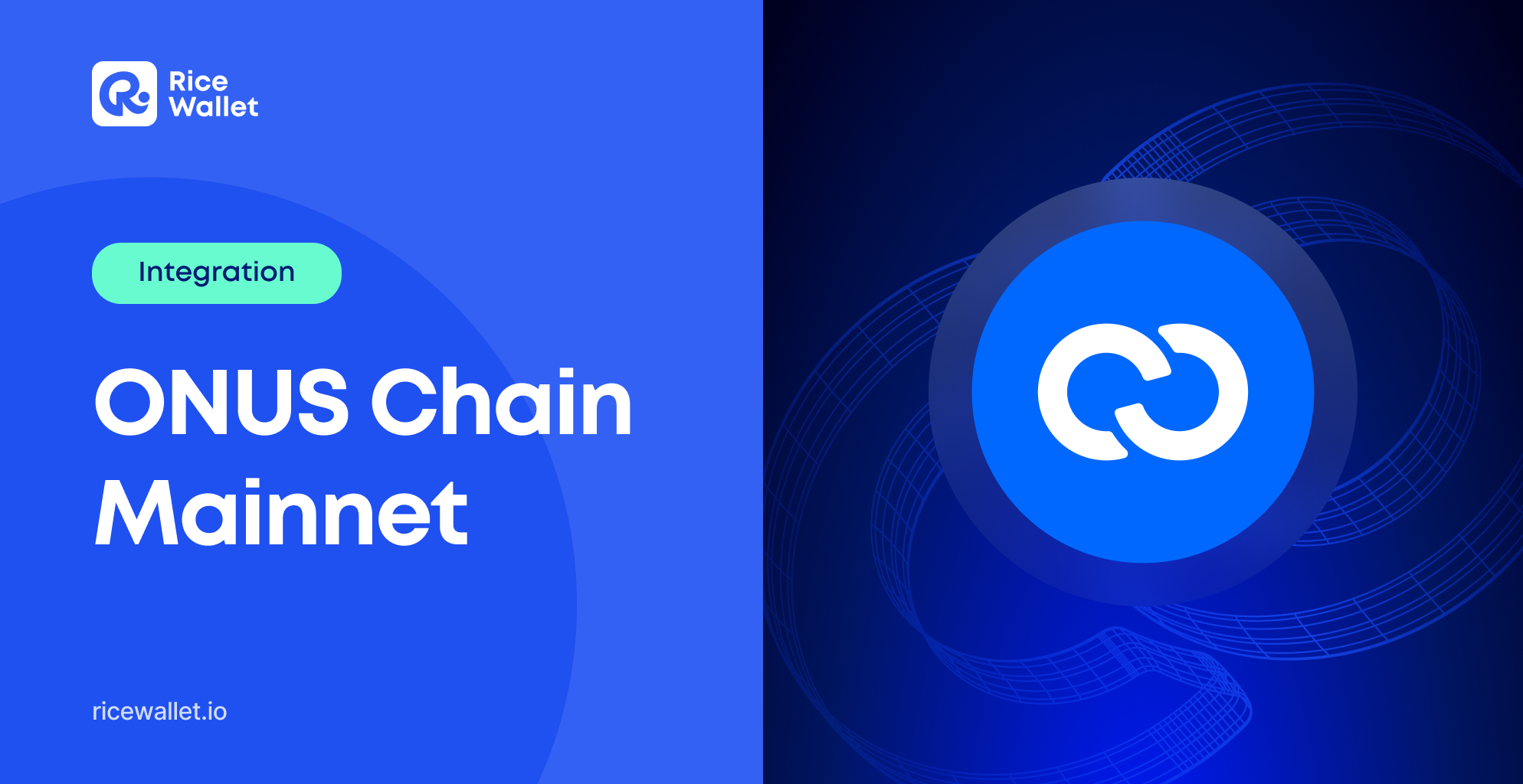 Following a period of testing on the Testnet, ONUS Chain Mainnet is officially launched and directly integrated into the latest version of RICE Wallet.
ONUS Chain, researched and created by the ONUS Foundation, is a purpose-built blockchain network that enables widespread adoption of Web 3.0 and Decentralized Finance.
RICE Wallet, being one of the primary partners, is the official non-custodial wallet in the ONUS Chain ecosystem. With the introduction of the mainnet, users may now enjoy ONUS Chain through RICE Wallet without having to install a network each time they use it, as well as receive the most recent updates on tokens and DApps in the ONUS ecosystem.
How to experience ONUS Chain
1. Send/Receive with ONUS Chain
As an Ethereum virtual machine compatible blockchain, sending/receiving assets with ONUS Chain is the same as on Ethereum, BNB Smart Chain, Polygon, etc. You need some ONUS as gas fees when doing transactions on ONUS Chain.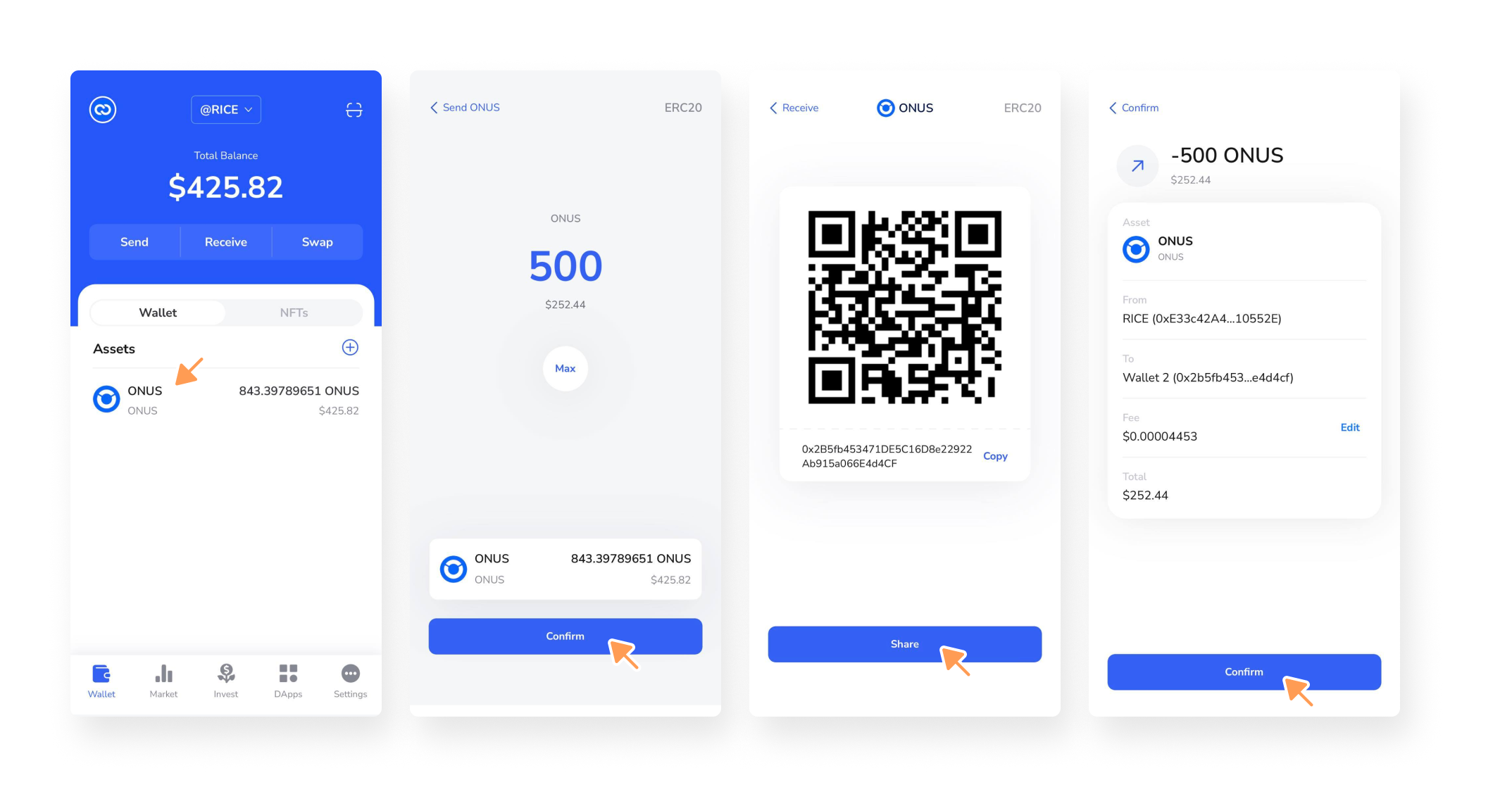 2. Get ONUS Coin from ONUS platform
In the early mainnet phase, users can easily receive ONUS Coin from ONUS platform to experience ONUS Chain as well as access decentralized applications such as MiaSwap, USDO Finance,…
How to Receive token on RICE Wallet from ONUS platform
3. Try out DApps
MiaSwap – the first decentralized exchange on ONUS Chain is also live on Mainnet. Everyone can experience swapping, join Farming pools or add liquidity on MiaSwap to get the best APY you can find.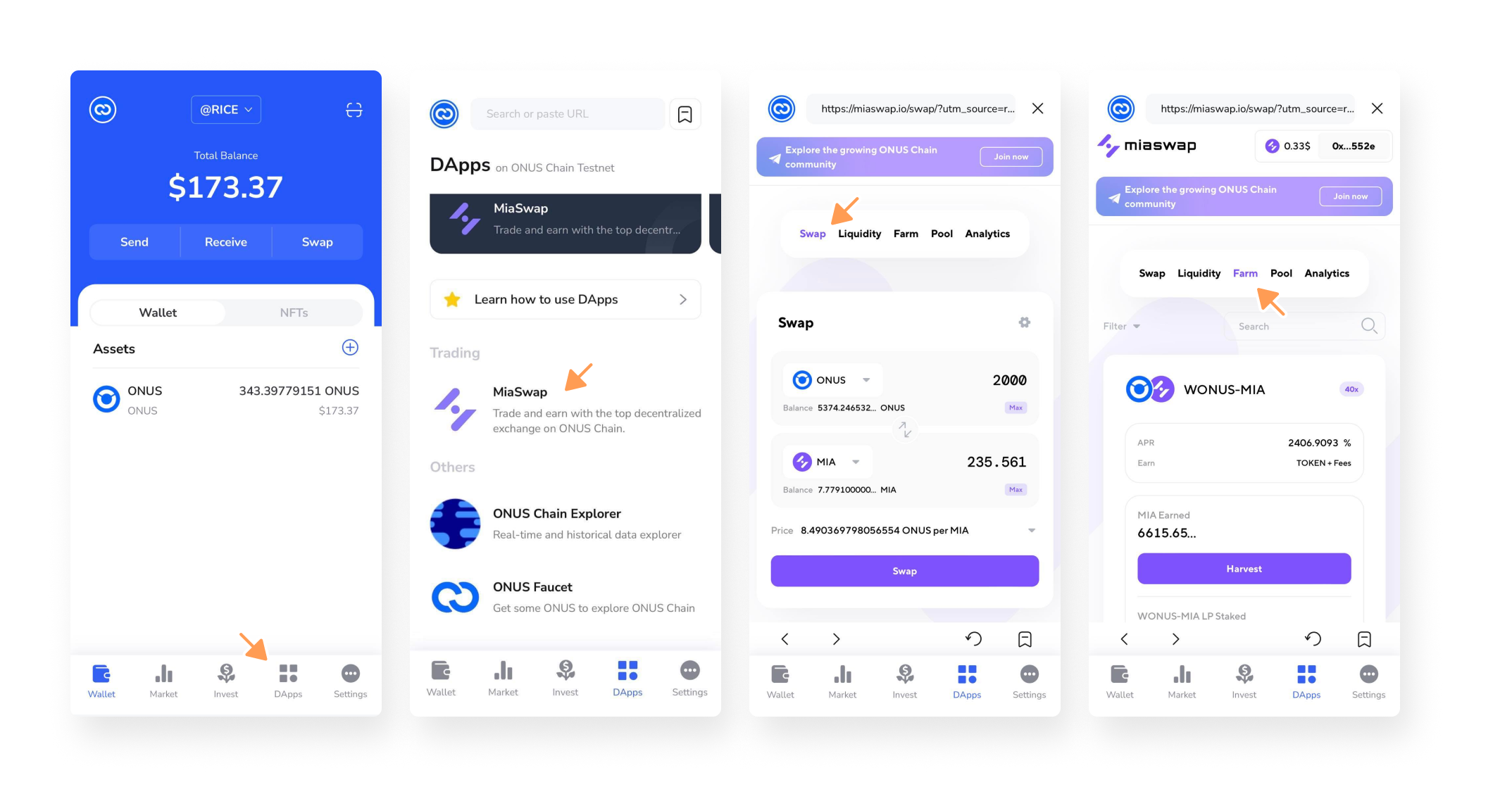 USDO – a special coin issued only on ONUS Chain and fully guaranteed by stablecoins that are audited and thoroughly evaluated. Currently everyone can participate in mint USDO on RICE Wallet through DApp browser.
Learn more about ONUS Chain at: onuschain.io
Get the latest RICE now 👉 ricewallet.io/apps