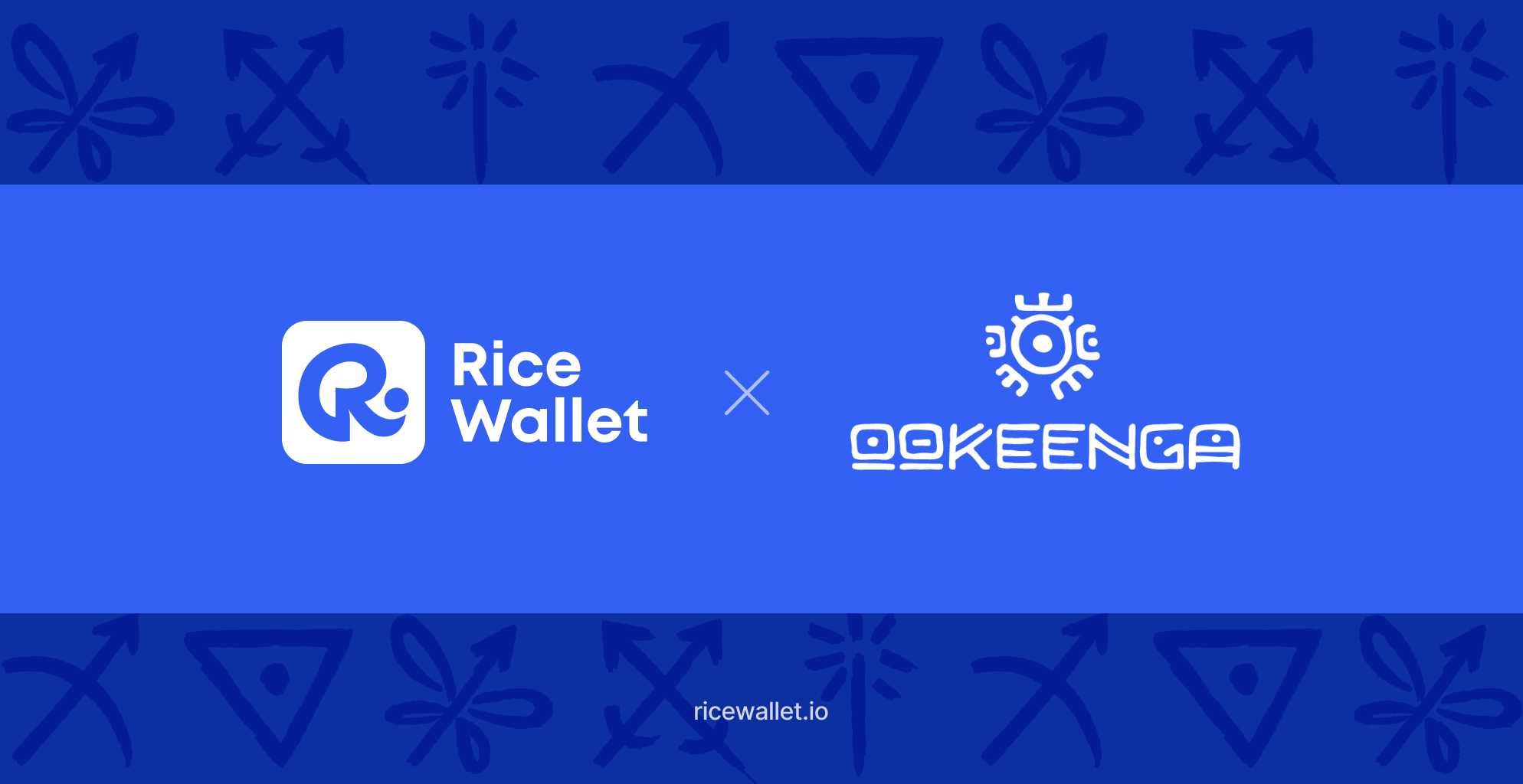 In 2021, the cryptocurrency market witnessed the birth of many Game projects developed under the Play-to-Earn model. The involvement of a vast number of players, along with novel concepts that are continually being pushed, indicates that GameFi will be a dominant trend in 2022.
As a result, the RICE team is constantly expanding its collaboration with Game projects that are being recognized by the community and are highly valued for their potential for future growth.
Today, RICE Wallet officially announced a strategic partnership with Ookeenga – a recently launched GameFi project.
Partnership content:
Listing OKG, the utility token of the Ookeenga project on RICE Wallet.

Introducing Ookeenga's game to the RICE community through the DApp feature on RICE Wallet.

Integrating RICE into a portfolio of DeFi wallets that can connect directly to Ookeenga's App.

Implementing Airdrop, AMA programs for users of both projects with a total prize of up to 1,000,000 RICE.

Collaborating to promote communication and introducing products to users around the world.

Expanding the RICE decentralized financial ecosystem, connecting potential partners between the two communities.
About Ookeenga
Ookeenga is a 3D NFT game built on the BNB Smart Chain platform that provides players with an immersive Web3 mobile experience for monetization. With vivid graphics, attractive character world building and addictive gameplay, Ookeenga confidently makes a unique game.
More info: https://ookeenga.io/