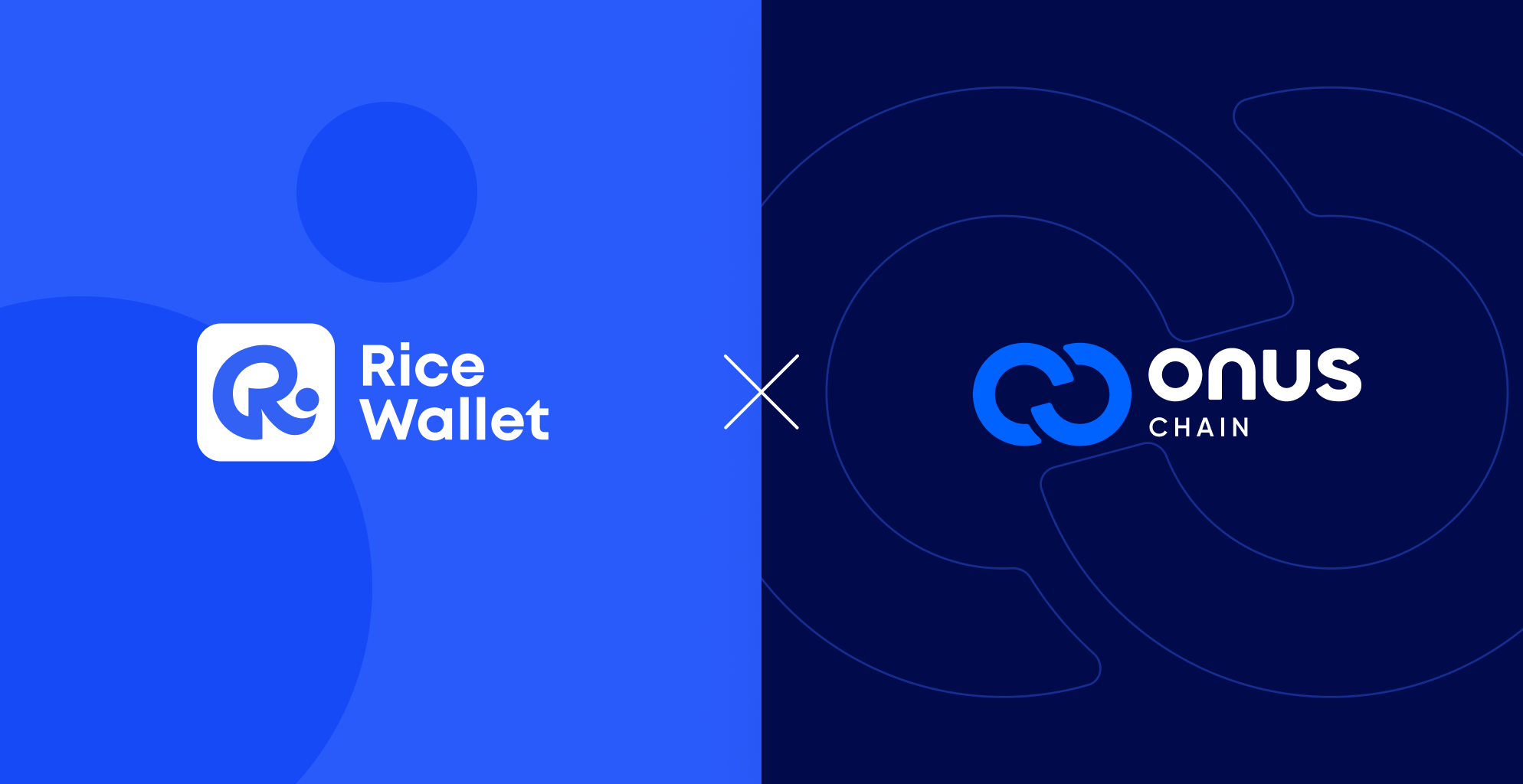 With the goal of becoming a gateway for everyone to easily invest in decentralized finance, RICE continuously expands development cooperation with projects in all fields with the same orientation. So today, RICE Wallet is pleased to announce a strategic partnership with ONUS Chain, with the stated goal of providing consumers with the greatest possible DeFi and Web3 experience.
Contents of cooperation:
RICE Wallet will become the main connecting wallet in the ONUS Chain ecosystem.

Integrate ONUS Chain from testnet to help users experience the product.

DApp support and token listing on ONUS Chain.

Create and add liquidity for RICE token on ONUS Chain.

Collaborate to develop a complete Web3 ecosystem for the community.
About ONUS Chain
Researched and developed by the ONUS Foundation, ONUS Chain is a blockchain network designed to remove any barriers that may prevent consumers from making use of decentralized services. ONUS Chain provides several advantages, including:
Easily become the daily routine of ordinary users with simple interface, high usability and low cost.

Fast transaction speed

High scalability

Good interoperability

Strong community
With the strong support of ONUS, which has a community of over 2.5 million users, and RICE Wallet, which has over 1 million wallet addresses, ONUS Chain has a solid launch platform to reach out to mass users right from the start. ONUS Chain also receives support from many development teams with the goal of converting and running their projects on the ONUS Chain mainnet.
Join the ONUS Chain community at: t.me/onuschain